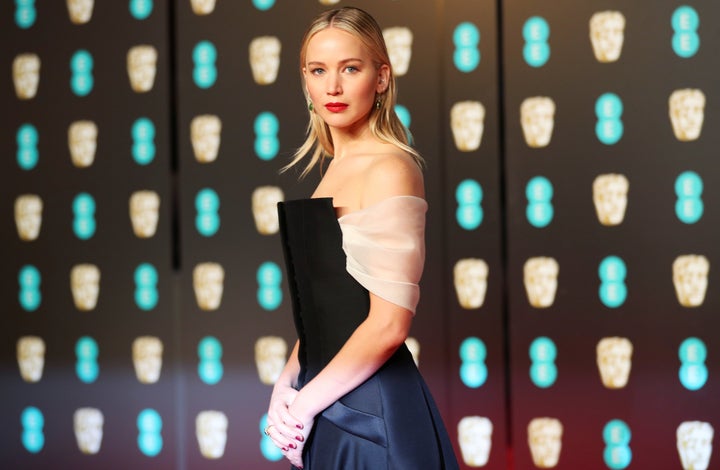 A-list actress Jennifer Lawrence knew what she wanted to do from a very young age. So much so, that she dropped out of middle school at 14 to pursue her dreams.
The 27-year-old star shared more on her decision to leave school and head to Hollywood in a candid new interview with "60 Minutes," which airs this Sunday, Feb. 25. Lawrence told interviewer Bill Whitaker that she knew she wanted to pursue acting after struggling in school.
"I never felt smart." Lawrence said. But when she read through scripts during her modeling days, the actress said something clicked ― and she suddenly knew what she wanted to do.
"I dropped out of middle school. I don't technically have a GED or a diploma. I am self-educated," the actresses added, admitting that her parents thought she was out of her mind at the time.
But she says she never looked back once.
"I wanted to forge my own path. I found what I wanted to do and I didn't want anything getting in the way of it," the "Red Sparrow" actress said. "Even friends, for many years, were not as important to me as my career, I mean, from the age of 14."
Of course, the odds were ever in her favor. Lawrence has scored one Oscar win and four total nominations over the years. She's also picked up her fair share of famous friends (Emma Stone, Adele and Amy Schumer are just a few).
The actress recently attended Schumer's surprise wedding to chef Chris Fischer in Malibu, Calif., last week and said it was "beautiful."
"It was very sudden, but it was, I was sobbing the whole ― his vows were stunning," Lawrence told Entertainment Tonight. "It's when two people really love each other and they really mean it. It shows, and it was a beautiful ceremony and an amazing time. I couldn't be happier for them."
Tune in for more details about Lawrence ― and possibly Amy Schumer's surprise nuptials ― when the 60 Minutes special airs on Feb. 25 at 7 p.m. EST.
Support HuffPost
The Stakes Have Never Been Higher
Popular in the Community