Jennifer Lawrence really, honestly, truly eats whatever she wants, whenever she wants, wearing whatever she wants. And if you needed more proof of the woman's sincerity, besides her kick-ass healthy body-image quotes, we've got it.
The Oscar-nominated costume designer of "American Hustle" spoke to Vanity Fair Tuesday (Jan. 28) and divulged details about Lawrence's character's iconic white dress. If you've seen the movie (or the posters, or the trailer), the dress Lawrence nearly spills out of -- all on purpose, of course -- was tailored just for her, made to accentuate her "every single lump and bump." But even a clingy dress can't get between Lawrence and her snacks, as costume designer Michael Wilkinson revealed.
And Lawrence was in the mood for Doritos.
"I'm kind of glad we [constructed four different versions of the dress]," Wilkinson said, "Because Jennifer Lawrence is a very ... let's say ... raw and intuitive young lady, and she's not against eating Doritos and snack food in her costume. So we were glad that we had a couple [backups]."
We can just picture the bubbly 23-year-old wiping that Cool Ranch dust all over her shimmery white frock.
Oh, Jennifer. You never cease to amaze us.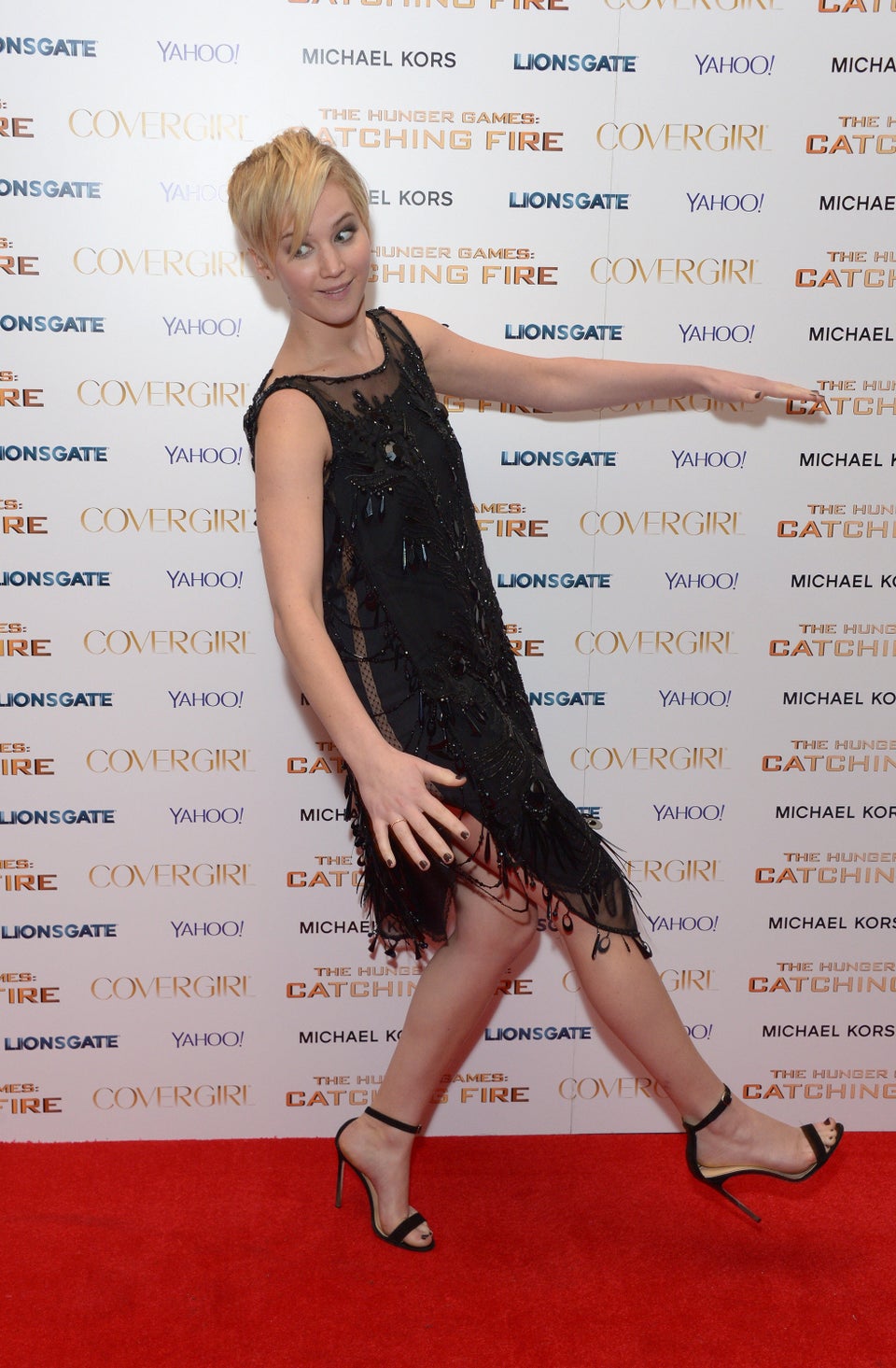 Jennifer Lawrence's Goofiest Red Carpet Moments