Jennifer Lawrence on Wednesday rejected "utterly ridiculous" criticism of a photo promoting her new movie that shows her outdoors in a revealing dress alongside male actors in coats.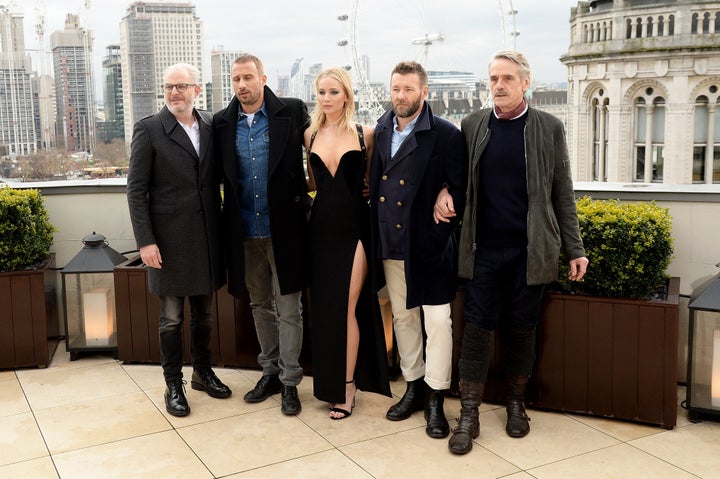 Lawrence on Tuesday posed for photos in London with "Red Sparrow" director Francis Lawrence and her co-stars, including Jeremy Irons. The Oscar-winning actress wore an eye-catching black dress with a plunging neckline and hip-high slit, while the men wore coats. People on social media pointed to the photos as an example of entertainment industry inequality, and one of the images quickly went viral.
Lawrence, however, said the criticisms were "not feminism," and were "creating silly distractions from real issues."
She said she wore the dress outside for only five minutes, but would have "stood in the snow for that dress because I love fashion and that was my choice."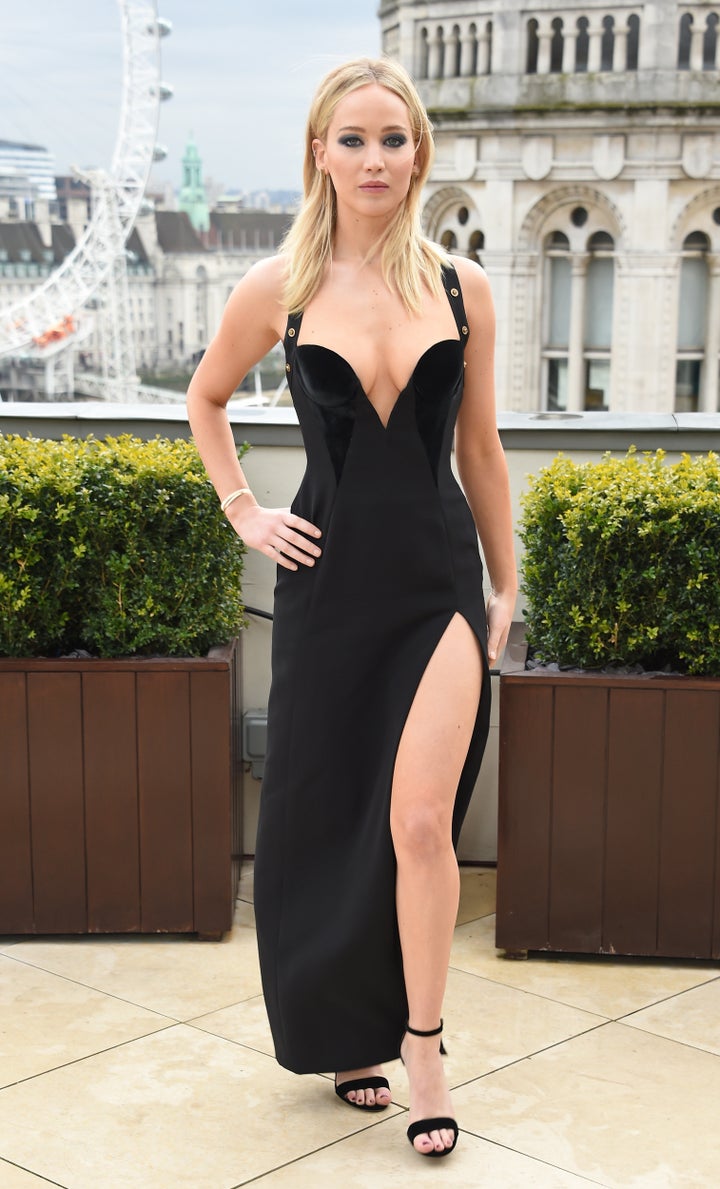 "This is sexist, this is ridiculous, this is not feminism," Lawrence continued. "Over- reacting about everything someone says or does, creating controversy over silly innocuous things such as what I choose to wear or not wear, is not moving us forward. It's creating silly distractions from real issues."
Helen Lewis, deputy editor of New Statesman, a British political and cultural magazine, said she found the photo of Lawrence baring her skin while surrounded by men in coats bothersome.
"This is such a quietly depressing (and revealing) image," Lewis wrote in a tweet. "Not least because I've been outside today and it's bloody FREEZING." AccuWeather logged London's high on Tuesday at 48 degrees.
"True equality means either Jennifer Lawrence getting a coat, or Jeremy Irons having to pose for a photocall in assless chaps," Lewis said in another tweet.
Another person on Twitter suggested that Lawrence could have simply refused to wear the dress. Lewis, however, pointed to comments the actress made in November about harassment and power dynamics in Hollywood.
"I finally made the decision to stand up for myself … and then I was punished, and I got afraid that I wasn't going to be hired again," Lawrence said at the time, during a roundtable discussion for The Hollywood Reporter. "I was called difficult and a nightmare. I think a lot of people aren't coming forward because they're afraid they're not going to work again."
A lot of people on Twitter agreed with Lewis.
As a result, the photo went viral.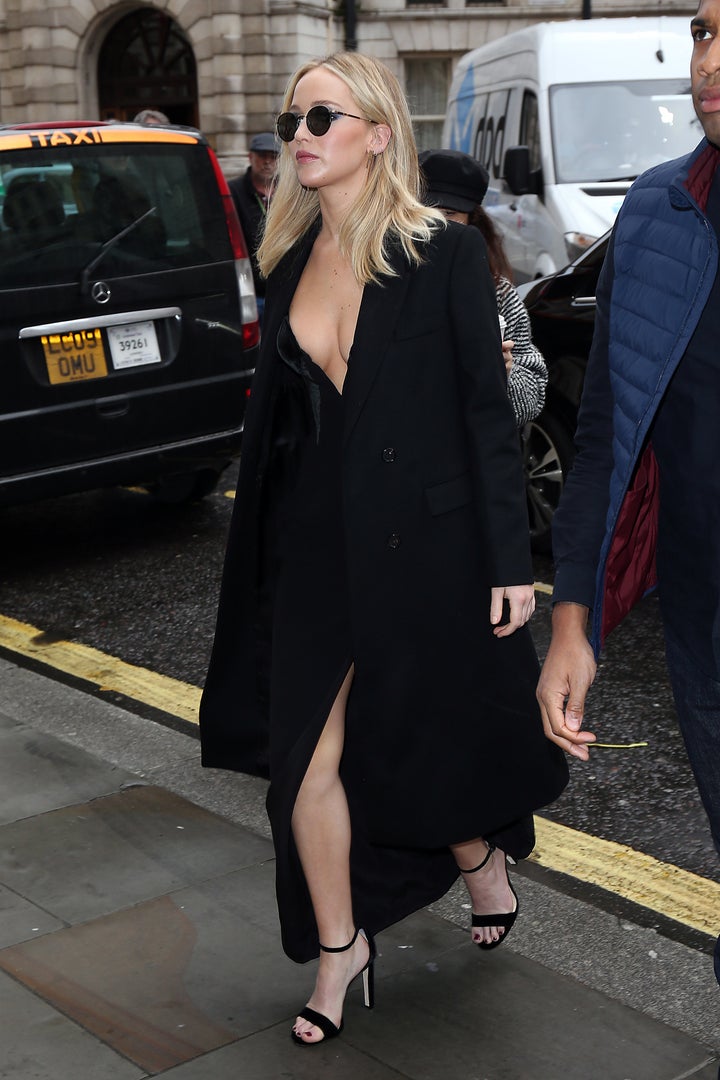 Last week, Lawrence told "Entertainment Tonight" she is taking a yearlong break from acting to work with Represent.Us, an organization that she said aims "to get young people engaged politically on a local level."
Popular in the Community