Though she may be an Oscar winner, one of the sexiest A-listers around, and a frequent wearer of haute couture, this is one chick who isn't fazed by fame. Donning thousand-dollar Dior dresses doesn't change her carefree attitude and uncensored thoughts (as proven by many acceptance speeches and interviews).
In celebration of our favorite actor's birthday (on Aug. 15), we are taking a look at her best fashion moments to date and the hilarious things that came out of her . Happy 24th, J-Law. Please don't ever change.
Being naughty in Noam Hanoch.
Always combative in Calvin Klein.
Being an extrovert in Emilio Pucci.
Apologizing in Alexander Wang.
In need of ventilation in Valentino.
Keeping it candid in Cushnie et Ochs.
Feeling peckish in Prabal Gurung.
More photos of the fabulous Jennifer Lawrence: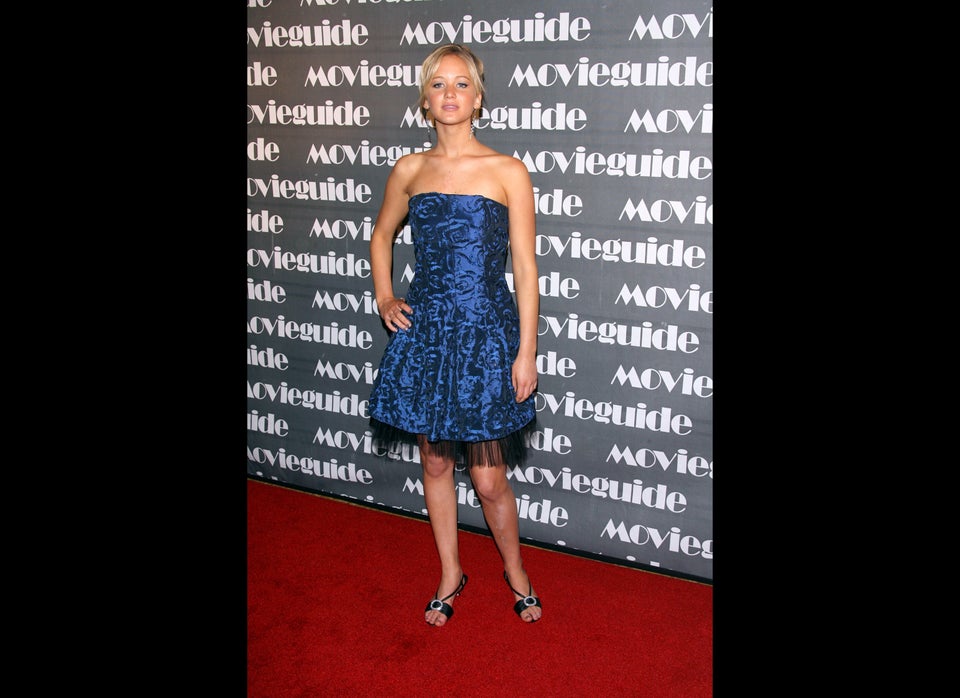 Jennifer Lawrence's Style Evolution