Jennifer Lawrence may be one of our favorite red carpet stars: gorgeous, sure, but also down-to-earth and with a sunny disposition to rival the brightest paparazzi flashbulbs.
And she's fully committed to promoting the brand. When talking to reporters on the red acrpet, she said her dress was Dior Haute Couture... then added something to the effect of, "I don't know what 'haute' means, but I have to say it." Nice.
The strapless red gown, with its classic strapless neckline and full skirt, gave off a glamorously retro vibe. There was, however, something strange going on around the bust. Did Raf Simons give J-Law some extra fabric to work with?
Check out Jennifer's couture look below. Are you a fan?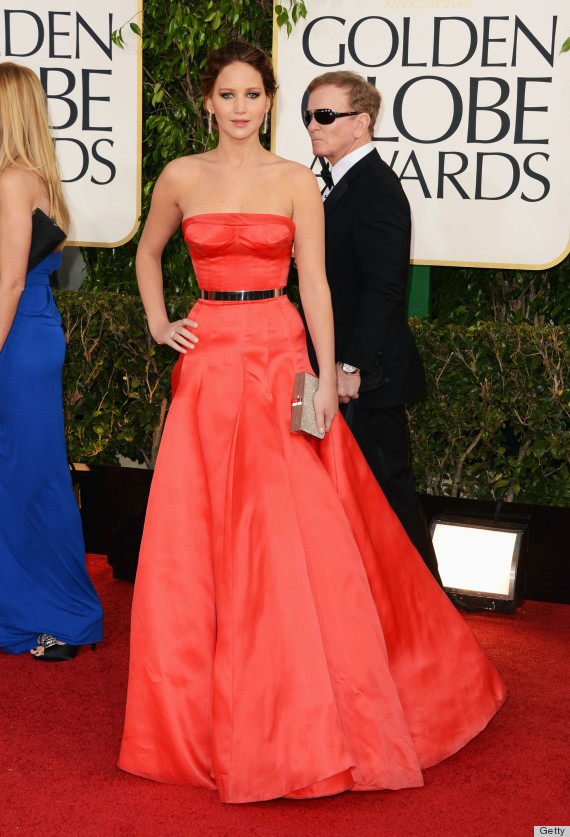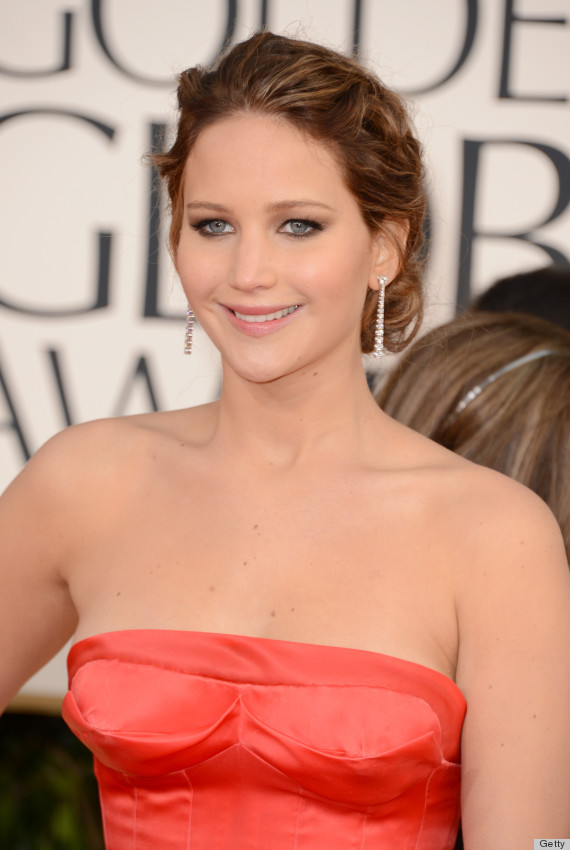 See the rest of the red carpet looks: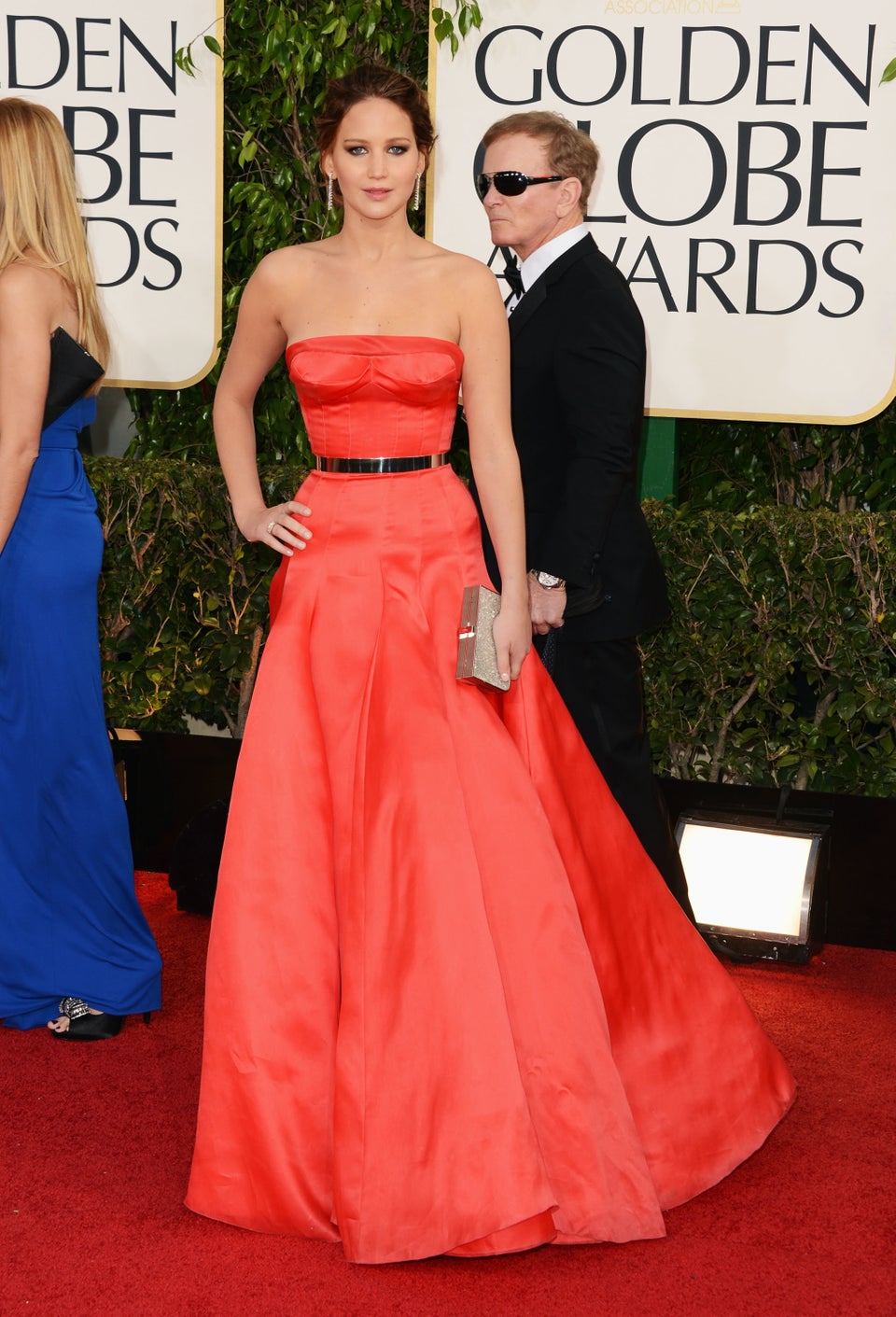 2013 Golden Globes Red Carpet
Popular in the Community