Jennifer Lawrence may not like to sing, but she is basically a pop star now.
In her new film, and the third installment in the "Hunger Games" series, "Mockingjay - Part 1," Lawrence's Katniss Everdeen performs "The Hanging Tree," a song she learned from her father, and the rebels' new battlecry. Lawrence's cut from the movie's soundtrack debuted this week, and is predicted to break the top 40 on the Billboard Hot 100 singles chart, most likely raking in somewhere around 150,000 downloads. She's also on course to score a Top 20 hit in the UK.
Lawrence did not enjoy her singing experience, however. "Mockingjay" director Francis Lawrence explained that she cried a little bit during the day she had to sing. Lawrence told MTV that she had never sung in front of people before, and joked on "SNL" that her singing sounds like "a deer caught that has been in a fence." Clearly the fans disagree, so now we just have to wonder when we can expect her debut album.
Listen to Lawrence sing "The Hanging Tree" below.
Before You Go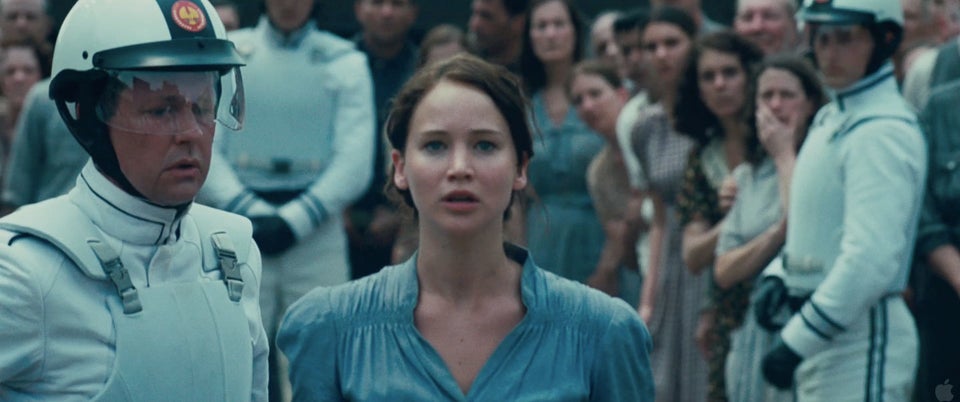 Countdown Jennifer Lawrence Finest Moments
Popular in the Community