It's no secret that Jennifer Lawrence loves food, and by now, everyone should be familiar with her thoughts on dieting ("If anybody even tries to whisper the word 'diet,' I'm like, 'You can go fuck yourself'").
This revelation came at the "The Hunger Games: Mockingjay - Part 2" press conference at Comic-Con in San Diego on Thursday, when the 24-year-old was asked if she thought there would be better roles for women in the future.
"I would hope so," she said, pausing to think about the rest of her answer. "That's risky, Jennifer," she mumbled to herself, before she issued a disclaimer of sorts.
"I'm starting this new thing: I've tried to develop a filter. This could blow people's hair back in a good way, or it could be my last time at Comic-Con."
Thankfully, Lawrence took the risk to explain why she no longer gets notes from producers telling her she needs to drop a couple pounds.
"I had a conversation with somebody about the struggles with weight in the industry - I know that's something I talk nonstop about," Lawrence said. "And they were saying, 'All of the main movie stars aren't very underweight.' I said, 'Yeah, because once you get to a certain place [in your career], people will hire you. They just want you to be in the movie, so they don't care.' It's more about the struggle for the actors and actresses who haven't made it to a certain place."
Lawrence went on to say that since she's at Comic-Con promoting two mega franchises ("Mockingjay - Part 2" and "X-Men: Apocalypse") she's "not really in a place where I can complain or speak to not getting enough roles," but she would love for those struggling actors who aren't in her position to answer that same question.
While Lawrence's theory is interesting, and it's certainly comforting to hear that she's not getting the same insane requests to shed a few pounds as she was in the early days of her career, she's also still incredibly thin by most standards. At the very least, it would be worthwhile to ask A-list actresses who have publicly struggled with their weight over the years exactly how those fluctuations have affected the roles they've been offered or if they are still told they need to drop some pounds.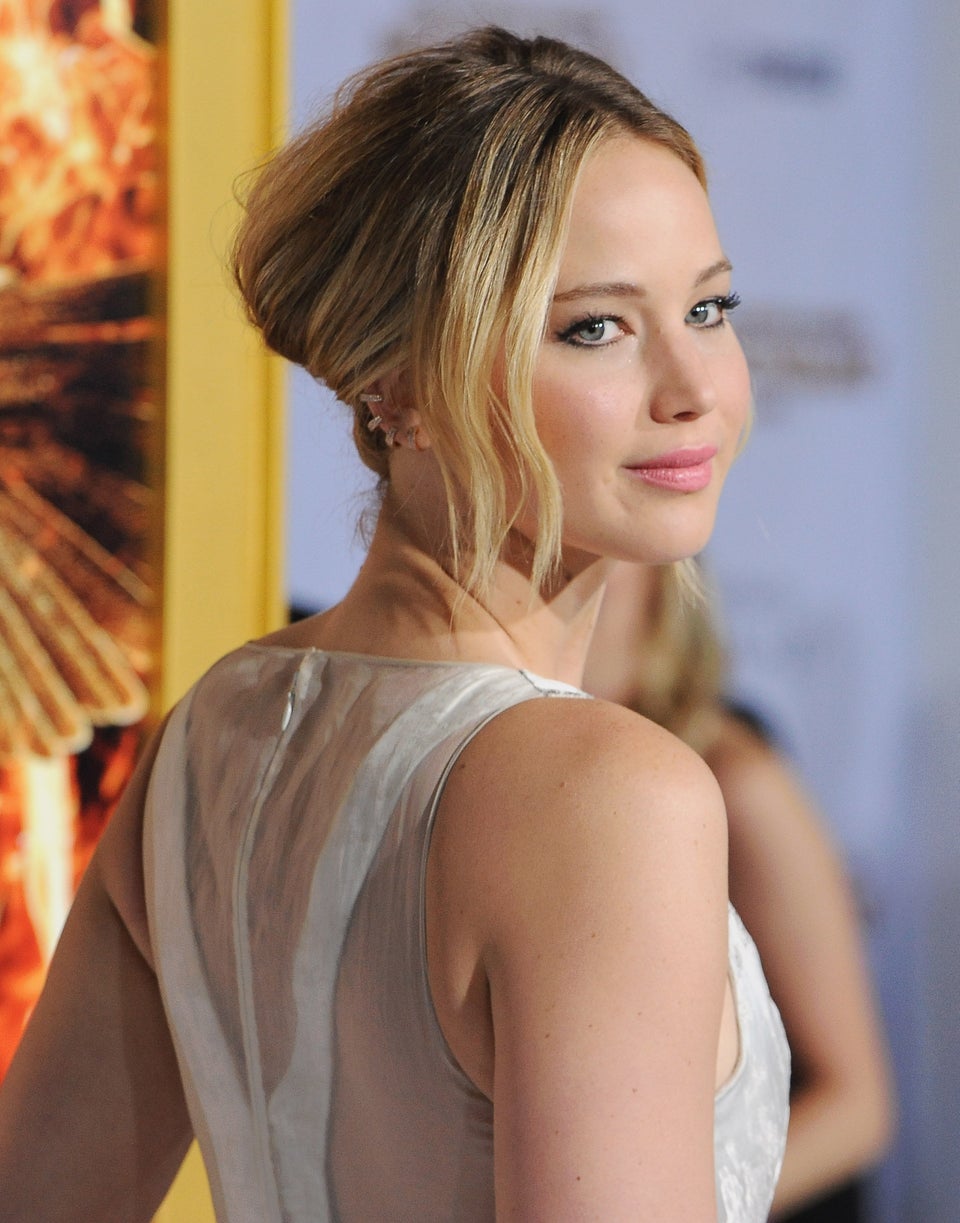 Jennifer Lawrence's Style
To subscribe to our HuffPost Entertainment WhatsApp account:
1. Download WhatsApp on your phone.
2. Save this number, 347-334-1794, in your phone's contacts.
3. Text "POP" to that number via your WhatsApp account.
You can unsubscribe at any time by texting "STOP" to the same number.
Popular in the Community