Jennifer Lawrence continued her press tour for Dior -- er, for "The Hunger Games: Mockingjay -- Part Two" -- at the Los Angeles premiere Monday night, wearing arguably her best look yet.
Clad in a white body-hugging Dior gown with sheer paneling, intricate gold embroidery and a scalloped, plunging neckline, the 25-year-old looked positively radiant on the red carpet.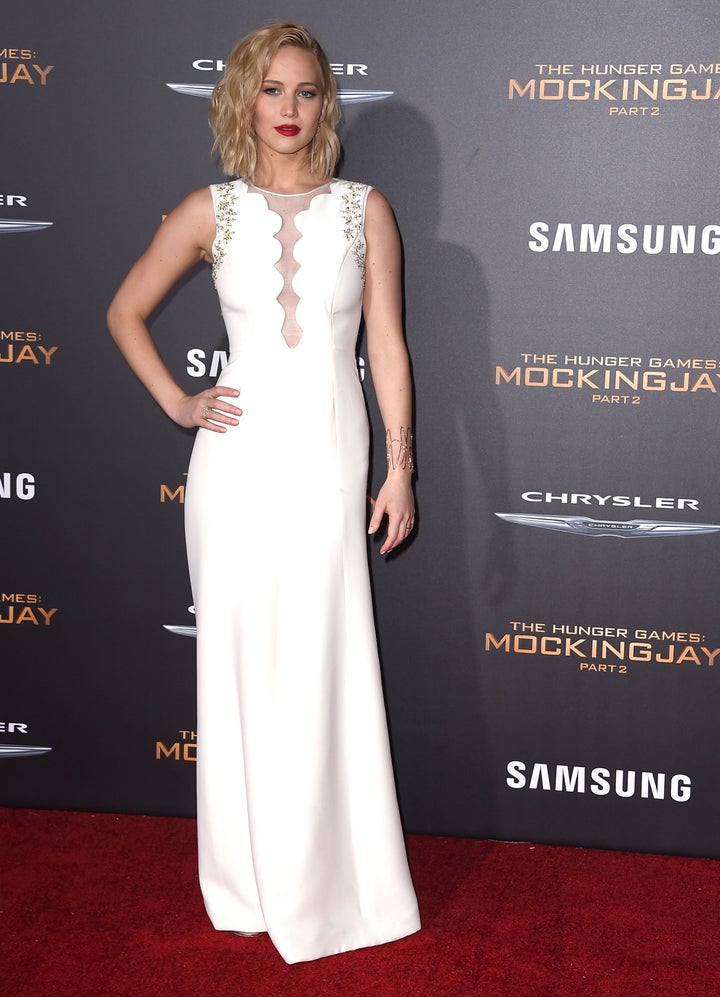 This appearance marks yet another home run for Lawrence over the past few weeks. She's wowed at premieres for the highly anticipated film all over the world, wearing a low-cut aubergine gown and a daring, sideless number, too.
Of course, being the girl on fire and all, she did pair the ethereal look with a fierce red lip and tousled hair to give it a bit more edge.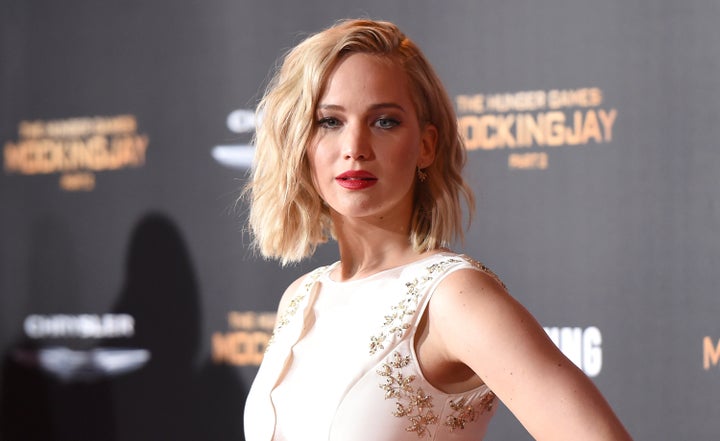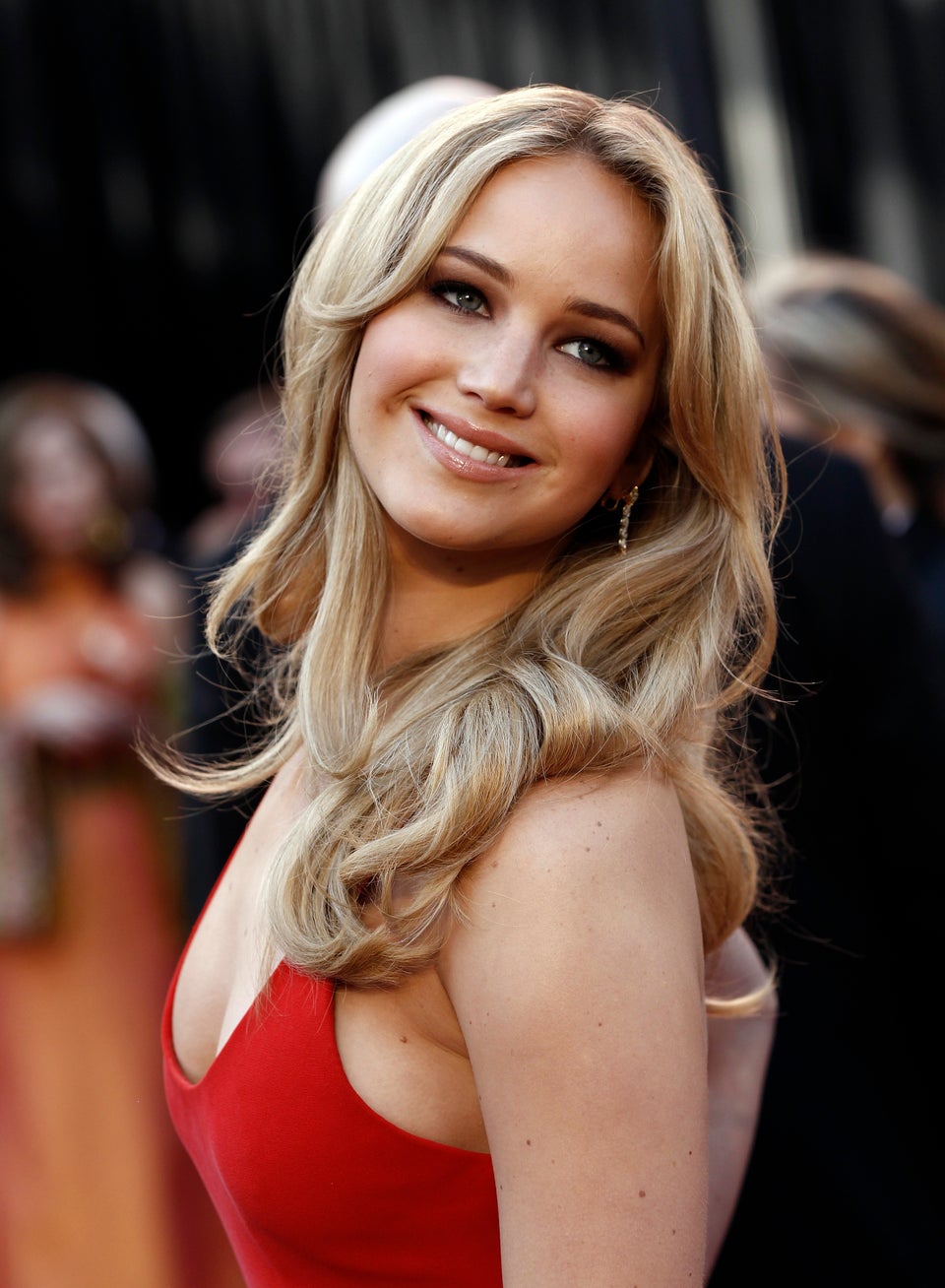 Jennifer Lawrence: 100 Sexiest Pics
Related