This time around, Lawrence sat down with photobombing victim, friend and fellow Academy Award winner Emma Stone for the September issue of Elle magazine. Even as they cracked jokes at the other's expense, the two went deep on turning 30, having children and abstaining from social media.
Stone and Lawrence, who the "La La Land" star described as one of her "most loyal friends for years," have supported each other since they were set up by their mutual co-star Woody Harrelson. 
"I think knowing that you can laugh together and that not everything has to be such a big deal," Stone said of her friendship with Lawrence.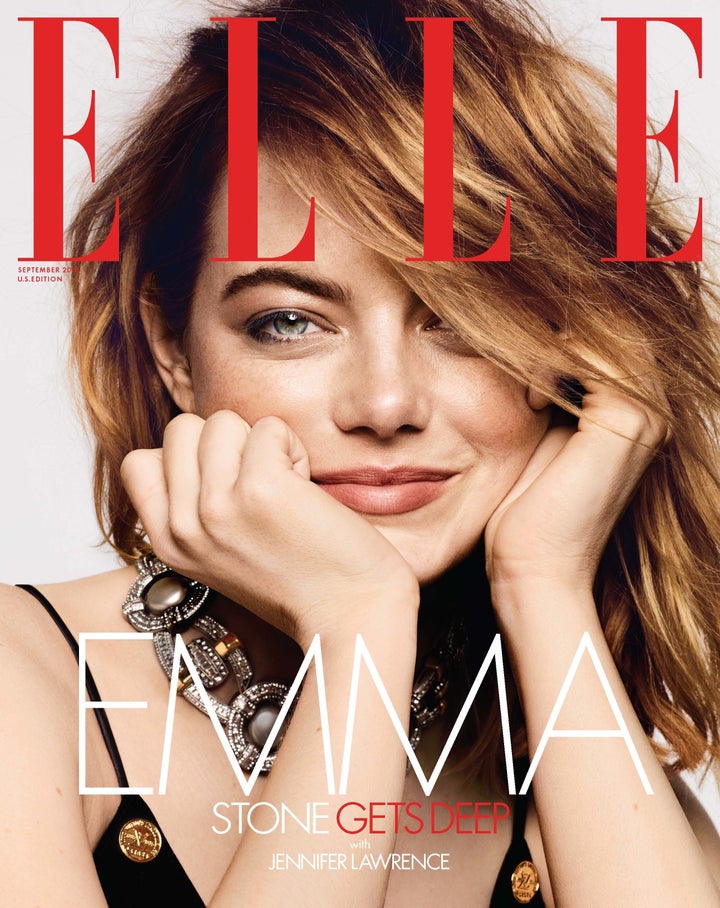 "Here's another turning-30 thing I've realized: You pick your family. You realize that your friendships, the people who go with you into these next phases of your life— you're choosing your family," Stone, who celebrates her 30th birthday in November, explained.
"My twenties were a really interesting time, and there's been a lot that has happened in these past 10 years, both positive and not as positive," she continued. "It's weird how much turning 30 crystallizes your life. Instead of just living the dreams that I had in my youth and getting to do the job that I love to do and making friends and going through all of that, it's like, Now what do I actively want as an adult?"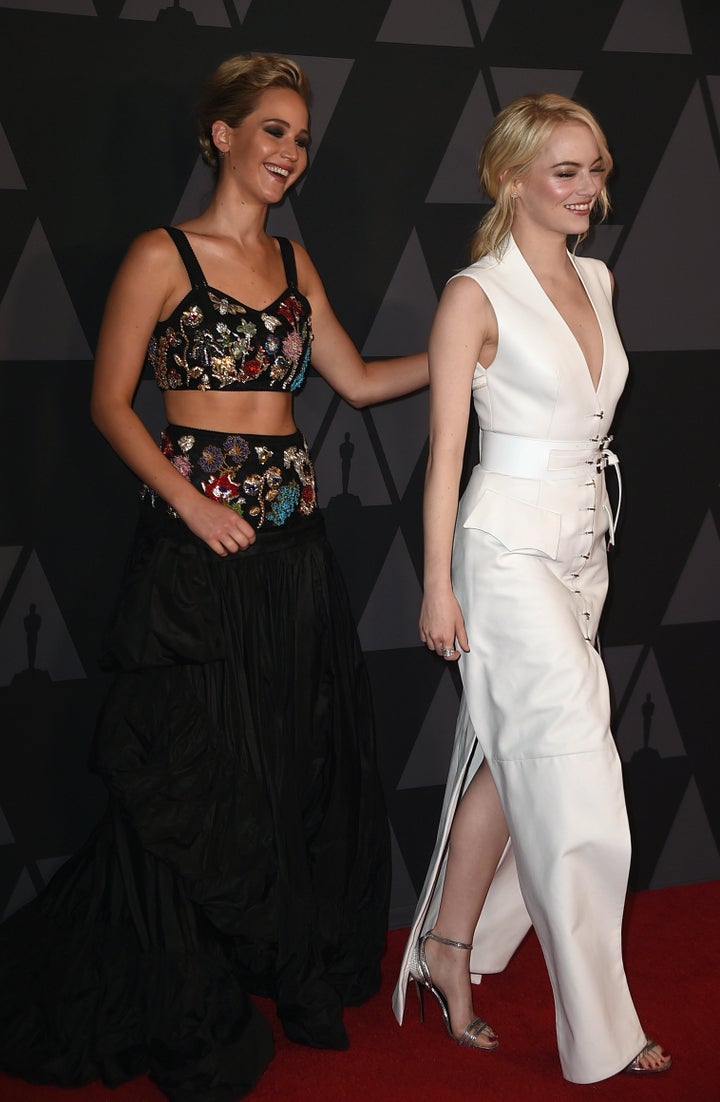 One thing on Stone's "adult" wish list is to get married and start a family, something the actress believed a decade ago she'd never feel compelled to do.
Since splitting from her "Amazing Spider-Man" co-star Andrew Garfield, Stone has been linked to "SNL" writer and segment director Dave McCary, her rumored boyfriend. Though they've been spotted out together, the two haven't confirmed their romance. 
While Stone didn't reveal any immediate designs on having children, she spoke candidly about how her feelings about marriage and parenting have evolved.
"My perspective about kids has changed as I've gotten older. I never babysat or anything. As a teenager, I was like, I'm never getting married, I'm never having kids," she explained. "And then I got older and I was like, I really want to get married, I really want to have kids."
Lawrence added that Stone is "so nurturing" and is "going to be the best mom." 
And should the day come when Stone does decide to have a family, don't expect to see her post photos on social media.
Stone, much like Lawrence, who has no Twitter or Instagram account to her name, said she's "sensitive on a level that is problematic" and considers all things social media not to be "a positive thing for me."
"What I wear, how I look. I struggled a couple of years ago with feeling like how I looked was being scrutinized, and then I realized that anything that really bothers me that people could comment on is something I'm already worried about." Stone explained.
She added: "In a different period, if I was feeling bad about something, it would bother me much more to hear people talking about it."
Stone and Lawrence previously interviewed each other for W Magazine's Best Performances portfolio, in which they revealed such intimacies as their porno names, favorite Halloween costumes and the time they were the most scared. 
Read Lawrence's full interview with Stone over at Elle. 
REAL LIFE. REAL NEWS. REAL VOICES.
Help us tell more of the stories that matter from voices that too often remain unheard.
BEFORE YOU GO
PHOTO GALLERY
Emma Stone's Style Evolution