"You did such a beautiful job," Nicholson said. He then apologized for disrupting the interview, to which Lawrence responded with a laugh, "Yeah, you're being really rude."
Nicholson exited, but not before telling Lawrence how much he enjoyed her work in "Silver Linings Playbook" and also doing a little bit of flirting. "I've thought about it," he cracked. Lawrence then put her head in her hands and said, "Oh my God."
Watch the charming interaction above, and check it out in photo form below. More on the 2013 Oscars can be found here.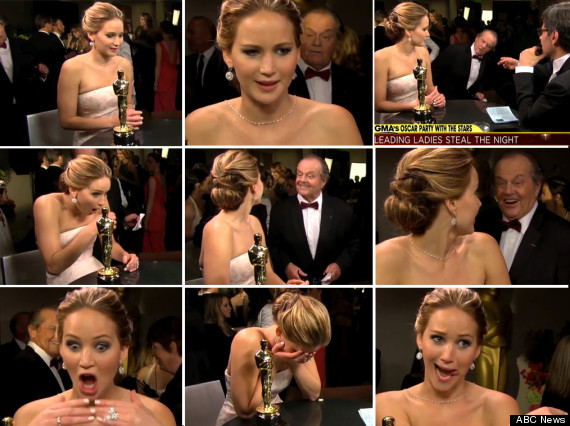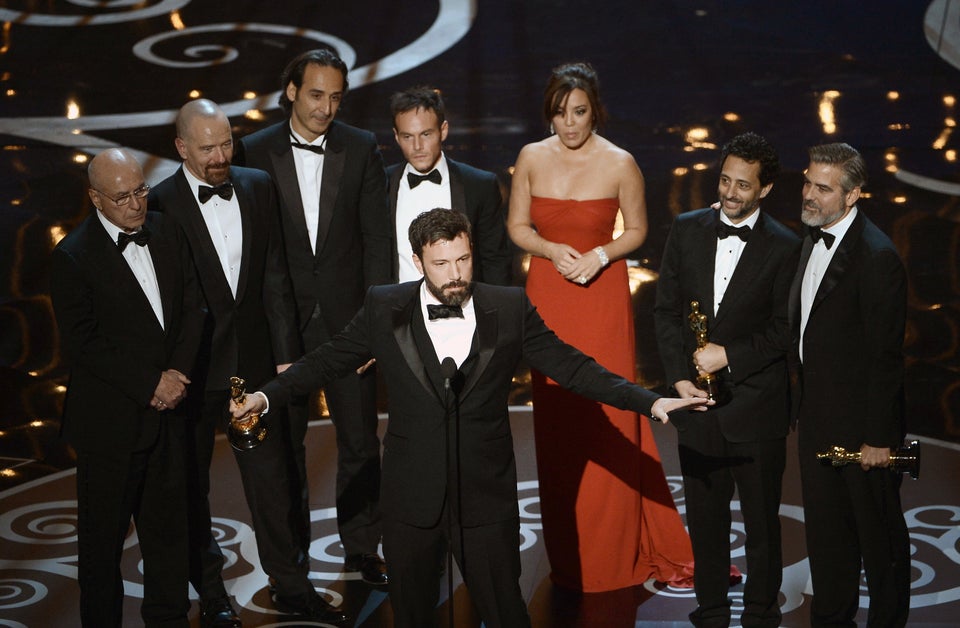 2013 Oscars