For Lenny Letter's fifth edition, Jennifer Lawrence penned a thoughtful essay on a subject she hasn't felt like talking about much until now: feminism. Just because we haven't heard her voice, though, doesn't mean she's been left out of the conversation. Her compensation for "American Hustle" -- less than her male co-stars' -- has been widely derided as a symptom of wide-reaching sexism in Hollywood. In her essay for the feminist newsletter cooked up by Lena Dunham and Jenni Konner, Lawrence addressed that scandal.
"When the Sony hack happened, and I found out how much less I was being paid than the lucky people with dicks, I didn't get mad at Sony," she wrote. "I got mad at myself. I failed as a negotiator because I gave up early." Whether or not she needed the cash (she didn't, she admits, a little obviously), Lawrence didn't feel comfortable pushing back too much, in her telling.
"I didn't want to seem 'difficult' or 'spoiled,'" she explained, adding that she quickly changed her mind after realizing "every man" she worked with "definitely didn't worry" about how they're perceived in negotiations.
Since then, Lawrence seems to have righted herself. The actress reportedly caused a stir over her compensation for the upcoming "Passengers," a sci-fi flick also starring Chris Pratt. But she also hit on an issue challenging many women in the working world and beyond: Do women need to be likable to earn respect? Powerful women like Facebook executive Sheryl Sandberg and presidential hopeful Hillary Clinton have faced the same problem. The actress, for one, is sick of worrying about it.
"I'm over trying to find the 'adorable' way to state my opinion and still be likable!" Lawrence wrote. "Fuck that."
"I don't think I've ever worked for a man in charge who spent time contemplating what angle he should use to have his voice heard. It's just heard," Lawrence went on, recalling an incident when she gave a blunt opinion, and a man reacted as if she were yelling at him.
For all her thoughts on Hollywood sexism, Lawrence explained that she hasn't spoken up until now because she doesn't "like joining conversations that feel like they're 'trending.'"
Fair. The actress also acknowledged that her voice on the subject could help inspire change, before hoping she wouldn't "piss anyone off" -- perhaps unintentionally underscoring her struggle. Even in calling out the Hollywood industry for woeful inequality, Lawrence still needs it to like her.
To read the whole essay, sign up for Lenny Letter here.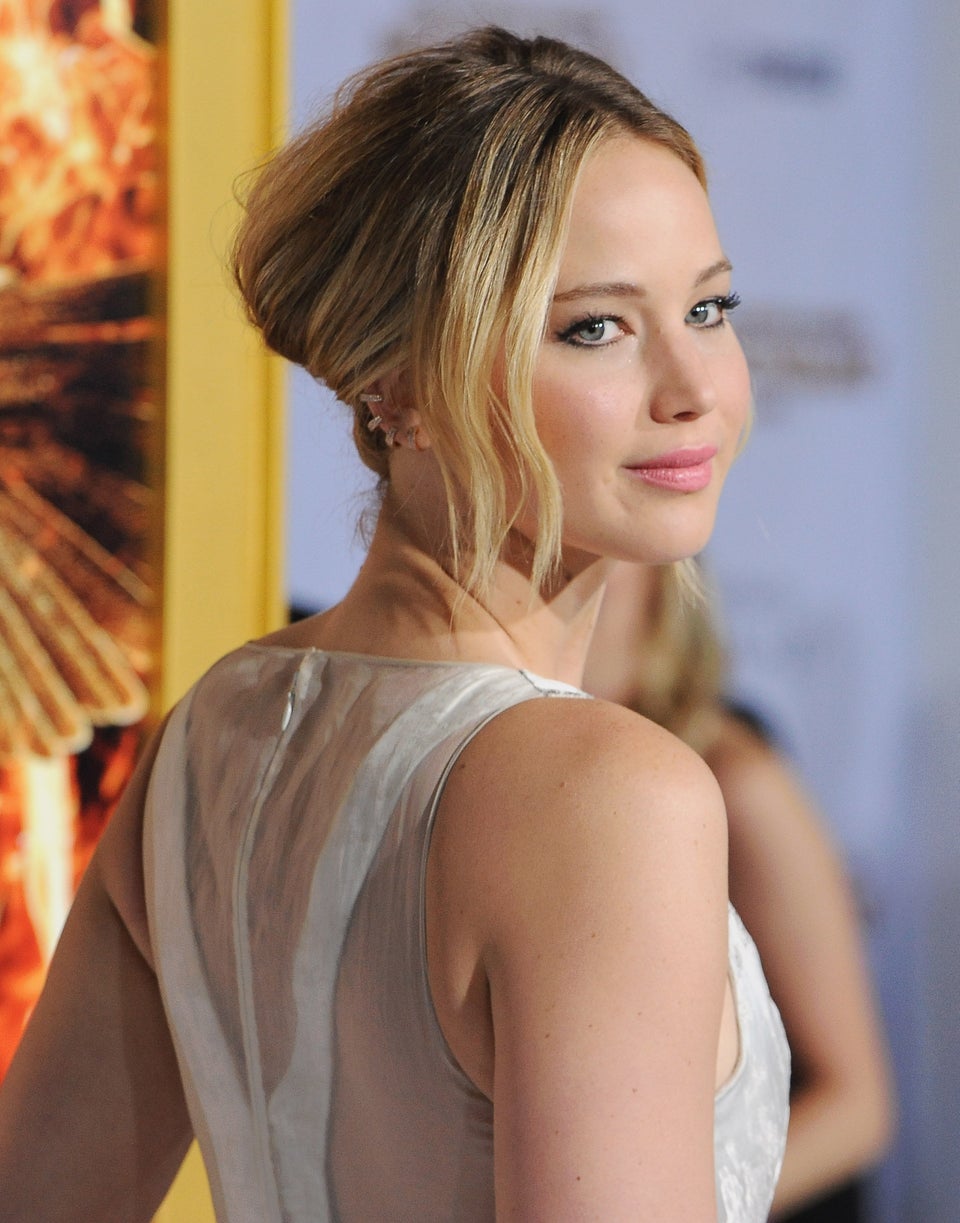 Jennifer Lawrence's Style
Popular in the Community