You'd think falling on your face at the Academy Awards would be pretty high on your list of most embarrassing moments, but, nope, not for JLaw.
Jennifer Lawrence explained to Jimmy Fallon on Wednesday that she actually doesn't like talking about all the times she's fallen (which is a lot) because she feels people will think it's an act. The struggle is real, though. In fact, her co-star Liam Hemsworth even backed her up on "Late Night with Seth Meyers," saying she's just "terrible at walking."
As bad as eating it on the red carpet sounds, Lawrence revealed her most embarrassing moments are way worse.
JLaw recalled a time where she was convinced the woman talking to her was Elizabeth Taylor. The only problem was the real Taylor is dead. At least she didn't call the woman she thought was Taylor to her face, though, right? Oh wait, never mind. She did.
Another moment happened while the actress got a little too revealing when meeting the real Francis Ford Coppola.
The odds are ever in her favor that JLaw will have a few more not-so-glamourous moments in the future, but, hey, that's our Mockingjay.
"The Hunger Games: Mockingjay - Part 2" stumbles into theaters Nov. 20.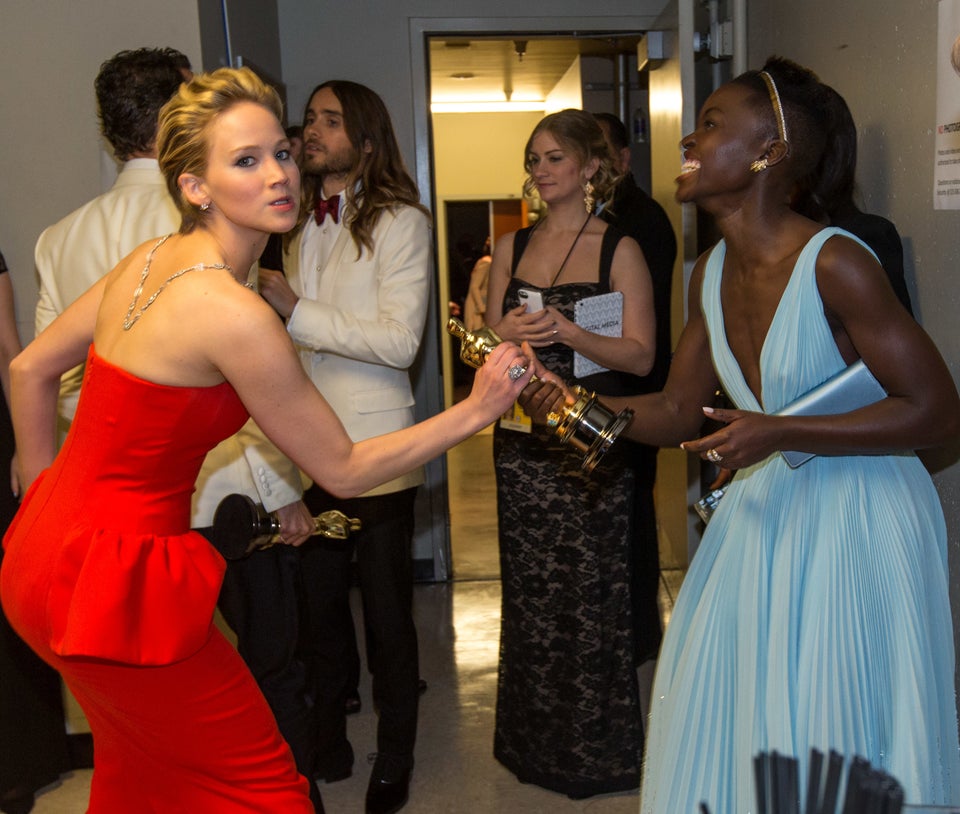 Jennifer Lawrence's Best Awards Faces
Popular in the Community