"When I first found out it was happening, my security reached out to me. It was happening minute-to-minute — it was almost like a ransom situation where they were releasing new ones every hour or so," the actress said in a new interview with The Hollywood Reporter. 
"And, I don't know, I feel like I got gang-banged by the fucking planet — like, there's not one person in the world that is not capable of seeing these intimate photos of me," Lawrence said. "You can just be at a barbecue and somebody can just pull them up on their phone. That was a really impossible thing to process."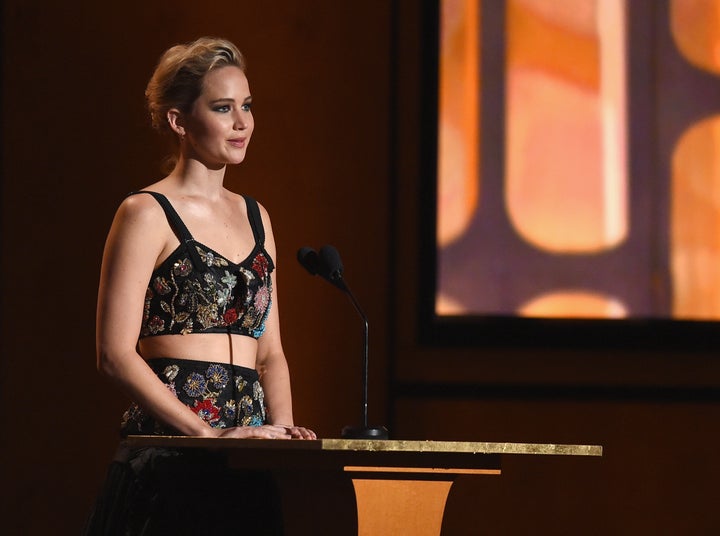 "A lot of women were affected, and a lot of them reached out to me about suing Apple or suing [others] — and none of that was gonna really bring me peace, none of that was gonna bring my nude body back to me and Nic [actor Nicholas Hoult, Lawrence's former boyfriend], the person that they were intended for," Lawrence said. 
At the time of the hack, the actress told Vanity Fair that the photo leak was a "sex crime" and that anyone looking at the photos was "perpetuating a sexual offense." 
"You should cower with shame," Lawrence said. "Even people who I know and love say, 'Oh, yeah, I looked at the pictures.' I don't want to get mad, but at the same time I'm thinking, I didn't tell you that you could look at my naked body."
Calling all HuffPost superfans!
Sign up for membership to become a founding member and help shape HuffPost's next chapter