Ahead of the release of "The Hunger Games: Catching Fire," Jennifer Lawrence sat down with the BBC to discuss her character, Katniss Everdeen, and the example she sets for young women. While Lawrence praised the image of a strong woman which Katniss represents, she was less enthusiastic about the sexualized image that is popular amongst pop stars.
When asked about the sexualization of young women such as Miley Cyrus, Lawrence responded, "It's just kind of a part of this world. It's a part of the entertainment industry that sells. Sex sells and for some disgusting reason, young sex sells even more."
"Everybody has kind of got their own path and their own way of finding themselves and for some people, that's how they feel best, that's how they feel sexy, that's how they want to perform," Lawrence continued, adding about Cyrus' recent antics, "Twerking with a dwarf ... I'm not by any means ... I'm just saying, to each their own."
Before You Go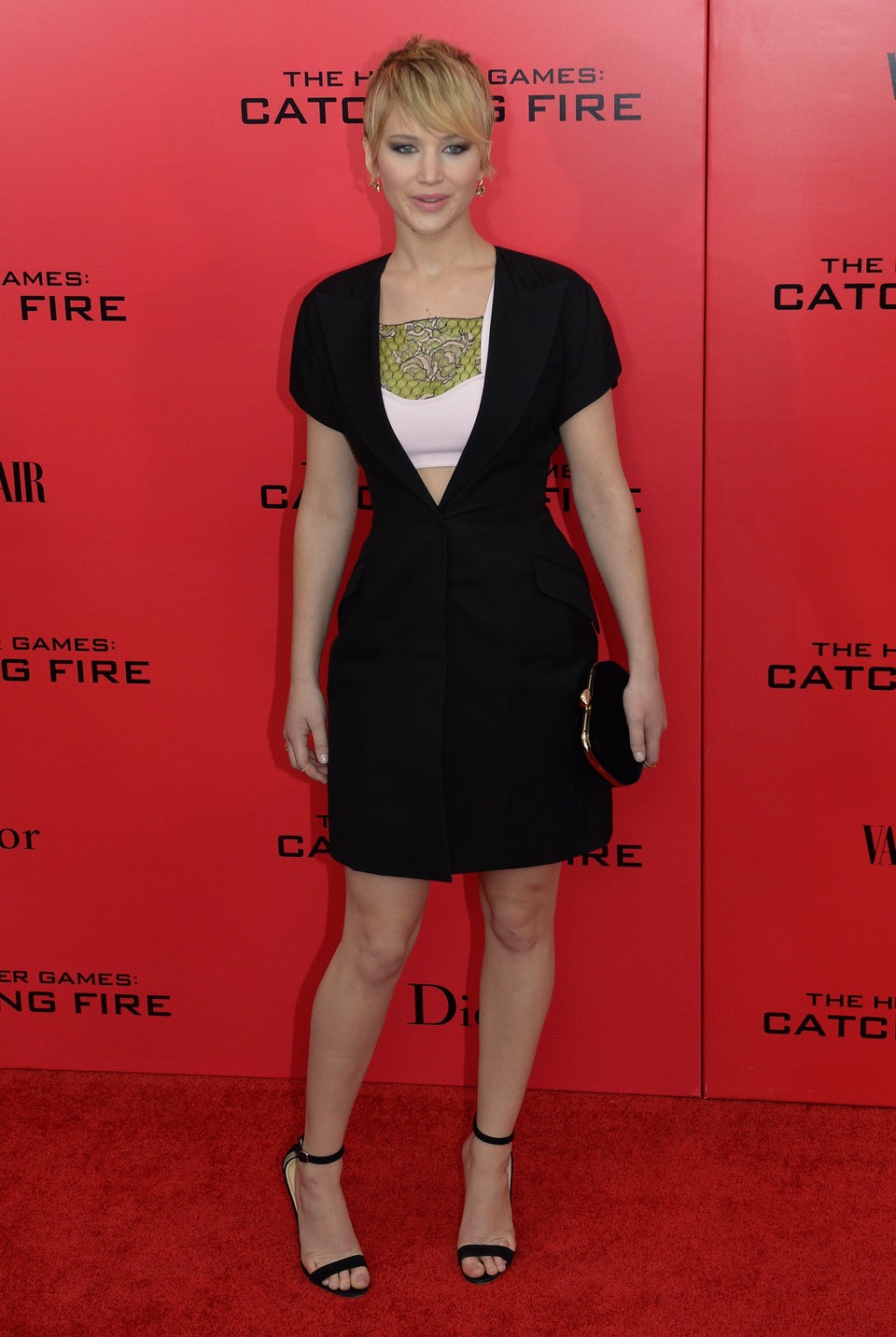 Jennifer Lawrence
Popular in the Community