Lawrence won for her role in "Silver Linings Playbook." Also nominated in the category were Emmanuelle Riva ("Amour"), Jessica Chastain ("Zero Dark Thirty"), Quvenzhane Wallis ("Beasts of the Southern Wild") and Naomi Watts ("The Impossible").
Many observers believed the Best Actress race was down to Lawrence and Riva going into Sunday, with Chastain a distant third. Lawrence won Best Actress at the Screen Actors' Guild Awards and the Golden Globes, but Riva won at the BAFTAs. Riva, 86, and Wallis, 9, are the oldest and youngest Oscar nominees in the category's history, respectively.
"You guys are just standing up because you feel bad that I fell," said Lawrence, when accepting the award from Jean Dujardin, who presented.
Meryl Streep won the 2012 Best Actress award for her portrayal of Margaret Thatcher in "Iron Lady."
The Oscars are voted on by members of the Academy of Motion Picture Arts and Sciences, which separates the Academy Awards from other award shows, which are either voted on by the press (Critic's Choice Awards, the Golden Globes) or members of a specific profession (Screen Actors Guild Awards, Directors Guild Awards and Writers Guild Awards).
Seth MacFarlane hosted this year's telecast. James Bond, a "Chicago" reunion, a "Les Miserables" medley, performances by Adele and Barbra Streisand and even Ted were all a part of this year's program and reflected the producers' plan to "trim the fat" from what has been sometimes been criticized as a painfully long and slow ritual.
More information about winners, performances and more can be found in the live blog below the following gallery.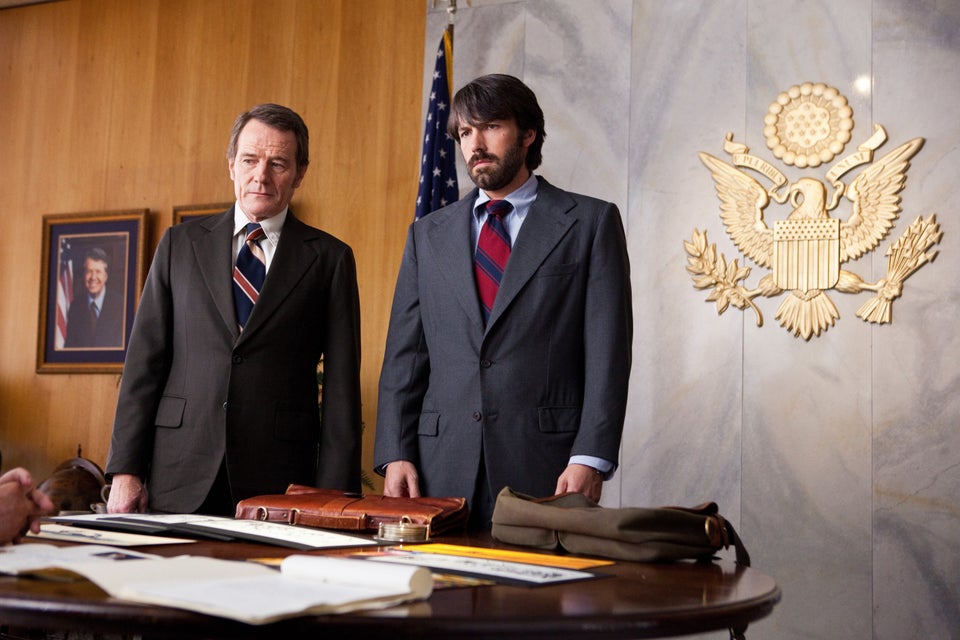 Oscar Nominees 2013