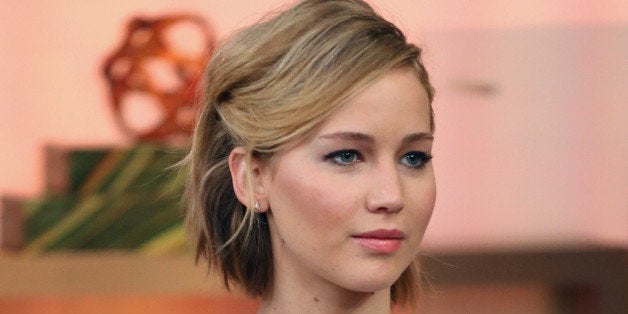 "I knew the paparazzi were going to be a reality in my life, but I didn't know that I would feel anxiety every time I open my front door, or that being chased by 10 men you don't know, or being surrounded, feels invasive and makes me feel scared and gets my adrenaline going every day," Lawrence said at an event while promoting her latest film, "The Hunger Games: Mockingjay Part 1."
The 24-year-old, who was at the center of the nude photo hack scandal that occurred in August and September, told the AP that she was not prepared for the physical and emotional tolls that privacy loss would take on her.
"You can say, 'This (invasion of privacy) is part of my job and this is going to be a reality of my life,' but what you don't expect is how your body and how your emotions are going to react to it," she said.
"I will never get Twitter. I'm not very good on the phone or technology. I cannot really keep up with emails so the idea of Twitter is so unthinkable to me ... If you ever see a Facebook, Instagram or Twitter that says it's me, it most certainly is not," she added.