Jennifer Lawrence's is known for her delightful transparency. Apparently, this now applies to her wardrobe choices, too.
The "Passengers" star took to the red ― er, gray ― carpet on Tuesday, in a cozy Dior sweater and coordinating tulle skirt that revealed a LOT of leg and a little pair of what appear to be booty shorts: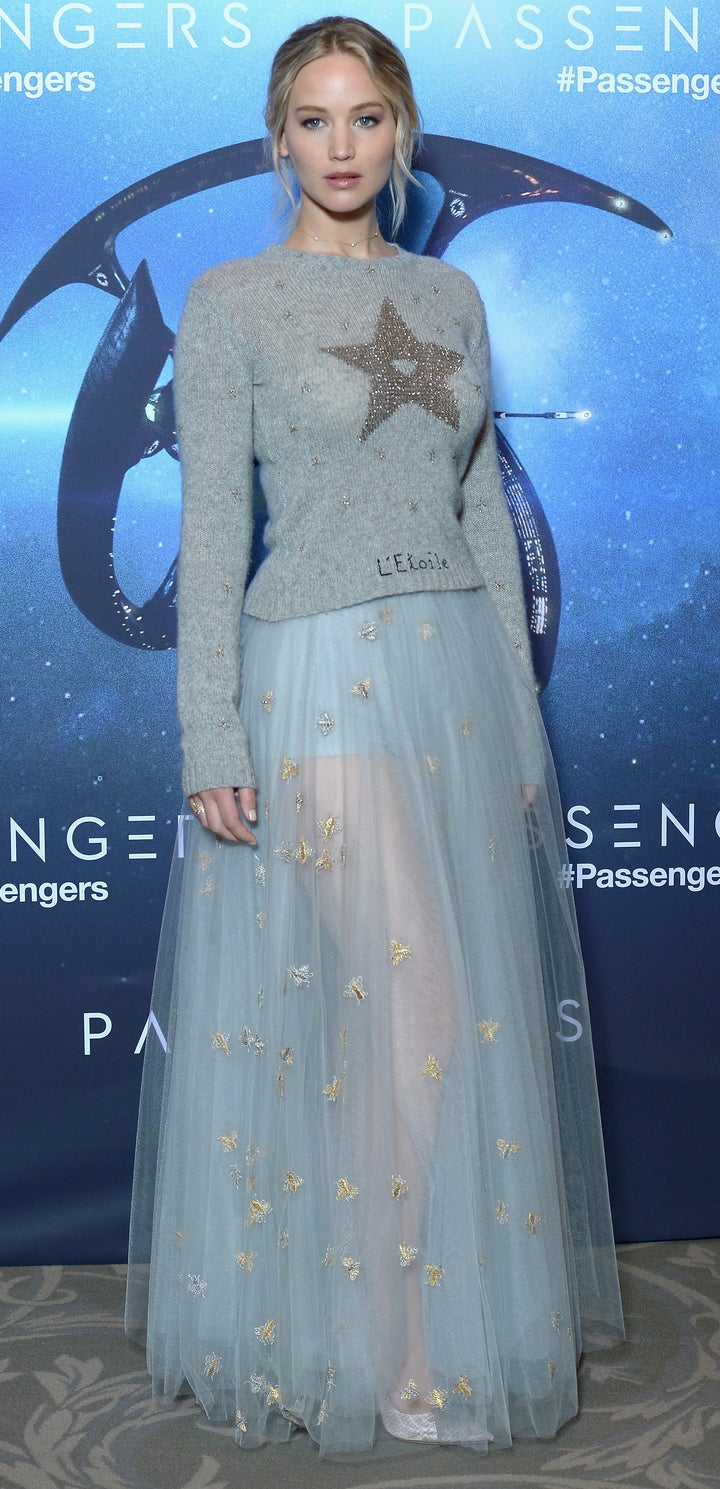 J-Law's legs were in full view as she joked around with co-star Chris Pratt. Tiny gold accents on the skirt's blue tulle kept things classy, as did her cashmere sweater emblazoned with "L'Etoile," French for "star."
If anyone can rock a sweater and a sheer skirt on the red carpet, they're a star in our books. Well done.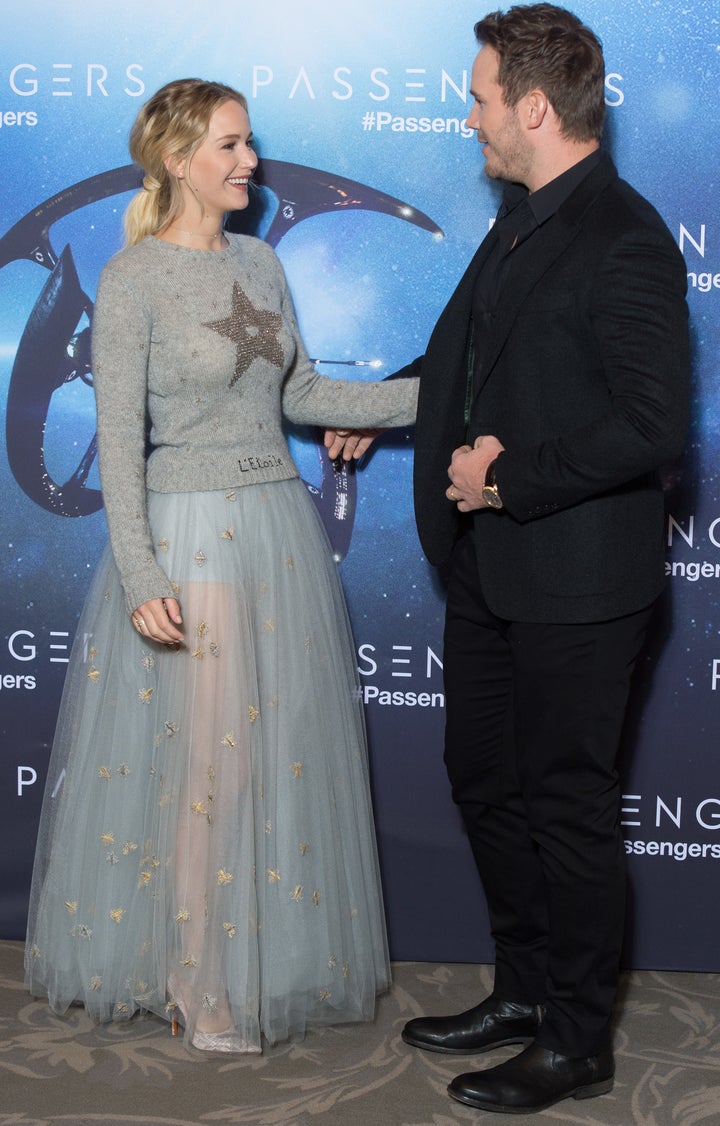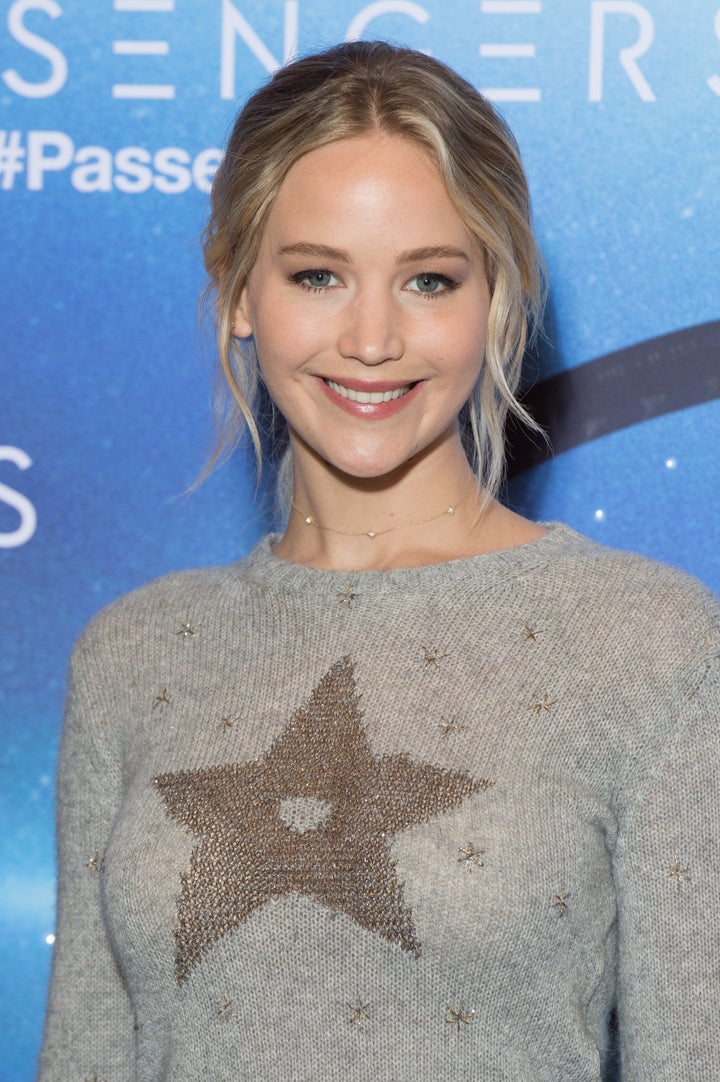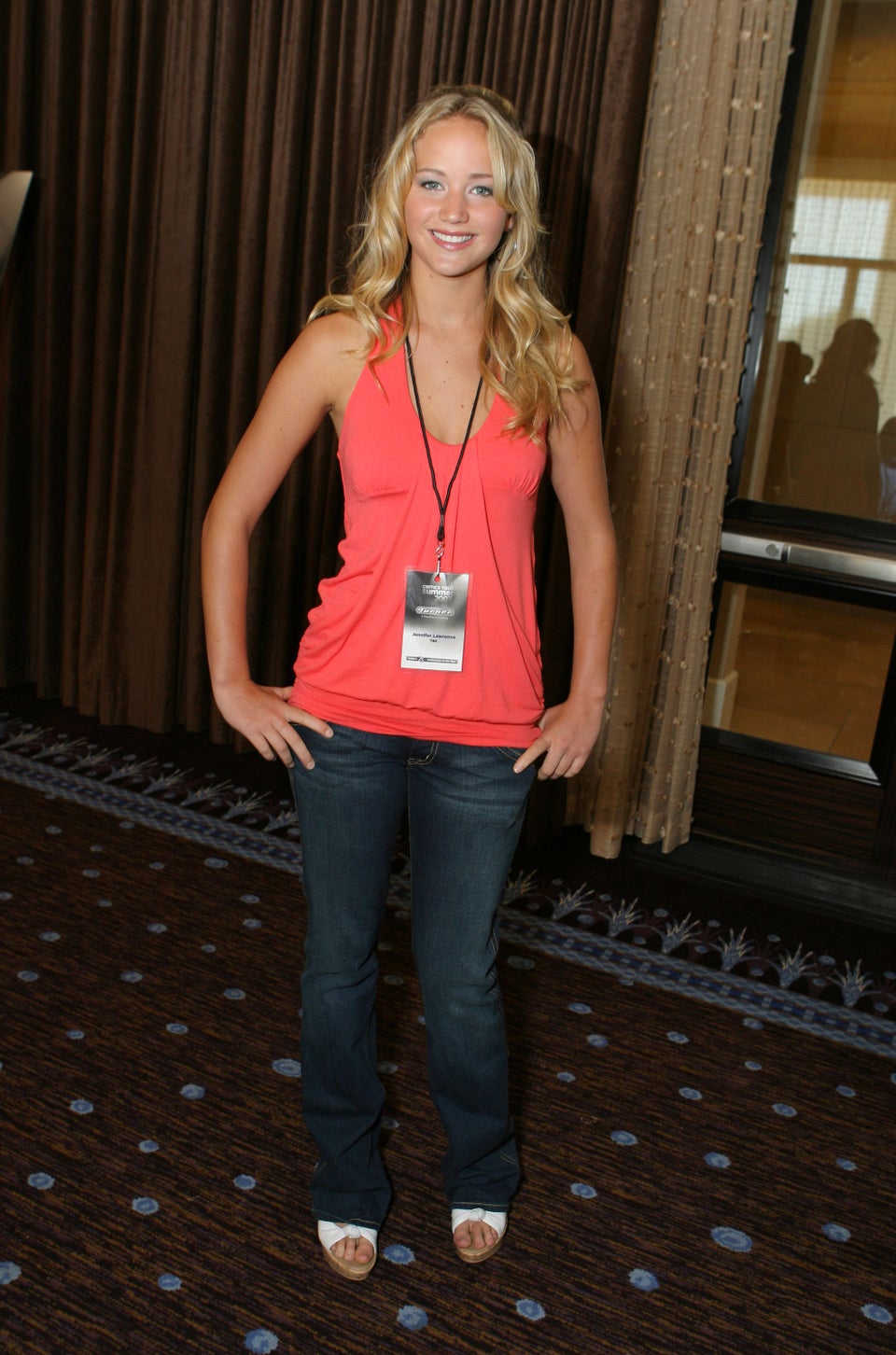 Jennifer Lawrence Through the Years