The 22-year-old, who is never afraid of a little self deprecation, described herself as "vastly uneducated," and doesn't have any pretenses about her career.
"Not to sound rude, but [acting] is stupid," Lawrence told Vanity Fair. "Everybody's like, 'How can you remain with a level head?' And I'm like, 'Why would I ever get cocky? I'm not saving anybody's life. There are doctors who save lives and firemen who run into burning buildings. I'm making movies. It's stupid.'"
Lawrence may not be saving lives through her films, but she did have a heroic moment last year when she rushed to the aid of a woman who had collapsed nearby, and waited with her until paramedics arrived.
The "Silver Linings Playbook" star appears to have a good perspective on where she stands in life, but she still has high regard for the major talents in her field.
"Once I'm obsessed with somebody, I'm terrified of them instantly. I'm not scared of them—I'm scared of me and how I will react," she told the magazine. "Like, for instance, one time someone was introducing me to Bill Maher, and I saw Meryl Streep walk into the room, and I literally put my hand right in Bill Maher's face and said, 'Not now, Bill!,' and I just stared at Meryl Streep." So, Windolf asks, did she meet Meryl Streep? "Of course not. I just creepily stared at her."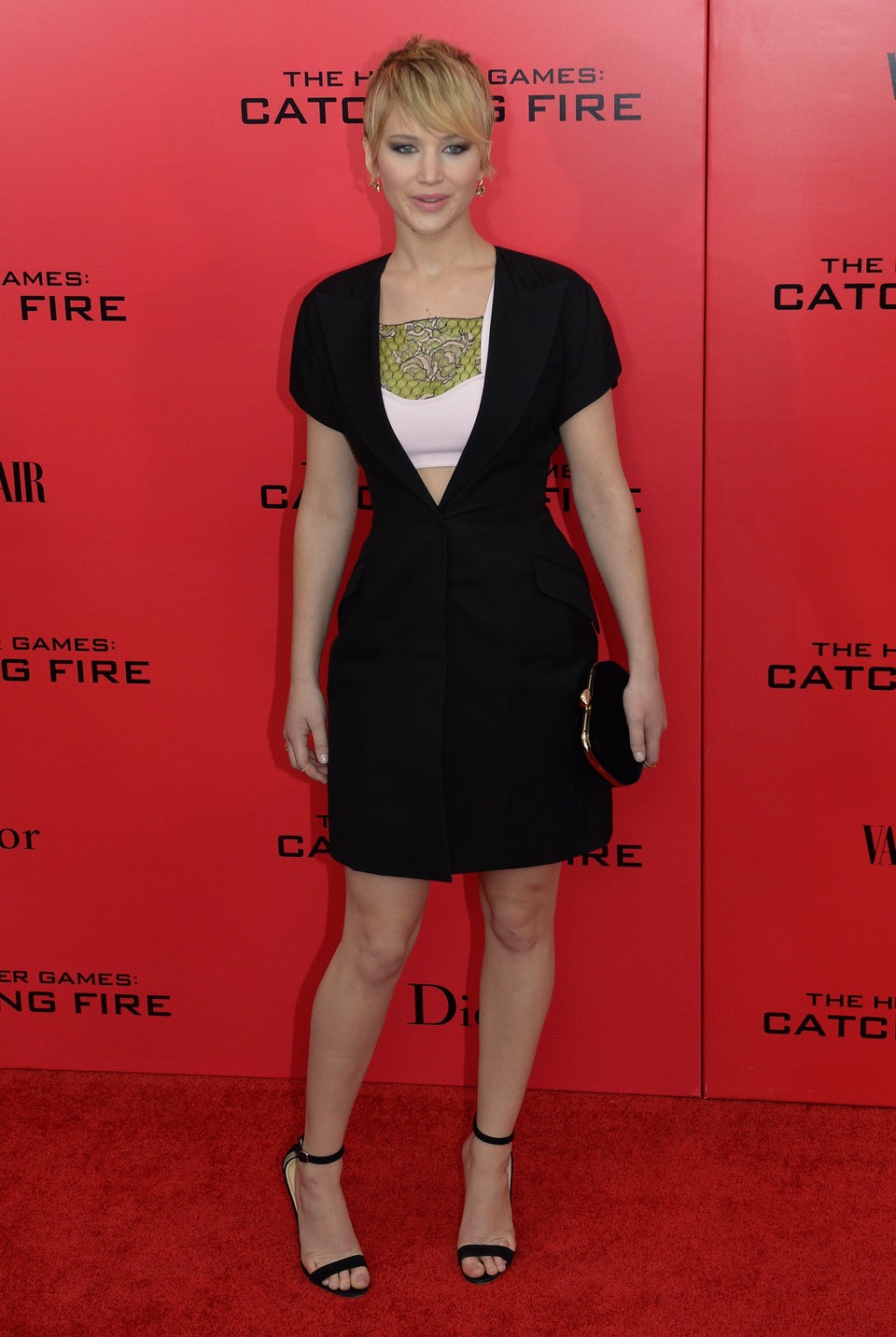 Jennifer Lawrence
Popular in the Community