When "Silver Linings Playbook" star Jennifer Lawrence was accepting Outstanding Female Actor in a Leading Role at the 2013 SAG Awards on Sunday night, she remembered her first role: a television commercial for "My Super Sweet 16."
"I want to thank MTV," Lawrence said. "I'll explain that. I earned my SAG card when I was 14. I did an MTV promo for 'My Super Sweet 16.' And I remember getting it in the mail and it being the best day of my entire life, because it officially made me a professional actor, which put me in the category with all of you."
Lawrence was nominated in the category alongside Jessica Chastain, Marion Cotillard, Naomi Watts and Helen Mirren; she's the favorite to win Best Actress at the 85th annual Academy Awards on Feb. 24.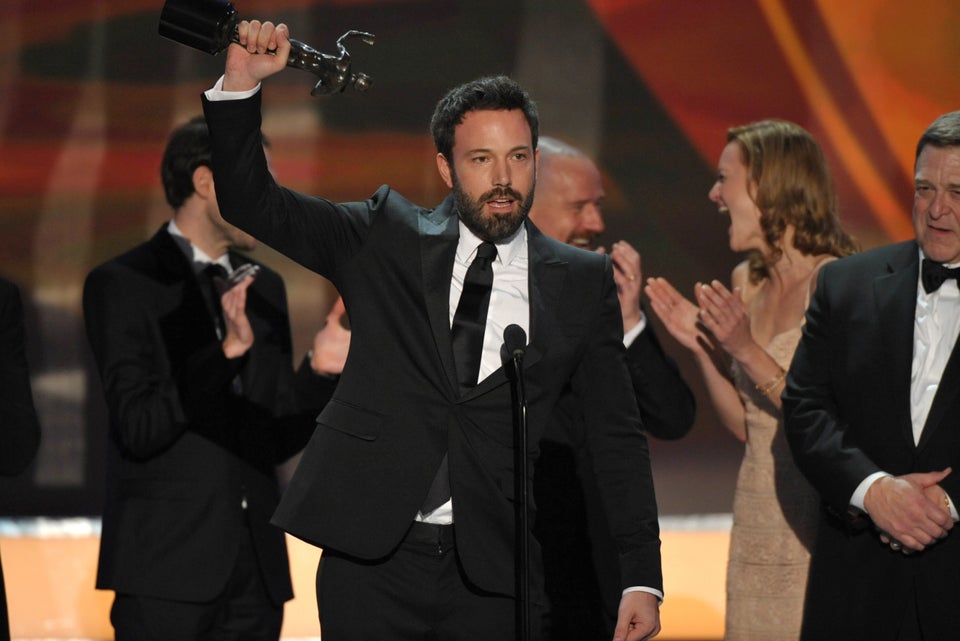 SAG Awards 2013
Popular in the Community