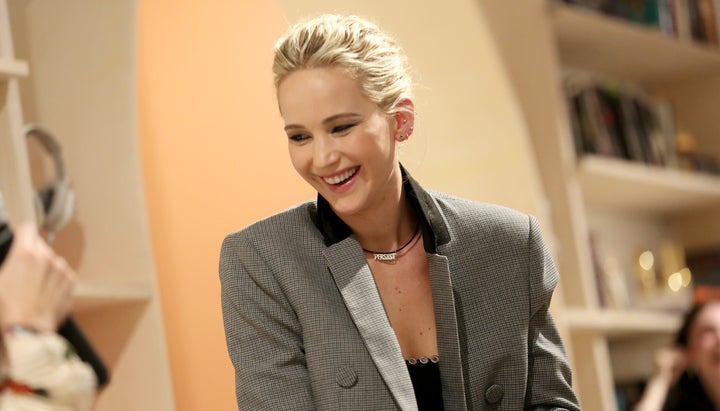 Actress Jennifer Lawrence and former E! News host Catt Sadler are bringing their talent to the small screen.
The duo is working on a television series inspired by the Me Too movement and Time's Up initiative, according to The Hollywood Reporter. Lawrence reportedly let the news slip during a Friday appearance at The Wing, a women's co-working space in New York City.
"I wasn't supposed to announce that but I am," Lawrence told the crowd.
HuffPost reached out to Lawrence and Sadler for comment but did not immediately hear back.
Although Lawrence declined to expand on the series during her visit to The Wing, an insider told THR that the project will center around sexism in Hollywood in the wake of the Me Too movement that took the world by storm. Sadler and Lawrence reportedly looped in documentary filmmaker Stephanie Soechtig to direct the series.
Sadler recently made waves in December when she suddenly quit her job at E! News after nearly a decade of working there. She explained on her website that she left after learning that her co-host, Jason Kennedy, "made close to double my salary for the past several years."
Two other TV series inspired by the Me Too movement recently hit the small screen. Actress Rose McGowan's new docuseries about her life after the Me Too reckoning premiered on E! on Jan. 30. And the series "#MeToo, Now What?" hosted by humanitarian Zainab Salbi began airing on PBS on Feb. 2.
Popular in the Community