The "Red Sparrow" star was among 80 guests present at the comedian's surprise wedding on Tuesday. After only a few months of dating, Schumer married chef Chris Fischer in an intimate ceremony overlooking the ocean at a house in Malibu, California.
"It was beautiful," Lawrence told Entertainment Tonight about the wedding. "It was very sudden, but it was, I was sobbing the whole ― his vows were stunning. It's when two people really love each other and they really mean it, it shows, and it was a beautiful ceremony and an amazing time. I couldn't be happier for them."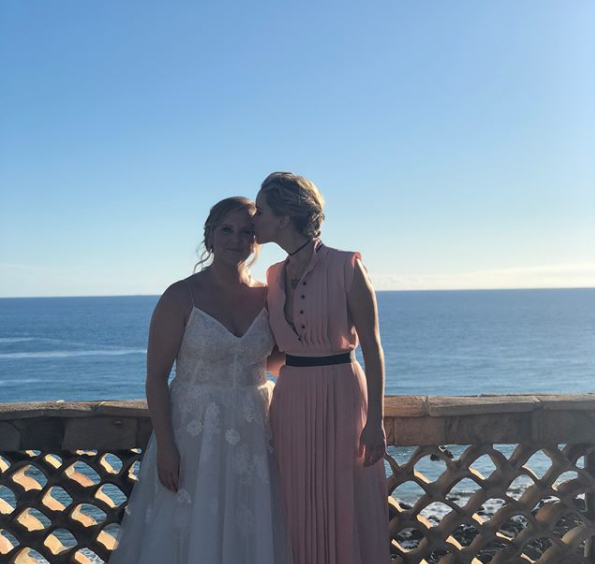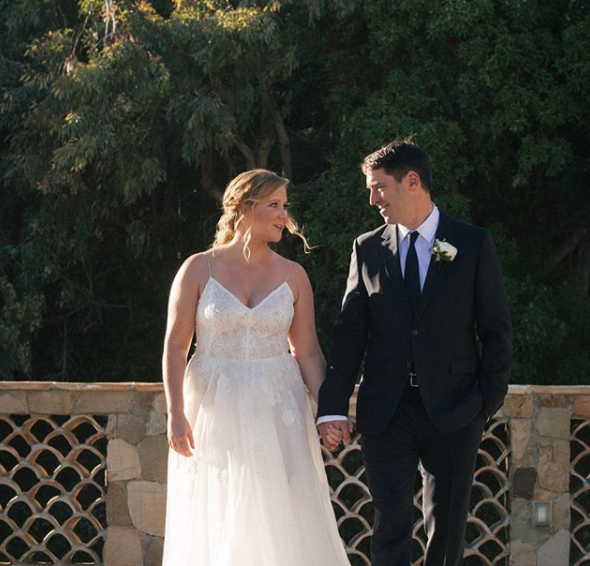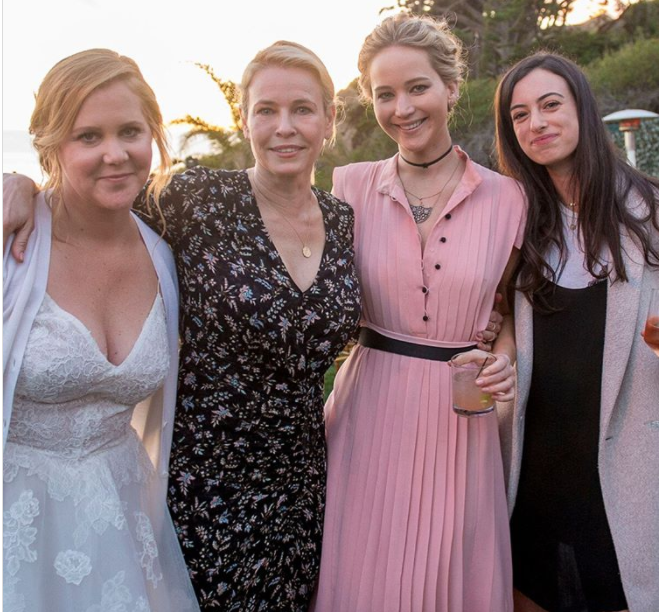 "Notice my shirt was accidentally undone the whole time," Lawrence added about her outfit, which she previously wore for an event last year. "In every wedding photo all of my buttons were undone. It looks like I was like, 'Oh, you thought this was going to be about you?'"
Guests also reportedly included famous types like Jake Gyllenhaal, Larry David, Jennifer Aniston and David Spade.
Lawerence and Schumer's friendship took off in 2015 when they were spotted on vacation jet skiing together like it was no big deal and then wowed the crowd at a Billy Joel concert by dancing on the Piano Man's, well, piano. The two are also reportedly working on a script together, which has them playing sisters.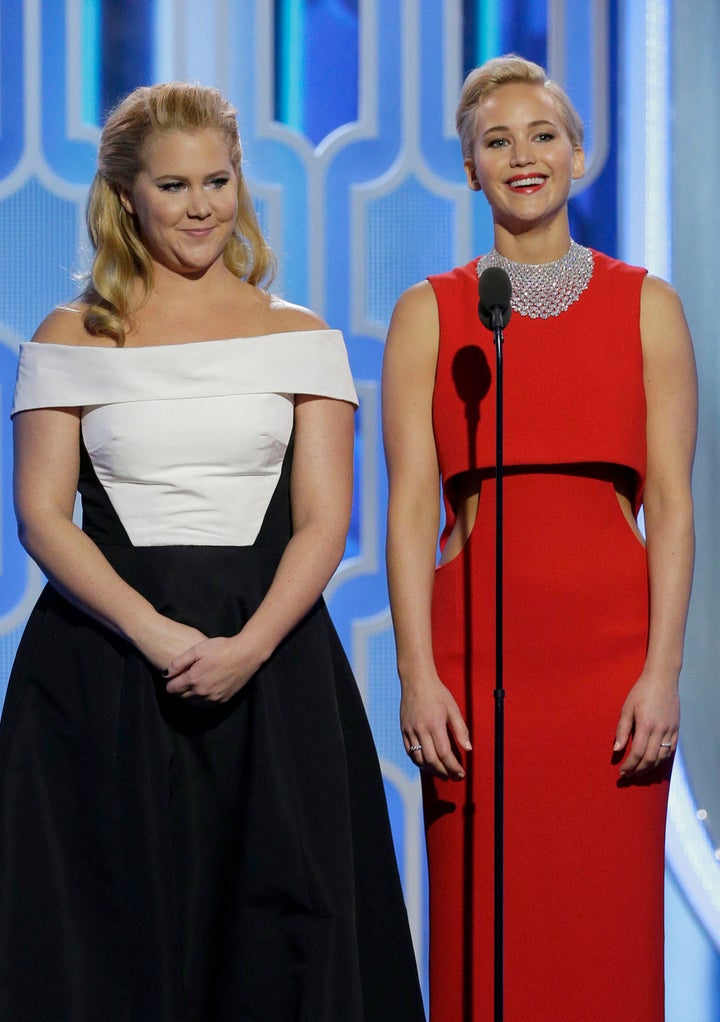 However, the bonds of friendship only go so far, as Lawrence revealed there was one thing she wasn't down for at the ceremony.
"A couple people wanted to go down and walk on the beach and I was like, 'No. I don't get the beach. I just don't care,'" she said.
Schumer and Fischer were rumored to be dating back in early November, but kept things under wraps until making their romance official at Ellen DeGeneres' star-studded 60th birthday bash.
Lawrence, meanwhile, recently split with her "mother!" director Darren Aronofsky after over a year of dating.
Before You Go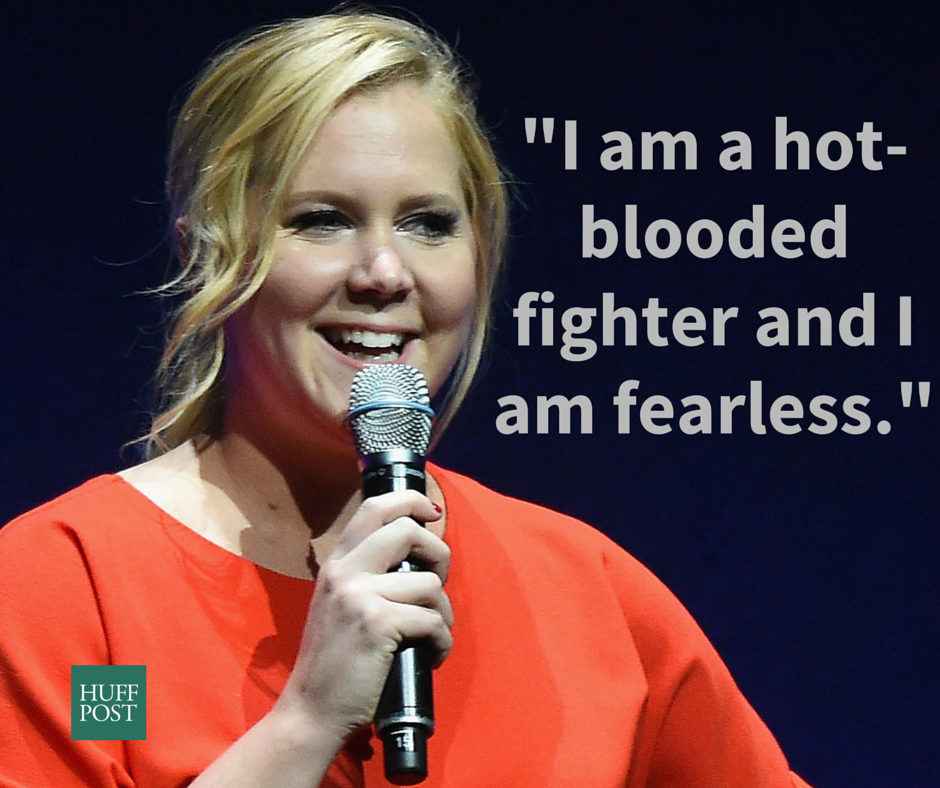 13 Amy Schumer Quotes That Make Us Proud To Be Women
Popular in the Community