Sadly, the "Hunger Games" star is no stranger to comments about weight, as she reportedly laughed off critics who claimed she's too "womanly" to play the lead role of Katniss Everdeen. Critics be damned, since she has no problem talking about her healthy appetite.
"I eat like a caveman, I'll be the only actress who doesn't have anorexia rumors," Lawrence told Elle. "In Hollywood, I'm obese. I'm considered a fat actress, I'm Val Kilmer in that one picture on the beach."
Lawrence doesn't pay any attentions to critics, and unlike many actresses in the industry, she says she isn't going to sacrifice her health for her career.
"I'm never going to starve myself for a part… I don't want little girls to be like, 'Oh, I want to look like Katniss, so I'm going to skip dinner," she explained to the magazine. "That's something I was really conscious of during training, when you're trying to get your body to look exactly right. I was trying to get my body to look fit and strong- not thin and underfed."
"I never know what's going to come out of my mouth, and it's horrible. I don't find it positive in any way. When I get older, I'll be more mature and poised. And I'll have control over my mouth. One day, I'm going to grow up … When we leave, I'm going to have a knot in my stomach. I'm going to be like, 'Oh, did I say something wrong? I'm going to get in trouble!'"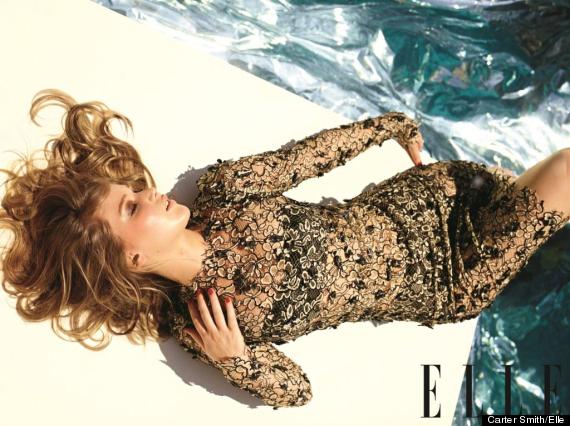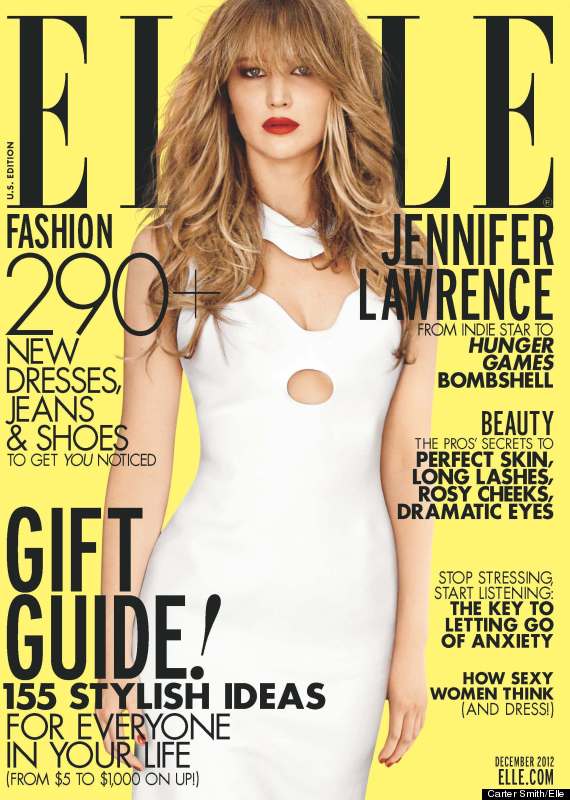 PHOTO GALLERY
Jennifer Lawrence
Calling all HuffPost superfans!
Sign up for membership to become a founding member and help shape HuffPost's next chapter