The fun never stops when it comes to Jennifer Lawrence's one-liners.
The 22-year-old beauty and one of the biggest stars of the current award season was a guest on "Jimmy Kimmel Live" last night, and as soon as she sat down confessed to being slightly drunk. "Your producer made me do two shots of tequila," she told Kimmel. "Two shots of tequila and a beer. But the beer was my decision."
The lovable straight-shooter then talked about her latest doctor's appointment (she's recovering from walking pneumonia that kept her away from the Australian Academy of Cinema and Television Awards): "I just went to the doctor today, I got a chest X-ray of my lungs and discovered that my breasts are uneven," she said. "That was all I saw. I think my lungs are fine."
"I was like standing there with these doctors and they're like looking at my lungs and I just couldn't -- it felt like an elephant in the room -- and I was like, 'Are my breasts uneven?' And they were just kind of, like, stifled and uncomfortable, obviously," Lawrence said. "So I kept thinking, 'Well, I'm gonna dig myself out of this hole by bringing it up again.' So he was like, 'All right, our radiologist will get back to you about your lungs.' And I was like, 'And my breasts.'"
When Kimmel asked her if that's a concern for her, the newly single actress said "it wasn't, until the X-ray. I just hope no one sees my breasts in an X-ray, I hope I'm never seen in that light."
Jen, we hope you never do.
Related
Before You Go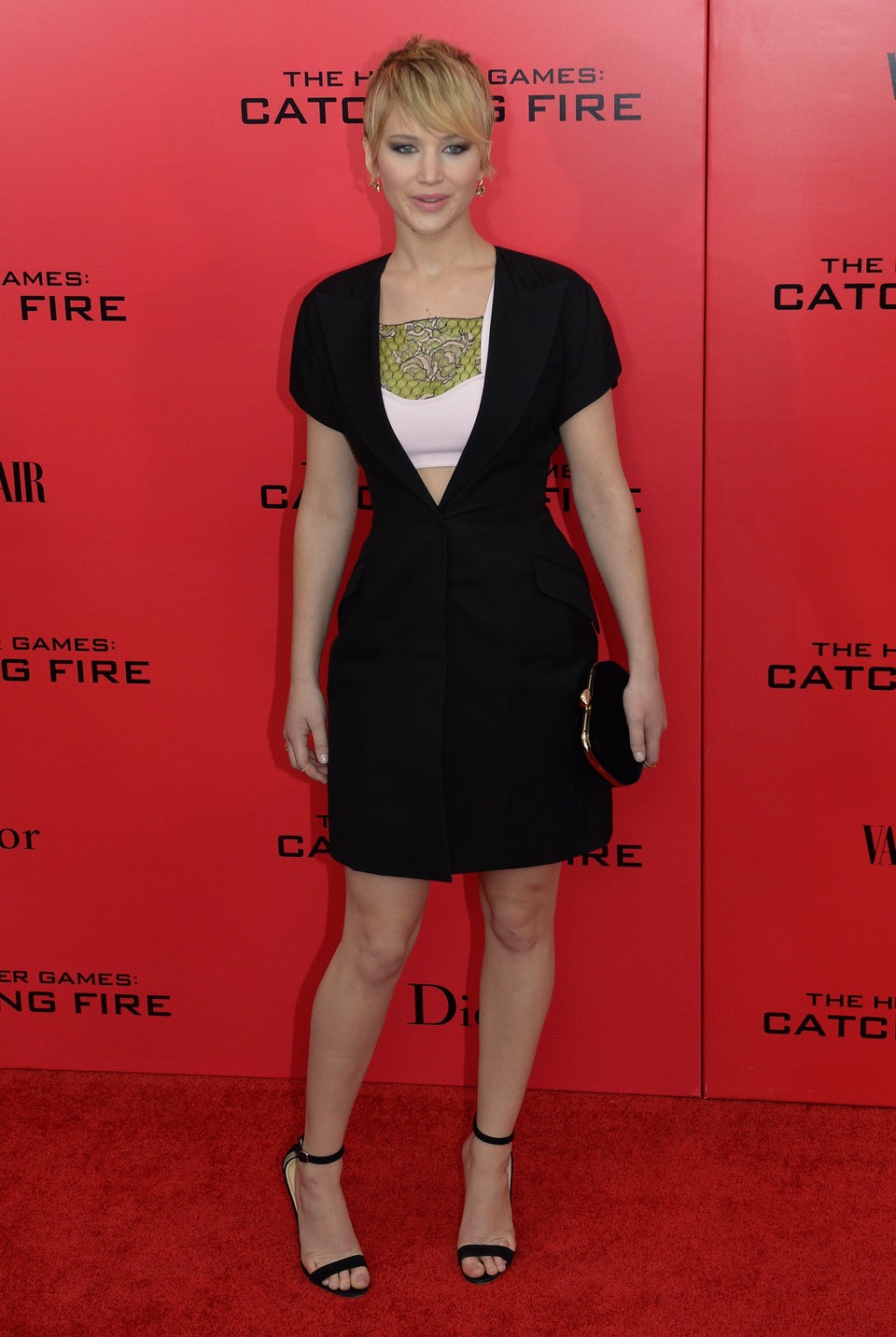 Jennifer Lawrence
Popular in the Community