Jennifer Lopez admits that during the days of Bennifer she did play a part in Ben Affleck's Hollywood transformation.
Andy Cohen brought up the topic of Affleck on Thursday, June 19, when Lopez stopped by Bravo's "Watch What Happens Live." He revealed he was a fan of her and the Oscar-winning actor's romance, which lasted from 2002 to 2004 and included a much-publicized engagement and an unforgettable music video cameo. He asked Lopez if she dressed Affleck while they were dating.
"I did kind of like, say, 'You need to be, you know ... You're a movie star! You should wear a suit. You should do this with your hair.' For sure. I mean, I do that," she said. "By the way, guys do that to girls, too. Like, 'I like that dress better than the other dress.'" And she insisted he was into it: "He didn't do anything he didn't want to do ... He had some good fashion moments when he was with me! Yeah. Yeah."
"There's no bad part to it, really, no," she said. "It's not about the fact that they're a dancer or not a dancer. I've dated two dancers. One I had a brief marriage with, Cris Judd, who is an amazing person and who I love. And then Beau [Casper Smart], we just broke up, but who I love as well and who's a good friend."
"Oh gosh. Are those the only choices?" she asked. "Not in a bad way ... There's so many booties. You know who I'm gonna say has a great booty that I've seen in person? ... Jessica Biel. She has an amazing body. Like, I remember seeing her and going, 'God, she has a really nice, toned body. I need to go back to the gym.'"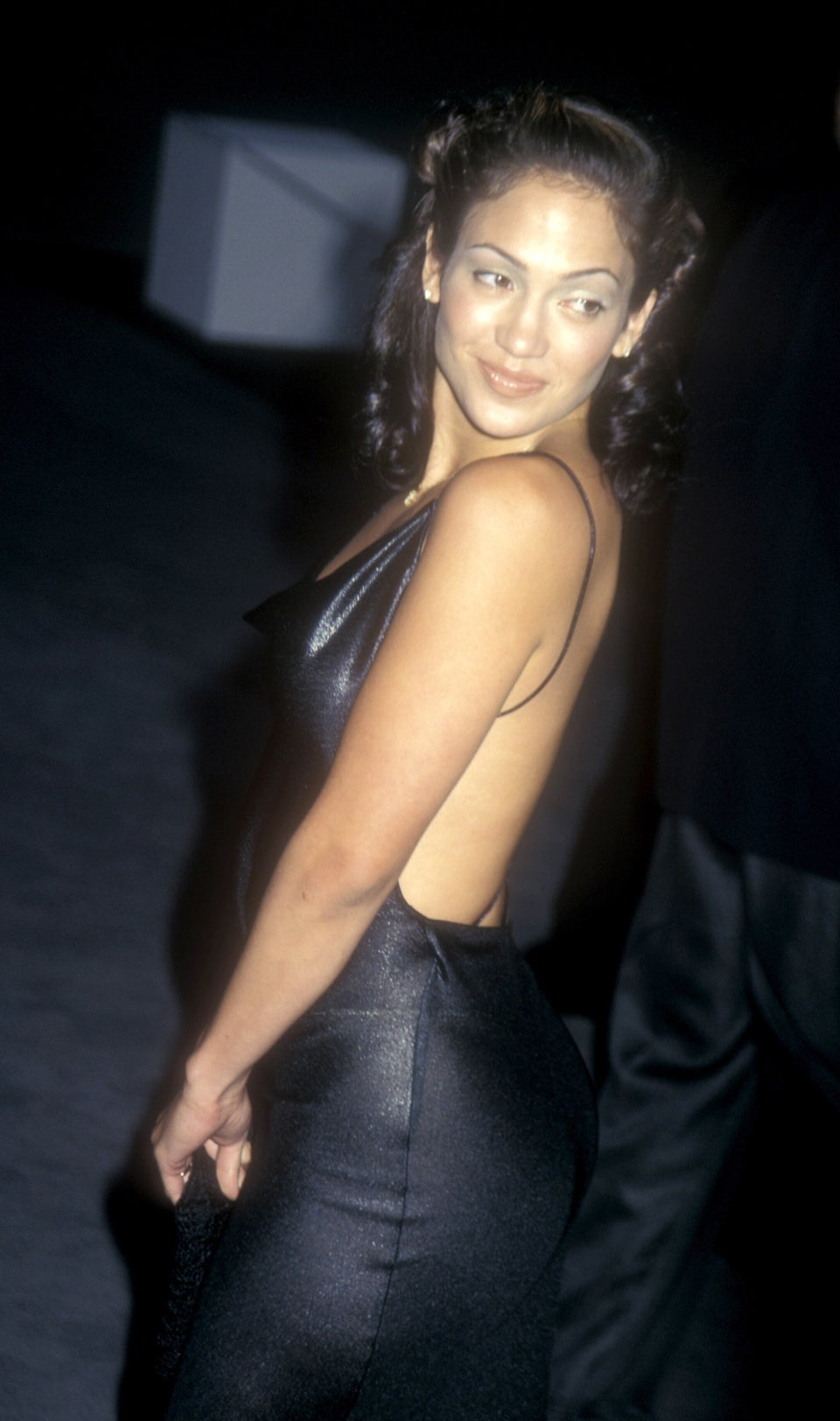 Jennifer Lopez Through The Years