Here are 8 surprising facts about J.Lo, as revealed in her memoir:
1. Lopez writes that the first thing Marc Anthony ever said to her was, "One day you're going to be my wife." That was back in 1998, backstage when he was performing on Broadway in "The Capeman." Anthony's vision came true six years later, when the two tied the knot in 2004 before splitting in 2011.
2. Speaking of predicting the future, she visited a psychic in Toronto while filming "Angel Eyes" and he cried during his reading with her.

'I'm telling you,' he said. 'Going on tour will change your life. It will change everything about you.' I looked at him and was shocked to see that he had tears in his eyes. It was so intense, so unexpected, so weird.
3. Lopez got booed while performing at Boston's TD Garden Arena on her Dance Again tour. The reason? One of her many costume changes included a sparkly New York Yankees hat -- "Die-hard Red Sox fans," she wrote. "What are you gonna do?"
4. Turns out, Steven Spielberg is a huge "American Idol" fan. Lopez writes that, during her first season as judge on the singing competition, the famed director approached her at an Oscars party to tell her how much he and his family love the show.
5. According to her calculations, she has more than 60 songs about love or with the word "love" in the title. As Lopez noted:
"If You Had My Love," "Could This Be Love," "No Me Ames" "Love Don't Cost A Thing" "I Need Love" "I, Love' "Baby I Love U!," "Loving You," et cetera, et cetera, et cetera.
6. Her mom once shot the paparazzi with a watergun. During some downtime before a performance in Paris, Lopez, her mom, and her two children were enjoying a day at a park when Lopez felt the photographers were getting too close. After grabbing one of the children's toy waterguns, Lopez's mother proceeded to spray the paparrazi with water, effectively chasing them away.
7. Lopez writes that she watched "Something's Gotta Give" 10 times to help her get through her divorce with Marc Anthony. "Thank God for Nancy Meyers [the film's writer and director], because that vision helped me get through some really tough nights."
8. Lopez completed a triathlon on a whim in 2008. "Now, understand, I had never done a triathlon before," she wrote. "I had run a 10k when I was 12, but never anything close to a triathlon. On the morning of the race, as I was standing there surrounded by a thousand paparazzi, about to jump into the ocean, I realized that this probably wasn't the best idea I ever had."
Be sure to watch Jennifer's HuffPost Live conversation with Arianna Huffington here, and catch the livestream of her 92nd Street Y conversation with Hoda Kotb here, airing on Nov. 6th at 7:30 pm.

Support HuffPost
The Stakes Have Never Been Higher
Before You Go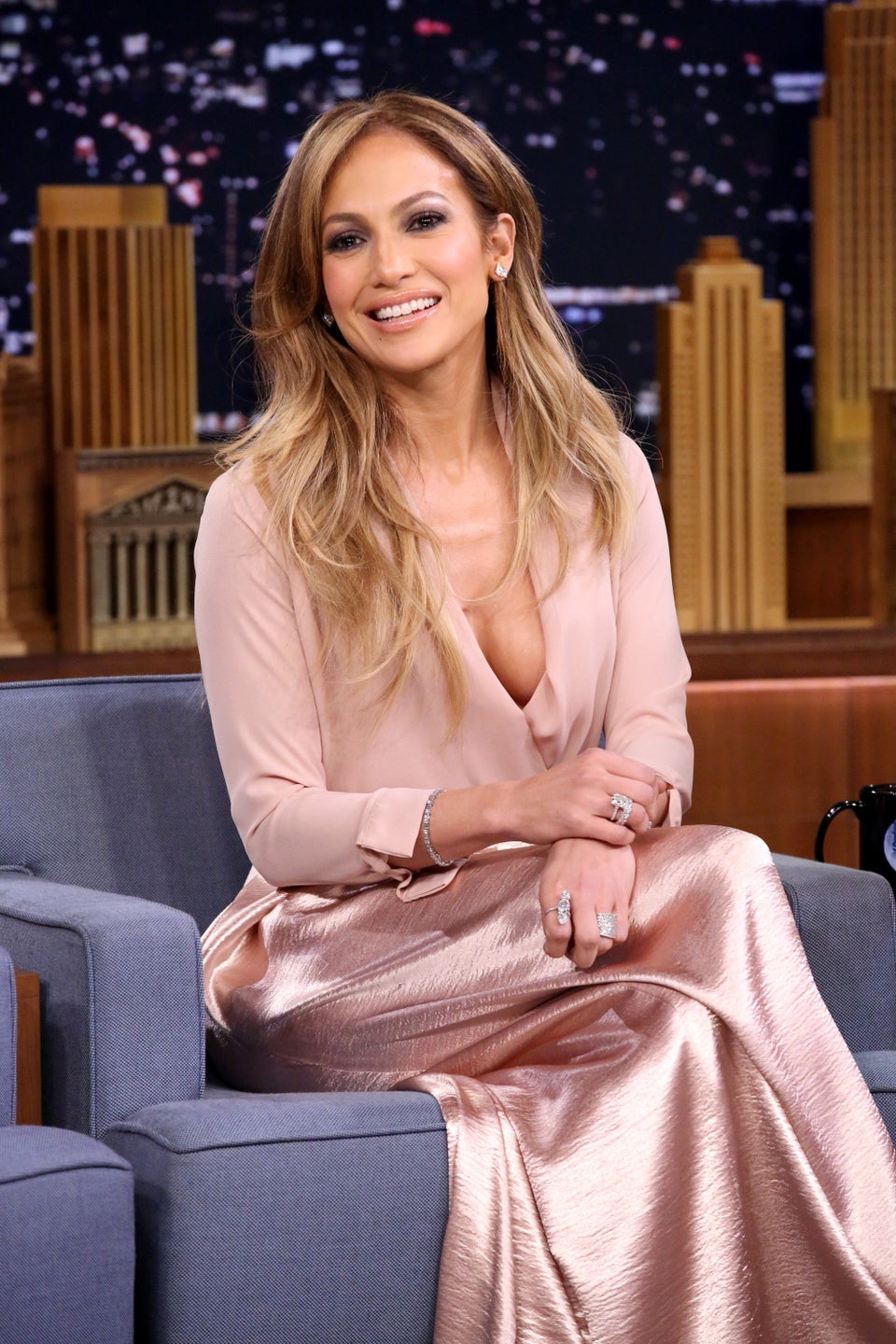 Jennifer Lopez
Popular in the Community