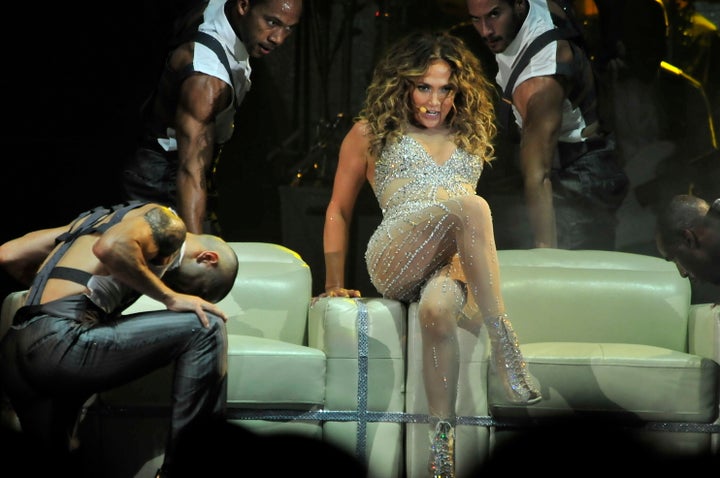 Forget colored jeans and bright lipstick. The hottest trend for spring 2012 is dressing like Britney Spears.
No, we don't mean wearing Uggs and tattered jorts. Think 2004. Think the "Toxic" video. Think... catsuit.
Jennifer Lopez brought her newly recharged musical act (and style!) to the Figali Convention Center in Panama part of the Dance Again World Tour on Thursday night and during one of her myriad costume changes, she whipped out this little Zuhair Murad number, which consists of nude mesh, sparkles and not much else.
Thanks to rows of well-placed bling, though, the 42-year-old singer managed to avoid a serious wardrobe malfunction. After all, it's not like this is her first time at the catsuit rodeo; girl's been a big fan for years, whether they're made of leather, cobwebs, -- or even a similar diamond version that she donned at the 2011 American Music Awards.
Sheer bodysuits are having a total renaissance this month. Earlier, Jessica Chastain donned a sheer and sparkly dress to the 2012 Tony Awards that definitely gave us a hint of a Britney vibe.
But hold the phone, everyone. We need to think about the societal repercussions of ladies donning catsuits again. Is fabric about to be "so over"? Will we all start showing up to work with just two rhinestones in place of a bra? How can we make this look work for the office? Next time we run into Anna Wintour, we'll run all these questions by her.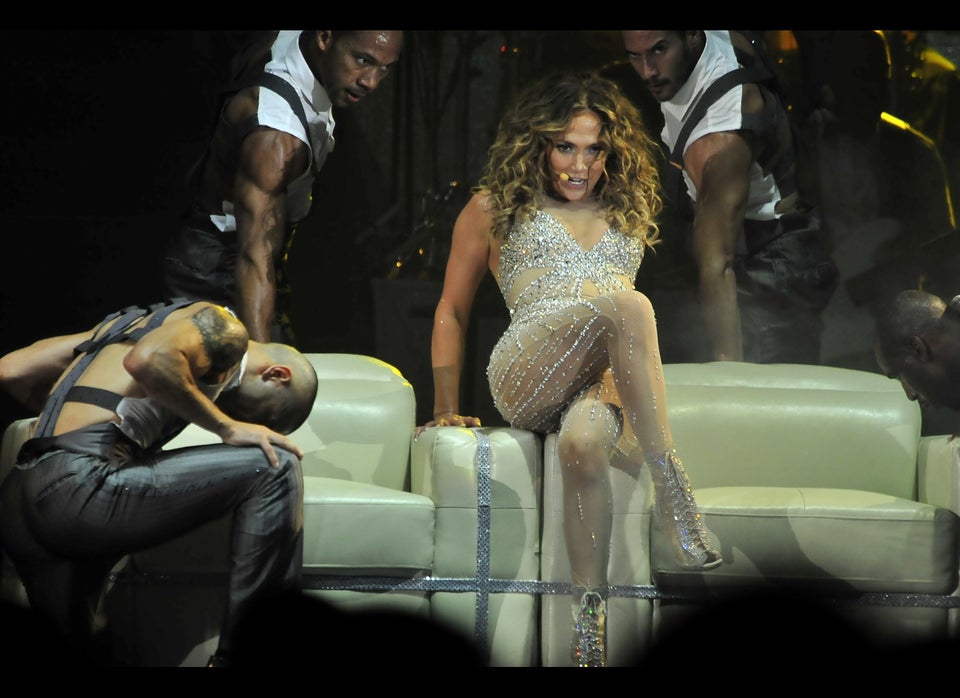 Jennifer Lopez Dons A Sheer Catsuit