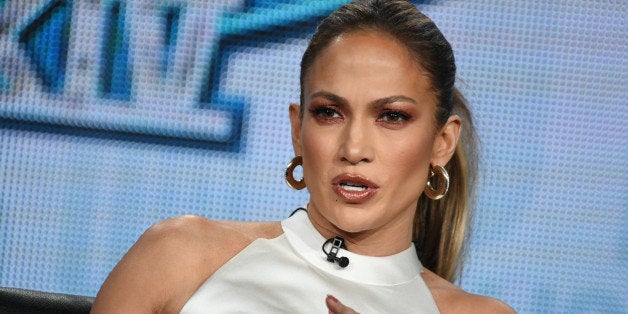 Jennifer Lopez is widely known today as 'Jenny from the Block,' but the nuyorican singer says she knows the nickname didn't come without some major backlash.
In the Q&A with Complex, the star is asked specifically about how many critics responded to her 2001 hit "Jenny From The Block."
"People are dumb enough to have thought that you meant it literally, like you were still in the 'hood, or 'She's changed, she's different, she's so rich now, she's not the same'," Lopez answered. "It was a huge hit at the time, so I never thought of it in any negative way. I didn't feel like people were saying that—it's probably better that I didn't know."
The star went on to say the song has become a staple at her concerts and she receives a great response from the crowd when she sings it.
They know I've been successful," Lopez continued. "Thank God I've been blessed in that way. But I'm the same person. They know that I'm still Bronx-y. I still wear hoops. I still like to rock sneakers and sweats. I always felt like I was out of place in Hollywood. But I also felt that the street smarts I had from growing up in New York served me well out here."
The magazine also noted that in the past Lopez "had to endure all sort of public criticism that other people haven't," including rumors she insisted everyone call her J.Lo.
"The rumors at that time were so endless," the actress and singer said. "I still haven't figured that all out completely. I've thought sometimes, "Was it because I was a woman? Was it because I was a minority? I was like, "Why me? Why are they picking on me so much? What have I done?" It's funny. Men get praise when they are successful, like, 'Look how great he's doing.' Women get criticized for some reason. I don't understand it. All I know is that because I've stuck around for so long people realize, 'Oh, that must not be true.' 'We finally got to know the real her'."
Calling all HuffPost superfans!
Sign up for membership to become a founding member and help shape HuffPost's next chapter
BEFORE YOU GO
PHOTO GALLERY
'The Boy Next Door'