Divorce is a painful process, but going through it in the public eye adds a whole another level of "ouch," Jennifer Lopez says.
In 2011, Lopez was on top of the world professionally. She released her platinum album "Love?," she made her debut as a judge on "American Idol" and People magazine named her the "Most Beautiful Woman in the World." Personally, however, she says she was struggling. Her seven-year marriage to Marc Anthony was crumbling.
"Everything from the outside seemed perfect, but the truth was, in that moment, my marriage was falling apart and ... I was terrified that that realization was occurring to me," Lopez told Arianna Huffington during a HuffPost Live interview about her new book, True Love, Tuesday. "Like, 'This is not working. I'm not happy. This is not good. What do I do? I have these two small children.' It was so tormenting and anybody who's gone through it knows that. And then going through it in the public eye just adds that little bit of extra ouch."
Things between Marc and me weren't perfect, of course -- our marriage was never the kind to glide along peacefully. From the beginning it was tumultuous, passionate, and explosive, but we also shared many fulfilling and joyful moments. Every marriage has its challenges, but it was about keeping that marriage together, having that family unit, and making the dream come true -- whatever the cost. In my family, when I was growing up, divorce was not an option. So when I married Marc, having already been through the disappointment of two divorces and a broken engagement, I wanted so much for our marriage to be "it." Marc was my guy, the one. The father of my children, the man I was going to grow old with.
"It was work for me to finally go, 'OK, I need to be on my own,'" Lopez told Huffington. "That's not a place that's comfortable for me, but that's something that I need to do so that I know I'm OK on my own, that I can handle this, that I got this ... I don't need anybody else. I want somebody else, that would be nice, but I gotta be happy and whole on my own first. I gotta heal from things. You gotta give yourself time and space ... to grow and to realize things about yourself, to become your own best friend and to love yourself."
Check out Jennifer Lopez's full HuffPost Live conversation with Arianna Huffington here, and catch the livestream of her 92nd Street Y conversation with Hoda Kotb here, airing Nov. 6 at 7:30 pm. ET.

Support HuffPost
A No-B.S. Guide To Life
Related
Before You Go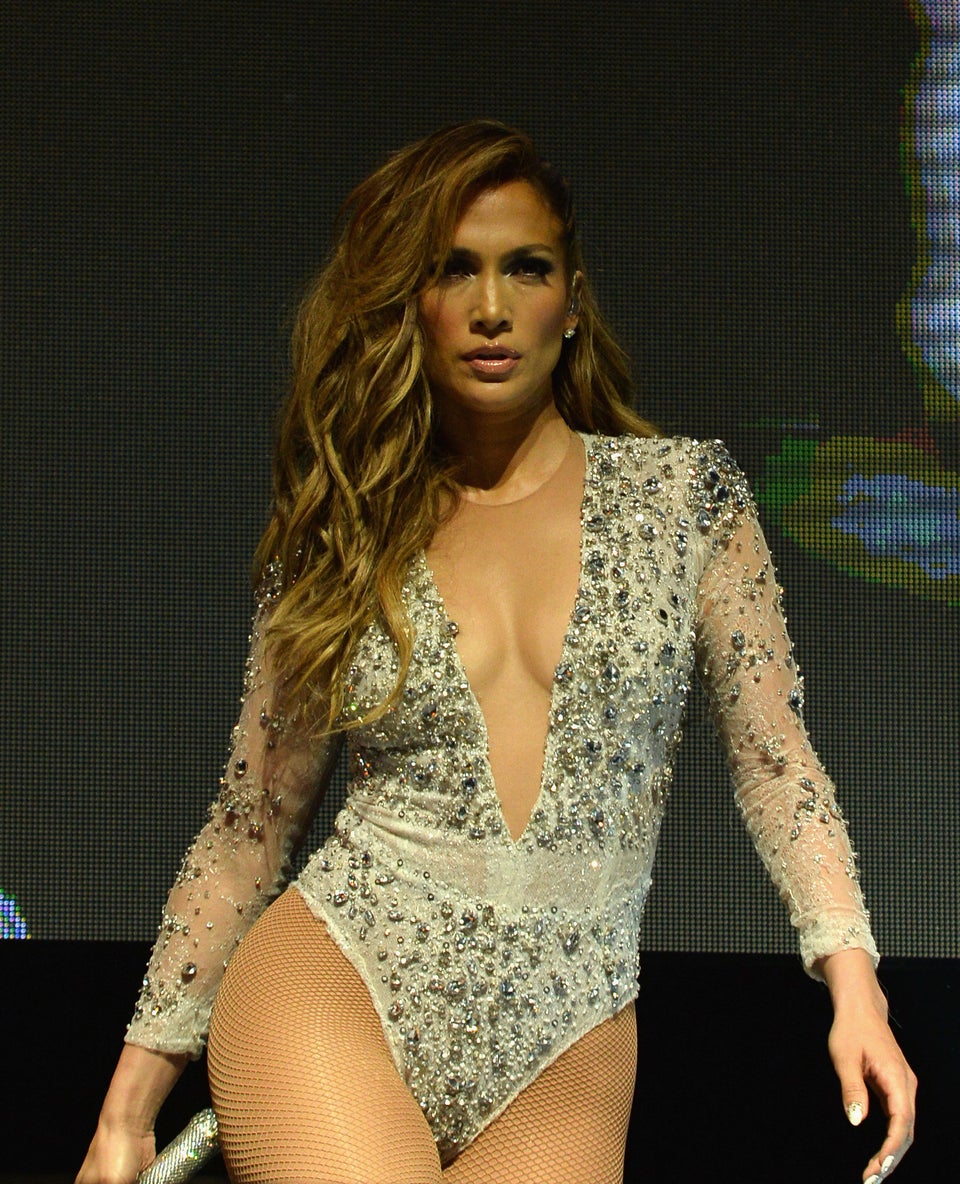 100 Sexiest Jennifer Lopez Outfits
Popular in the Community