Jennifer Lopez is getting candid about how becoming acquainted with her postpartum body left her feeling emotional about her looks.
The Grammy-nominated singer revealed Sunday that she felt "uncertain" after welcoming her twins, Maximilian and Emme, back in 2008.
While presenting her personal trainer, Tracy Anderson, with the Outstanding Achievement in Fitness award at the Daytime Beauty Awards, J.Lo gushed about how Anderson ultimately helped her rediscover herself.
"I've been doing a lot of reflection lately, revisiting the past versions of myself to fully embrace the me of now," J.Lo said during the ceremony, E! News reports.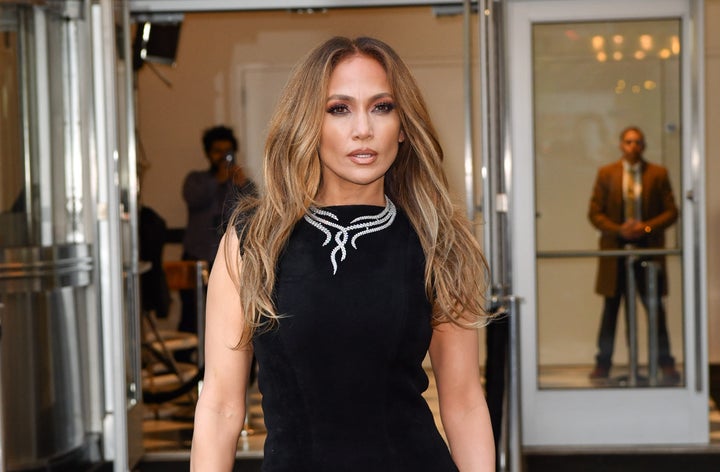 "And I'm reminded of how much Tracy has inspired and encouraged me to celebrate every version of my body over the years and to continue to elevate as my own life and needs changed," she added.
Lopez explained that she first began training with Anderson when she felt "insecure and uncertain" after giving birth to her now-15-year old-twins, whom she shares with ex-husband Marc Anthony.
"I met Tracy right after I had my twins. I called her at a time when I was feeling insecure and uncertain, wondering if I would ever get back to how I was before — as most new moms do after giving birth," the "I'm Real" singer said of the celebrity trainer who has also worked with the likes of Kim Kardashian and Jennifer Aniston.
Lopez, 54, added: "She came into my life and helped me embrace the new me and help me to be and to realize that I could be stronger than I ever had before."
Though the "Marry Me" actor was famously praised in the music industry in the '90s for her curvy figure, she said some critics still tried to subject her to unrealistic body standards.
"They'd say, 'You should lose a few pounds,' or you should do this or do that," the star, who's of Puerto Rican descent, told InStyle in 2018.
Despite the heavy criticism, Lopez didn't cave in.
"It finally got to the point that I was like, 'This is who I am. I'm shaped like this.' "Everybody I grew up with looked like that, and they were all beautiful to me. I didn't see anything wrong with it. I still don't!"
Support HuffPost
The Stakes Have Never Been Higher
Popular in the Community