Lopez' white Kaufmanfranco spring 2013 dress features a sheer back with equally sheer side panels, something she flaunted to the cameras. Not that we blame her -- girlfriend looks good. (Except for maaaaybe that hair, but we'll let it slide.)
Jennifer's been a fan of the racy white gowns lately -- remember the Golden Globes? But as much as we dig the dress, [Carrie Bradshaw voice] we got to thinking... there's no way you'd be able to hide a pair of normal underwear that well. Perhaps JLo's discovered the C-string?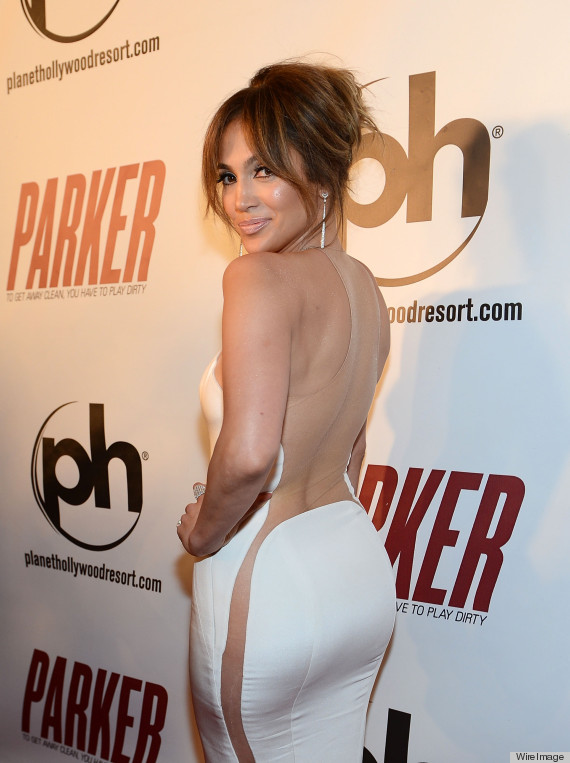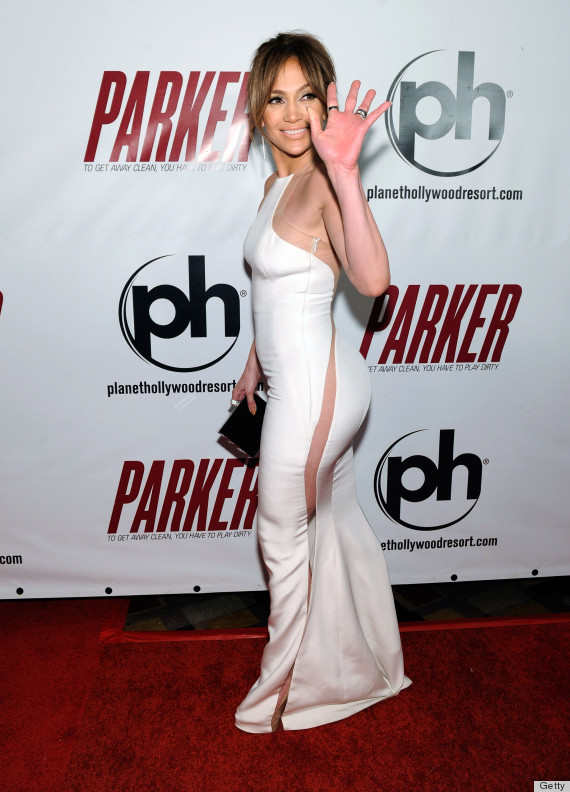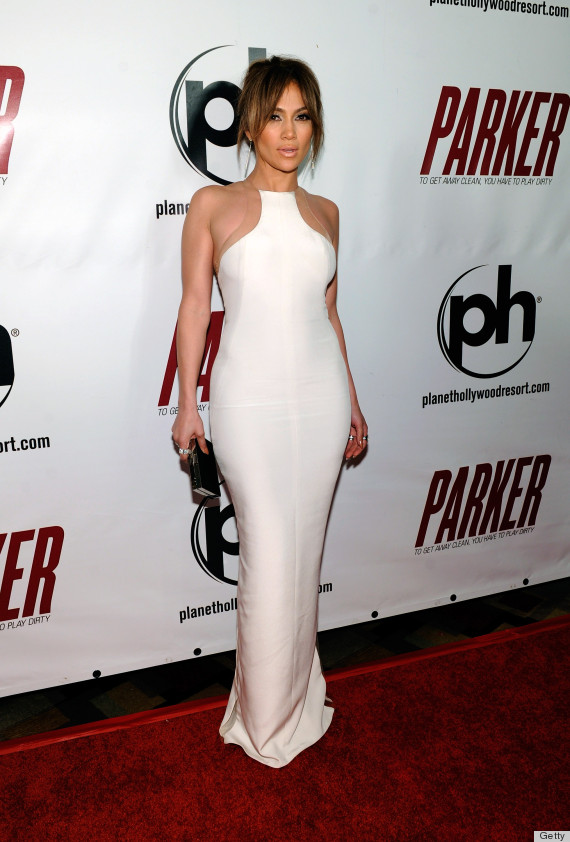 A whole array of racy frocks!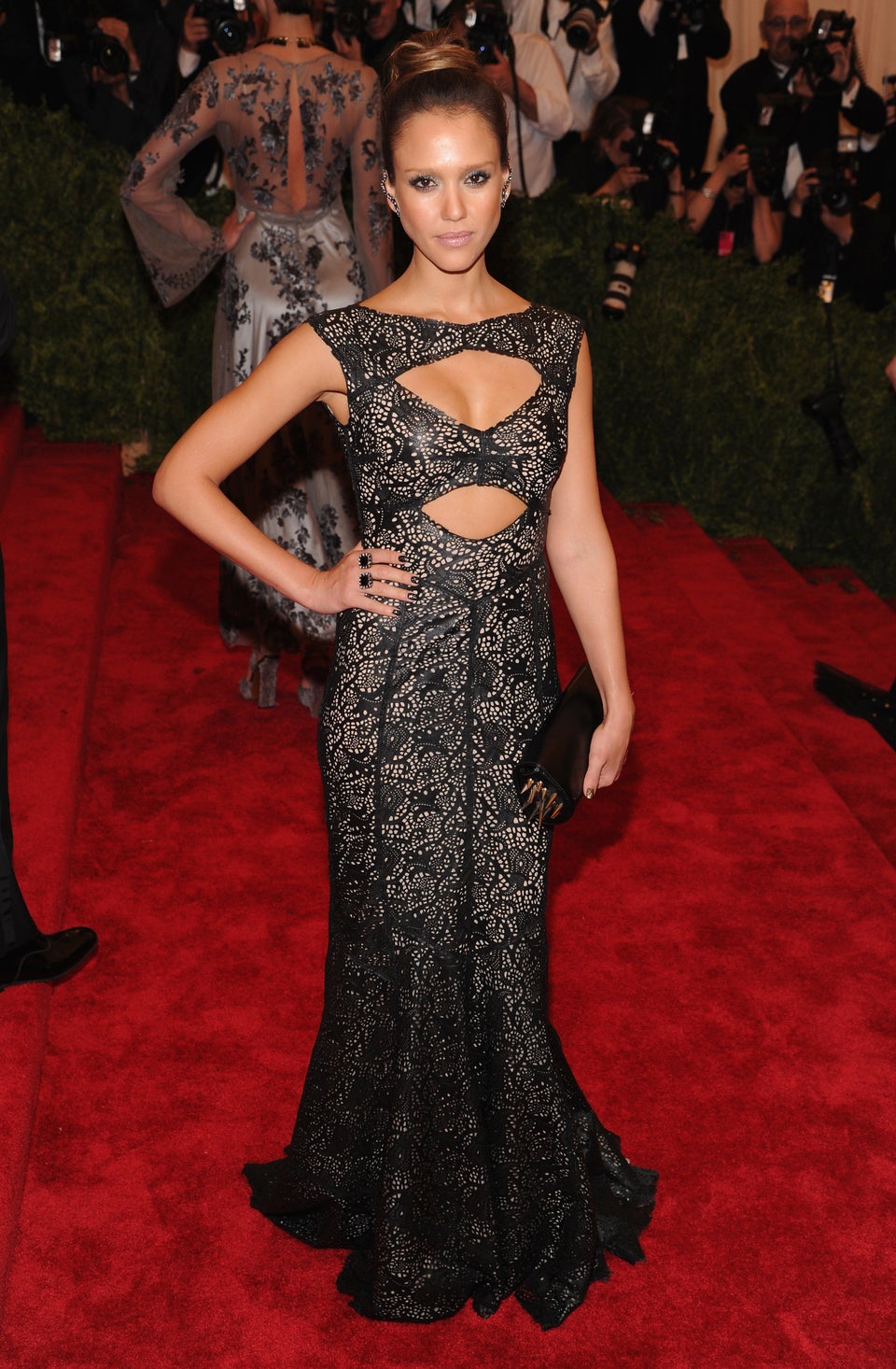 Cutout Dresses
Related