Jennifer Lopez arrived at "Jimmy Kimmel Live" in Los Angeles Monday night rocking a form-fitting, gold sparkly jumpsuit as only J.Lo could.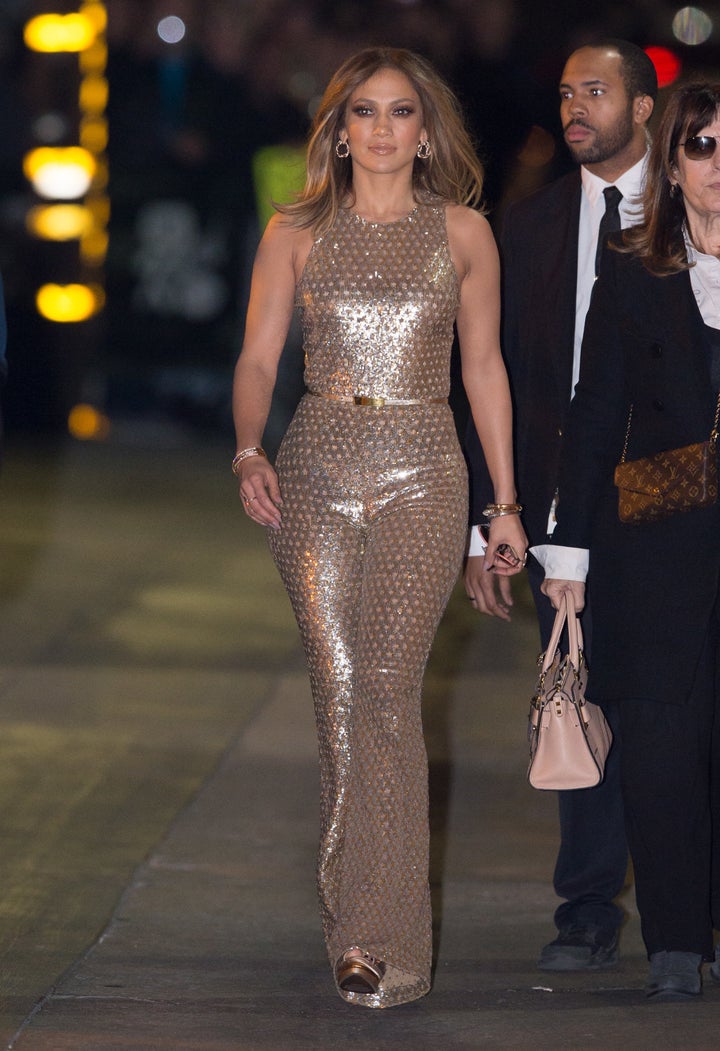 Lopez stopped by the show to promote her new series "Shades of Blue," but more importantly, to talk about shopping. As it turns out, Lo(pez) loves to bargain hunt just as much as us mere mortals.
"I do shop at Marshalls, why not?" she said, to which Kimmel replied, laughing, "Do people pass out in the aisles when they see you?"
We're not so convinced the singer/actress/goddess spends much time perusing the discount racks, but she has been spotted in more reasonably priced clothing before.
"I like shopping at the bargain places," she insisted. "I like mixing things up."
We do too, J.Lo. We do, too.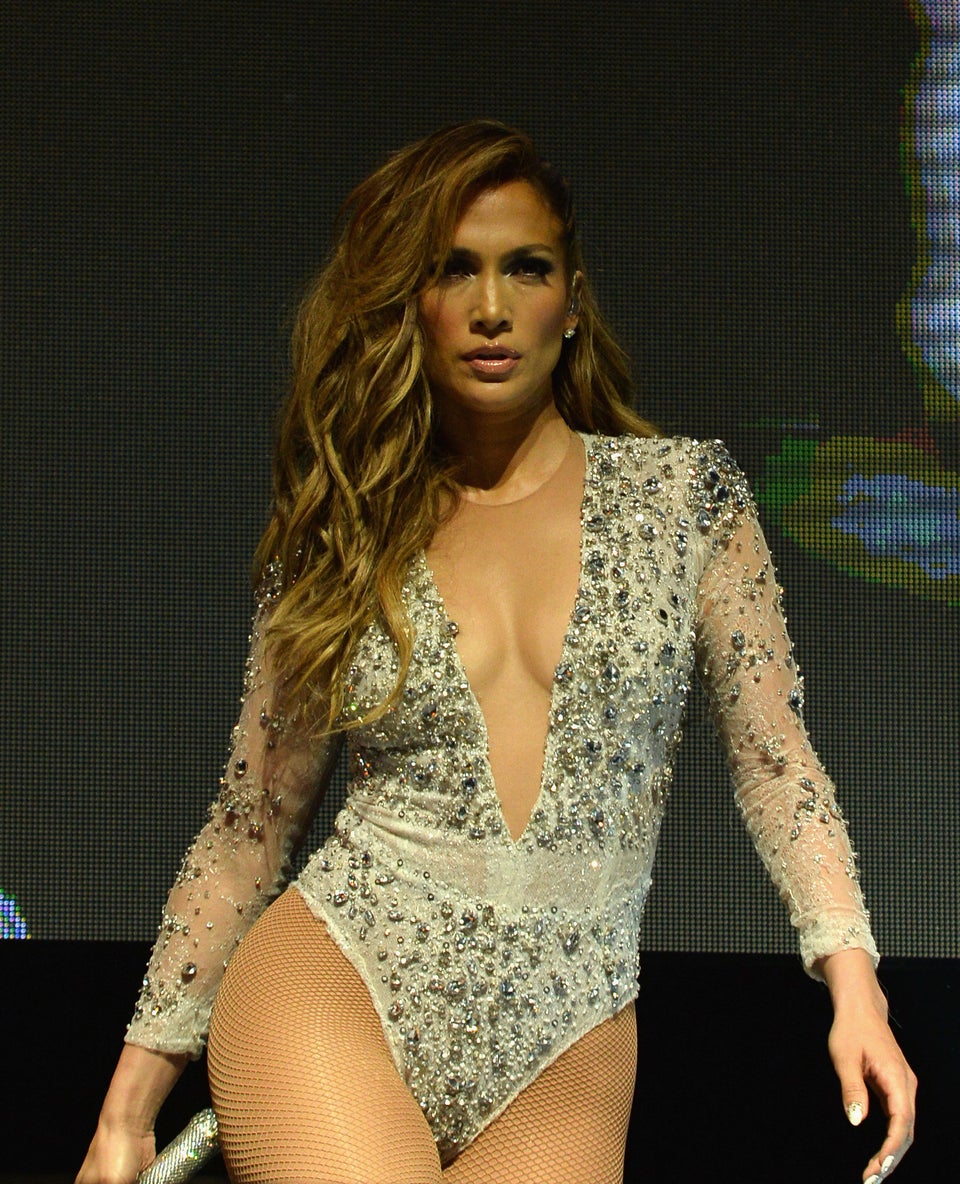 100 Sexiest Jennifer Lopez Outfits