On Sunday, the actress, singer and dancer appeared on the Globes red carpet in a dress fitted with a massive bow on the front that made her look eerily similar to a Christmas gift.
The festive green, gold and white gown by Maison Valentino was accompanied by Harry Winston emeralds and diamonds.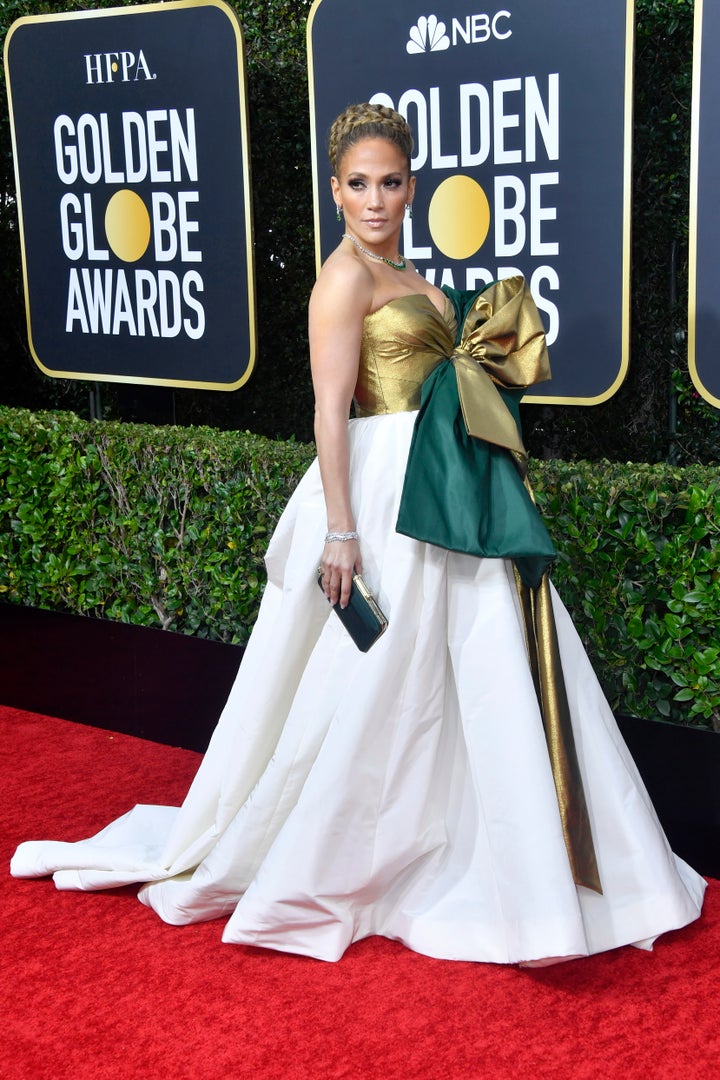 Nominated for the Best Supporting Actress - Motion Picture award for her role as Ramona Vega in the movie "Hustlers," the 50-year-old inspired a lot of reactions from fans with her outfit choice.