On June 15, 44-year-old Jennifer Lopez shared the following selfie on Instagram, tagging it "no makeup day! #realface #trueselfie #iwokeuplikethis":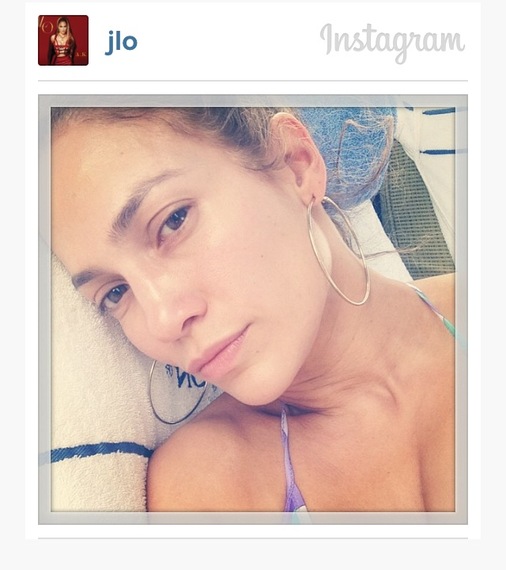 Now I know that JLo is beautiful, that JLo is talented, that JLo has been taking care of her skin. And I know that JLo looks amazing at 44. With makeup, without makeup, either way.
But I'm calling bullshit on JLo's "I Just Woke Up Like This Selfie" -- on a technicality.
You see, I believe that the selfie shows JLo wearing "no makeup". I believe that this is JLo's #realface and a #trueselfie. And I'll even allow that Jennifer Lopez did actually "wake up like this". I mean, personally, I couldn't go to sleep wearing a bikini or giant hoop earrings. And I need a bit of soap and water to get that fresh-scrubbed look, but maybe that's just me?
What I do not believe is that JLo's selfie did not benefit from the use of a "filter".
The iPhone 5 comes with nine filters in its photography application with names such as "tonal" and "instant", which are fairly self-descriptive. You take a photo, you apply a filter, et voila, you can see the photo as it would look if it were black and white, or if you took it with an old Polaroid. The "chrome" filter makes certain colors pop - it makes my eyes look bluer and my hair look redder.
But it's the "fade" filter that holds a special place in my heart. "Fade" is one of the least invasive anti-aging tricks that exists on the planet. Requiring nothing more than a fingertip to a touchscreen, "fade" is capable of hiding a multitude of pesky imperfections that stand in the way of looking like JLo on a "no makeup day". In other words, bye bye, blemishes, wrinkles and freckles! Hello "#realface #trueselfie #Iwokeuplikethis"! And you wouldn't be lying, not exactly at least.
But the iPhone filters are nothing compared to the twenty filters available on Instagram. My personal favorite is "toaster", which bestows a gentle warmth and somehow seems to smooth things out quite nicely. And that's not all. Instagram also allows users to manually adjust photos for brightness, contrast, warmth, saturation, highlights and sharpness, among others.
Here is an example of how it works.
Here is me, this morning, freshly showered (I had to shower to get last night's makeup off). I can honestly say that I like JLo, I am #realface #trueselfie #iwokeuplikethis":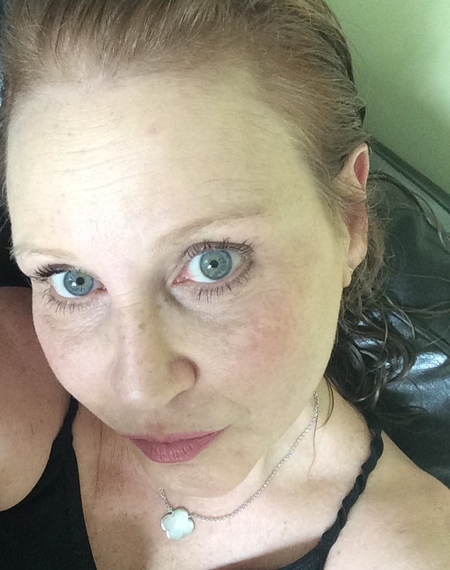 I'm 48, and I don't look too bad for my age. But I look my age. Because I am my age. Curious, however if I could attain JLo's smooth, radiant luminosity without makeup, I played with my filters. First I came up with this, in which I continue to be #realface #trueselfie #iwokeuplikethis":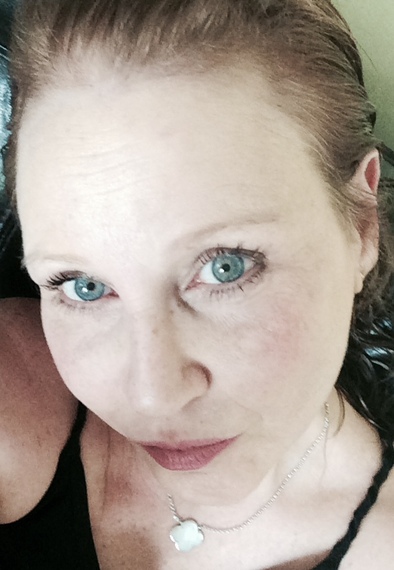 .
But I realized that I didn't look like JLo. JLo doesn't have wrinkles on her forehead. JLo doesn't have freckles. JLo doesn't have smile lines. What was I to do without resorting to makeup? Or pulling back the camera so it wasn't so damn close to my face?
But JLo didn't need such things. She showed us her #realface #trueselfie #iwokeuplikethis" selfie, on a "no makeup day". I fretted for a bit, and then I decided to go back on Instagram and add a second filter. But that wasn't enough. I also did some tweaking with the manual adjustment options. I added light. I reduced color saturation a bit. I reduced contrast and completely eliminated sharpness.
Et voila! Here I am, on a "no makeup day", just me and my #realface, a #trueselfie, and dear reader, don't hate me just because #iwokeuplikethis: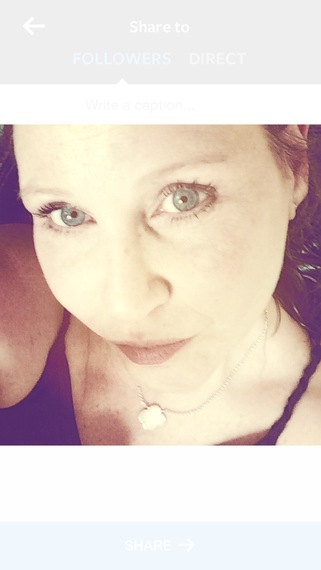 So, you can thank me later, after you've uploaded your own luminous, radiant, freshly-scrubbed #realface #trueselfie, about which you can honestly proclaim, "#iwokeuplikethis". Because you did. Just don't make the claim that your photo is "NoFilter".
Because that would be lying.
And just in case you aren't inspired by my own personal selfies, I decided to do a bit of de-filtering of JLo. The photo on the left is her "#realface #trueselfie #iwokeuplikethis" selfie. On the right, I have used my own filters to re-imagine how JLo might have looked in the raw photo, before the filtering: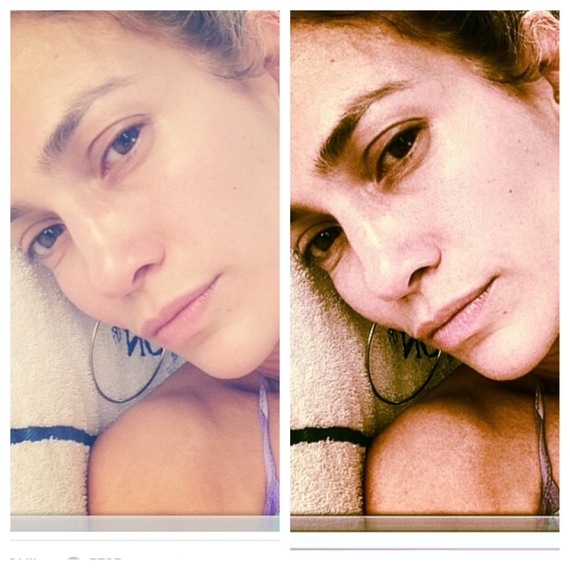 Either way, Jennifer Lopez is gorgeous and maintains herself beautifully. But a filter? Now that can do wonders.
Related