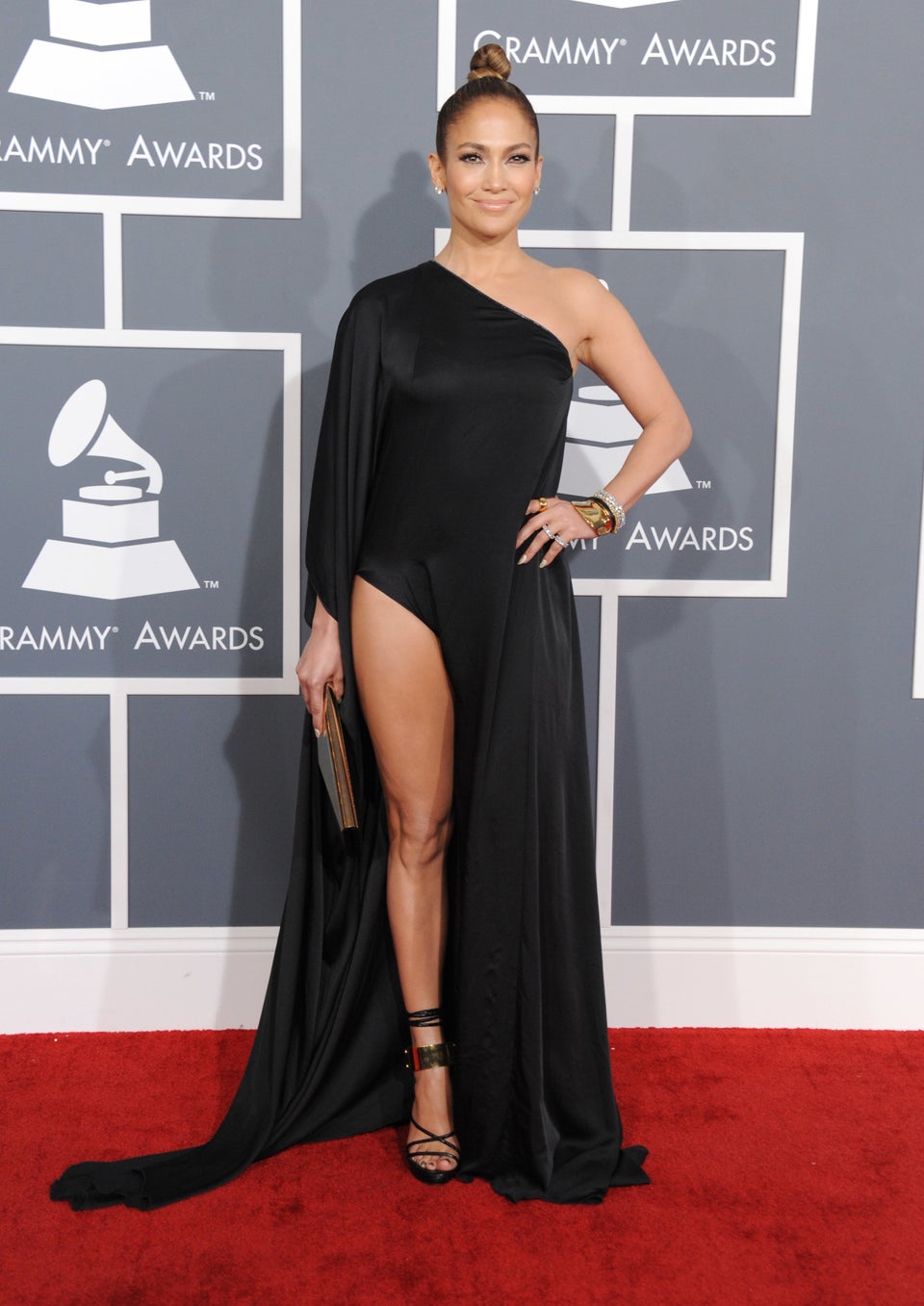 Latinos At The Grammy Awards 2013
Latinos made their presence felt at the Grammy Awards, starting with singer and actress Jennifer Lopez, who pushed the limits with a sexy black dress that gathered a lot of buzz.
Lopez arrived at the Grammy Awards with a design made by Anthony Vaccarello, exposing a single shoulder, and a bare leg. The Puerto Rican star managed to show about as much bare skin as possible while still following the new dress code imposed by CBS, which asked the awards ceremony attendees to cover their lower backs and breasts. The first note of comedy of the night was brought by Lopez and rapper Pitbull, who refered to the new Grammy dress code and assured that with or without guidelines the event will be a real party. Speaking in Spanish, the flirtatious Cuban American casanova couldn't stop mentioning how beautiful the "Diva from the Bronx" looked.
While urban singer Miguel won the admiration of many -- including Kelly Clarkson, who assured he was so sexy she wanted to collaborate with him -- singer Bruno Mars of Puerto Rican descent made everybody stand up and dance to a memorable tribute to legendary reggae musician Bob Marley.
Among the Latino winners that were honored during the event, Juanes won for "Best Latin Pop Album, Rock or Urban Album" for his "MTV Unplugged Deluxe Edition," Lila Downs received the "Best Regional Mexican Album" for "Pecados y Milagros," Quetzal for "Best Latin Rock Album, Alternative Urban" for "Imaginaries," and Marlow Rosado y La Riqueña for "Best Tropical Latin Album."
Take a look at some of the best Latino moments of the night above.