Jennifer Lopez, co-parenting expert?
In an interview with Arianna Huffington on HuffPost Live Tuesday, the megastar and new author opened up about co-parenting with ex-husband Marc Anthony, whom she split from in 2011 after seven years of marriage.
"Marc and I are very good friends, we're very supportive," Lopez said. "I feel it's my responsibility as a mom when their dad is not there to let them know that their dad loves them very much because that's the doubt that they have when he's not around or they haven't seen him. That's my job to do that the same way it's his job when he's with them to say 'Mommy is working and she loves you.'"
In Lopez' memoir True Love, which hit shelves today, the star says her kids factored into her decision to end the marriage.
We sat down together. "This is not working. You know it's not working. We're not living like a family, and I don't see how things are going to change. Neither of us is happy, and the kids are wondering what's going on. I think we should move on with our lives." Deep down, I still wanted him to put up a fight for our family. But instead, he said, "Okay." On July 15, 2011, we made the public announcement that we were going to divorce. Hardest. Day. Ever.
Watch the clip above to hear more about her divorce and relationship with Anthony, and be sure to pick up Lopez's memoir "True Love," out now.
Before You Go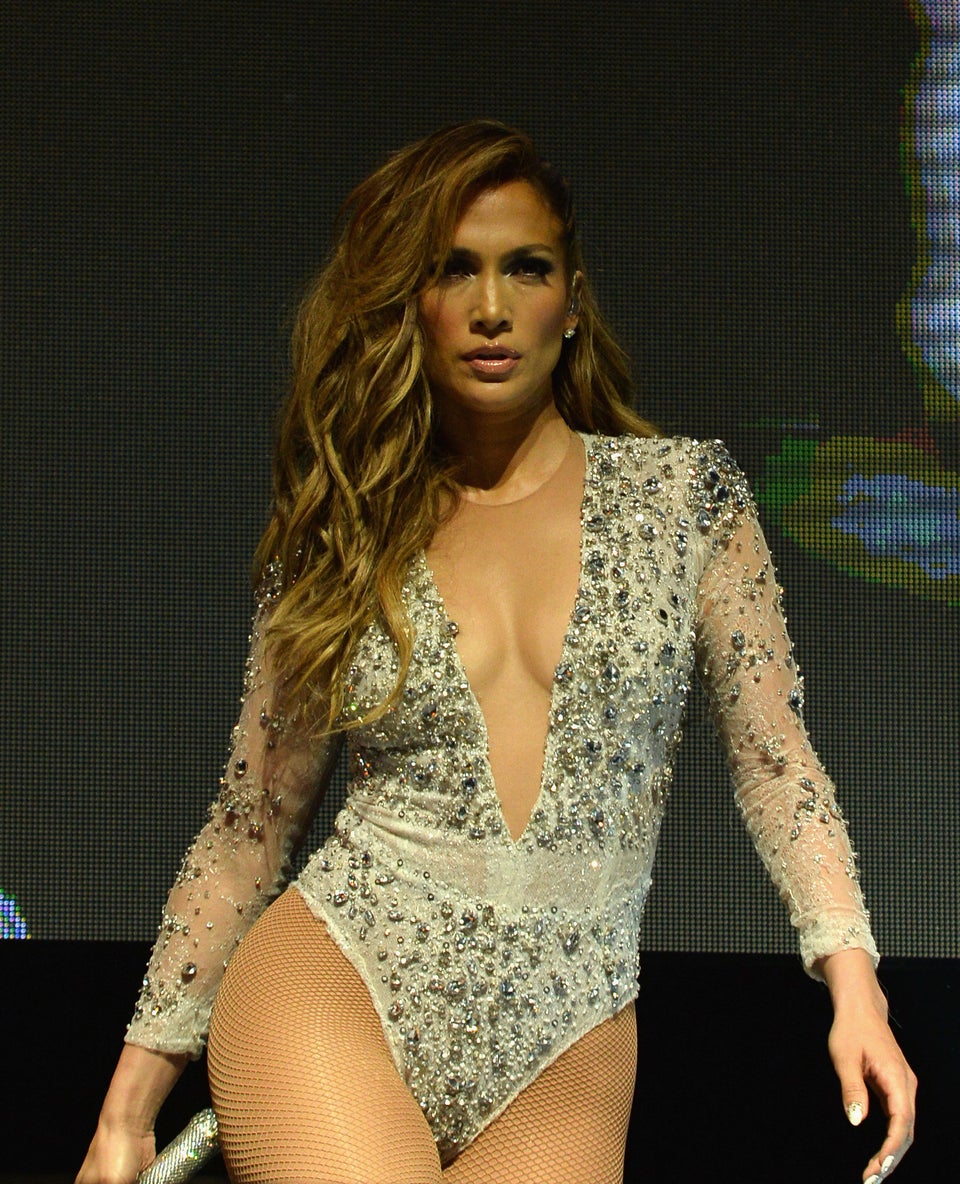 100 Sexiest Jennifer Lopez Outfits