Jennifer Lopez and Marc Anthony should've received an award for Best Divorced Couple at Thursday night's Latin Grammys after ending their performance with a kiss.
J.Lo, 47, and Marc Anthony, 48, were married for seven years and welcomed twins, Max and Emme, before they split in 2011. In October, Lopez announced her ex-husband is helping produce her second Spanish-language album, set to be released in 2017.
After their duet, Lopez said a few heartfelt words about the Nuyorican salsa legend before presenting him with his award.
"Marc is a living legend who strips his heart and his soul in his musical journey," she said in Spanish. "A composer, producer and singer, he is a magical and pure artist that gives us classics that will remain with us forever."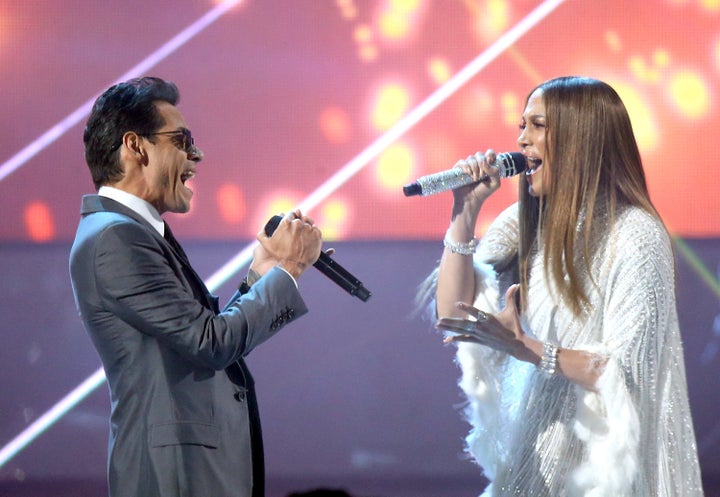 As Lopez continued speaking about her ex-husband, the crowd began to chant "kiss" in Spanish.
"In our own personal and artistic journey we have learned and grown so much," she continued. "You will always be many things in my life: my mentor, my soulmate, a father. He isn't just the Person of the Year, he is the person of an entire lifetime, for all of history. And it is an honor, to present you with this award for Person of the Year."
After Lopez handed him the award, the two exchanged some inaudible words and laughs before casually locking lips as the crowd went crazy.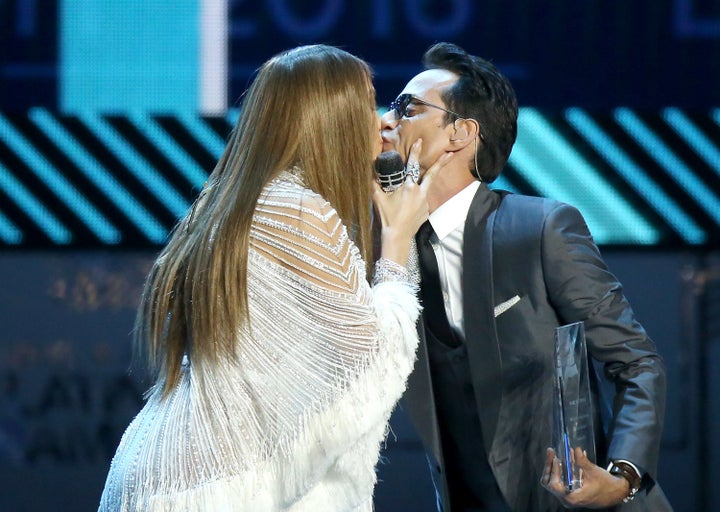 Anthony then dedicated his award to his six children, who have "sacrificed more than anybody" for him to do what he does, and to everyone who ever told him he "would never make it."
Watch their performance in the video above and skip to minute 6 to see their kiss.
Before You Go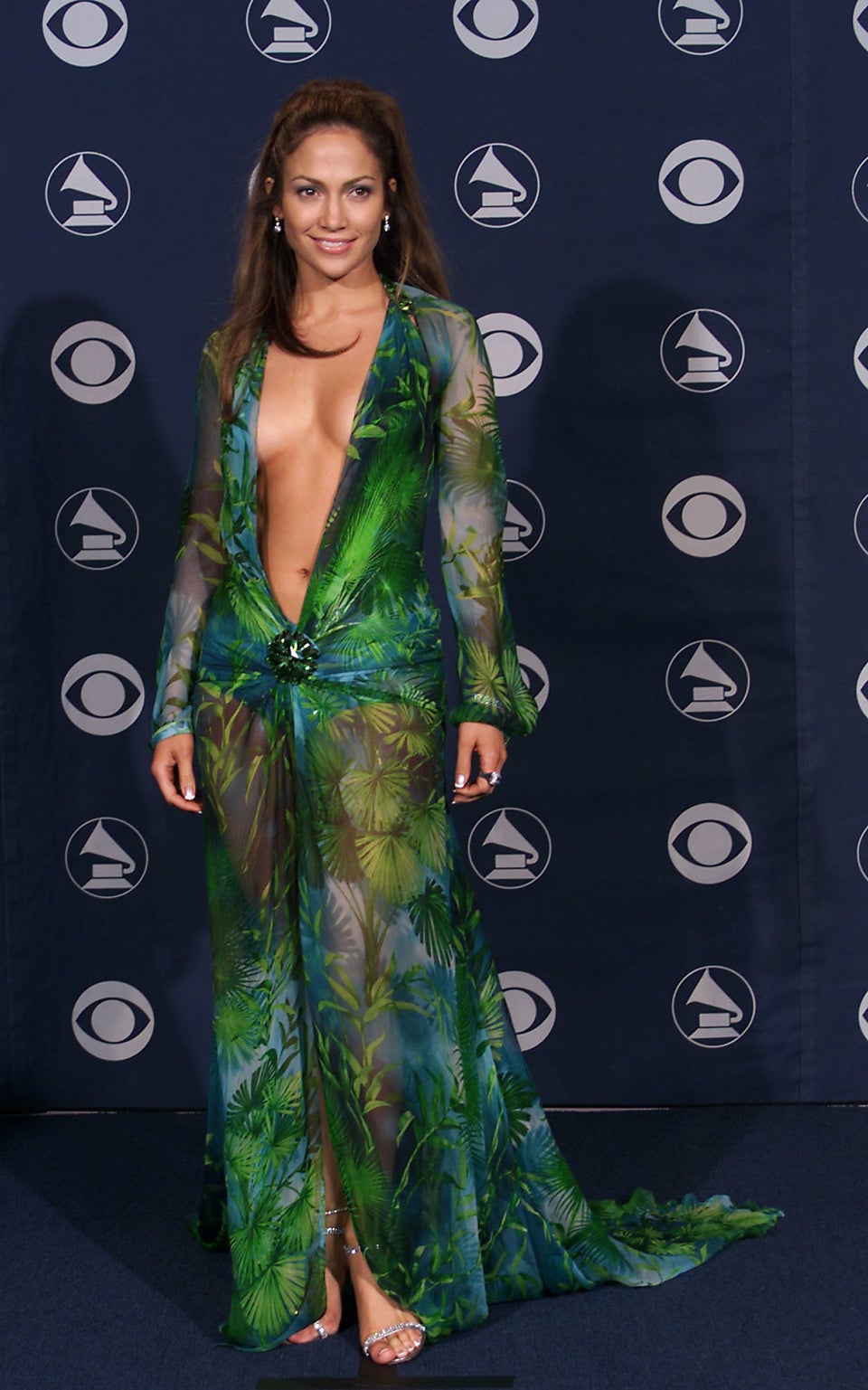 Jennifer Lopez's Hottest Looks
Popular in the Community