In 2015, the woman who brought us "Glitter" admitted to The Cut that she "was just being honest" when she made the now infamous remark.
J.Lo, who's done her part to shut down rumors over the years, addressed the "feud" yet again during her appearance on "The Wendy Williams Show" on Thursday.
While talking about her Vegas residency, J.Lo admitted that she went to see a bunch of shows before signing her deal, just low-key checking out the competition. The one person she didn't see? You guessed it: Mariah.
"I didn't see Mariah because at the time, she wasn't playing," Lopez said, to which Williams responded, "Who? No, I'm playing. That's what Mariah said about Jennifer one time."
Lopez played it cool, laughing off the joke as she said, "She does say that. She's forgetful, I guess! We've met many times. I don't know ... I don't know her that well."
Lopez also addressed the feud on Monday during an appearance on "Watch What Happens Live." While talking about why she still hasn't made it to Carey's Vegas show, Lopez said:
"I think last year when it started, I was already here in New York filming 'Shades of Blue' and doing 'Idol' on the weekends -- didn't have a lot of time. Then I started preparing my own. I don't think there's been a time when I could have seen it."
She also flat-out insisted: "There's no feud!"
She had also attempted to quash the rumors on "WWHL" back in 2014, but apparently that just wasn't enough for Cohen. During that appearance, Lopez said, "I know from back in the day, I've read things that she's said about me that were not the greatest, but we have never met. Like, we don't know each other. I think it's kind of from word-of-mouth of things that have happened in the past that I'm not really aware of."
Clearly this feud, whether made up or real, is continually on people's minds, so our guess is these two stars will address it a few more times throughout their respective careers. But will we ever really know the truth? Probably not.
Support HuffPost
The Stakes Have Never Been Higher
Before You Go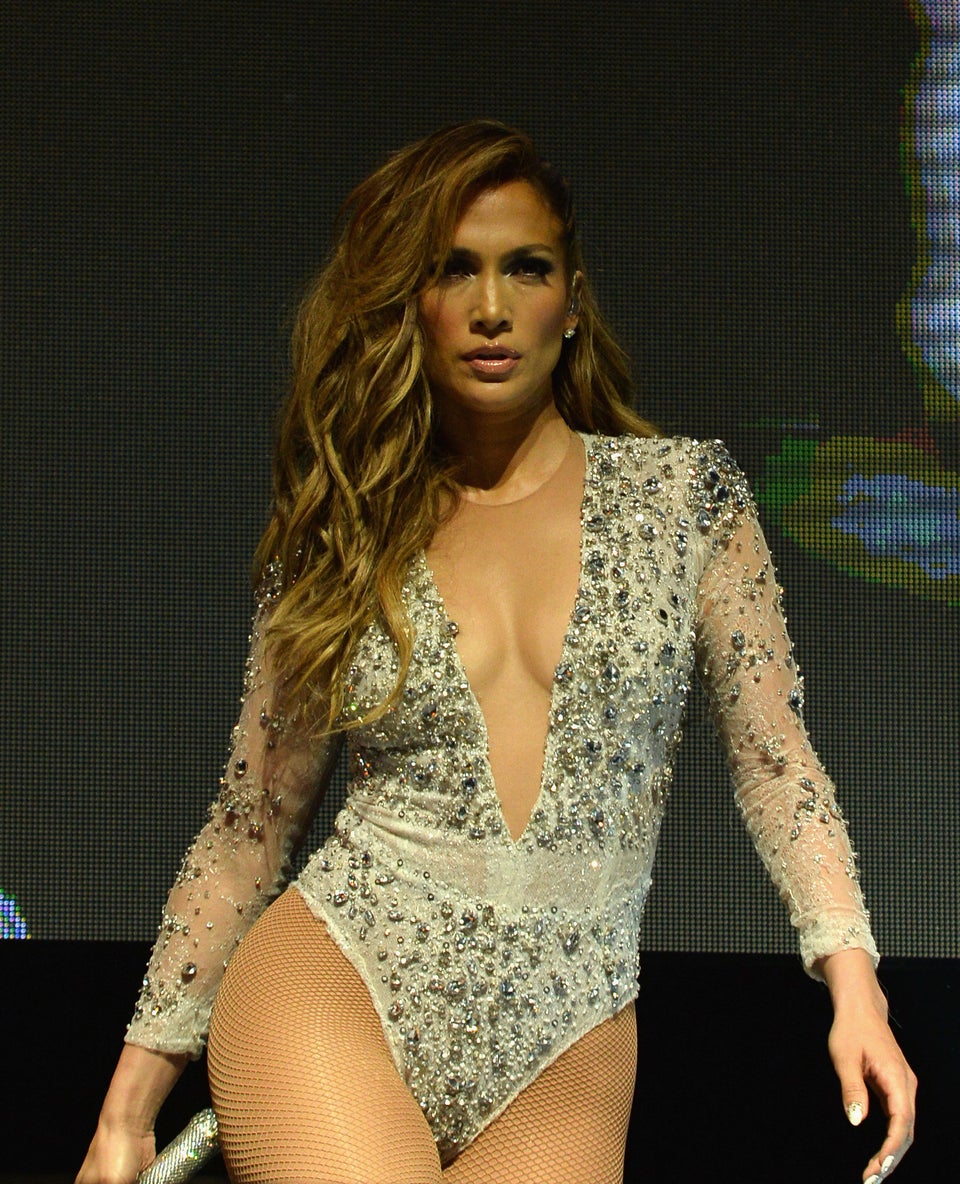 100 Sexiest Jennifer Lopez Outfits
Popular in the Community