 Don't mess with Ms. Jennifer Lopez. We should have learned the first time from her kick ass performance in "Enough" that Lopez isn't one to play around with.
The diva recently hit the beaches of Uruguay to show off just what she's made of. She rolled up her jeans to throw a few punches and high kicks with a local group of capoeira -- a Brazilian dance-based martial art -- professionals.
Lopez on a beach, showing off her abs, and throwing punches? What more could you ask for.
Check out Jennifer's skills below: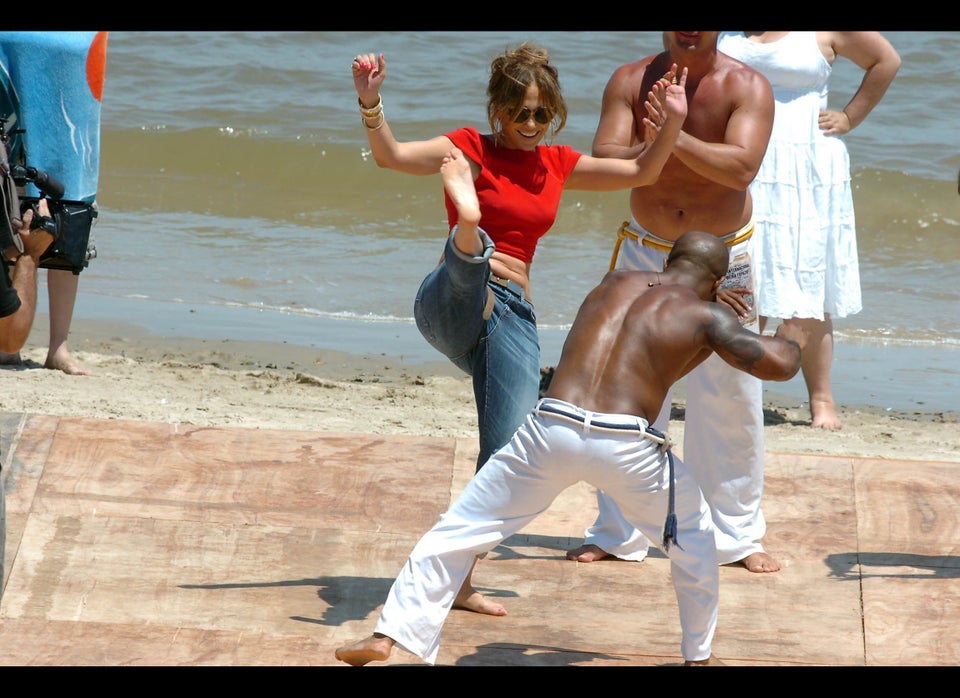 Jennifer Lopez Practices Martial Arts