"I knew that you would always get back together because I prayed for 20 years," she said, earning an affectionate eye roll from the star.
Lopez and Affleck's romance is famously their second time around. The couple tied the knot in July 2022, 18 years after breaking off their first engagement.
The "I'm Real" singer revealed how their relationship has evolved, saying, "I think when you have life experience behind you ... you realize what's really important."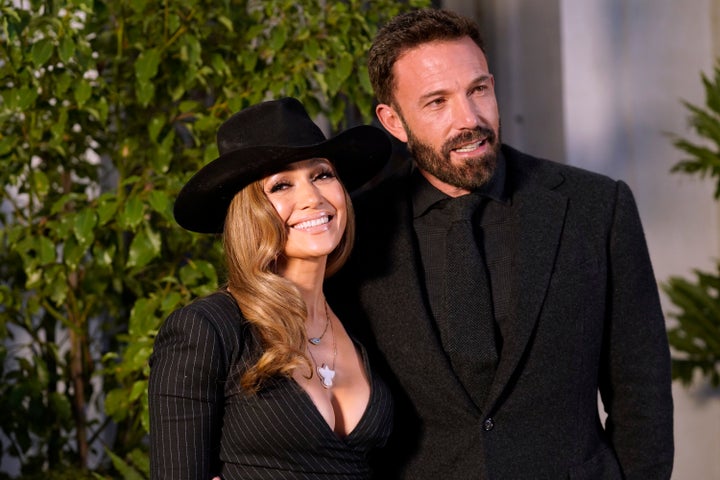 "I love what I do. I have always said that, but since I had kids, that changed a lot for me. Now, having a family in this way and being married, you start kind of rejiggering everything. What is really important? How much do I want to work? ... You really start realizing, like, what I want to do with my life?"
Earlier on in the interview, Lopez talked about her husband's connection with her own two children, 15-year-old twins Max and Emme.
"They love Ben. He's a wonderful, wonderful father and father figure to them, as well," she said of the actor, who shares three children with his ex-wife Jennifer Garner.
"He's fantastic," Lopez added. "He's really stepped up to the challenge of what that is and what that means, and they love him."
Watch the full clip below:
Popular in the Community