 "As an artist, businesswoman, producer and Latina, I'm passionate about seeing multicultural America on TV," Jennifer Lopez said yesterday in a press release. "My partnership with nuvoTV reflects our mutual goal of creating top-quality entertainment and exciting stories that embrace the richness and beauty of Latin culture in America today."
NuvoTv announced that this would be a premier partnership focused on appealing to a modern, Latino audience that is growing rapidly and in need of new, high-quality content. Lopez will work on the creative side, managing marketing and program production as well as periodically appearing in network programming.
"Jennifer Lopez is a creative powerhouse and the perfect partner for our network and we are absolutely thrilled to have her on board with us," Michael Schwimmer, CEO of nuvoTV said in the release. "Jennifer's unique combination of talent, imagination and determination, combined with her passion for great entertainment, gives nuvoTV a wonderful opportunity to redefine television tailored for English-speaking Latinos."
With a growing Latino audience, there is more demand for television programming around that audience. Until now, there have only been a few networks focused on this demographic, and really none focused on providing Latino cultural content in English.
As Lopez told USA Today, when she was growing up there was very little programming that appealed to her heritage.
"Growing up in the Bronx as a little Puerto Rican girl watching TV and not having a lot to identify with. West Side Story was really my favorite thing because it had Puerto Ricans in it."
According to AdAge, Nuvo isn't the first television network to enlist the presence of celebrities to market its content and increase viewership. At least for Lopez, this was a natural step in the right direction.
"There is no English network that really focuses on our story," Lopez told AdAge. "I'm in this business and I do know this business on many different levels -- in music, in television, in film production, and as an actress, and in so many different ways, even in fashion. It's kind of right up my alley."
In August, nuvoTV announced it had raised $40 million to produce a new lineup of original English-language programming, illustrating "the gap in the market, along with the dire need to fill it with Latino TV shows for English-language speakers."
Before You Go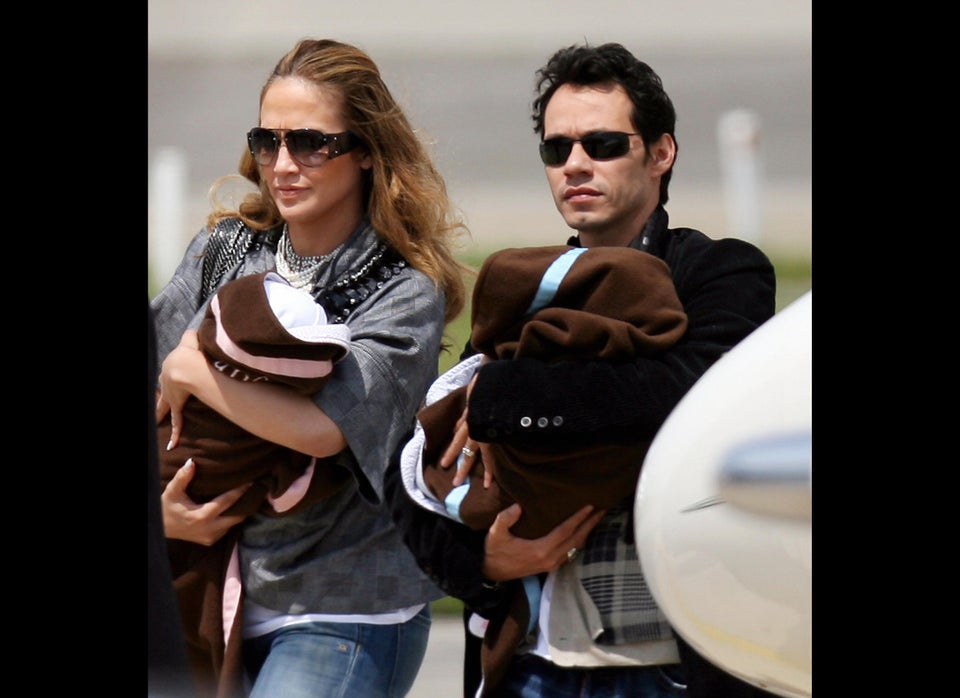 JLo's Many Jobs
Popular in the Community