Forget about the fat lady singing -- you know it's over when you sell the jewels.
That's what Jennifer Lopez is doing as she marks the official end (in our minds, anyway) to her marriage to Marc Anthony.
Based on a "source" close to the pop star, the Chicago Sun-Times reports that Lopez is getting rid of clothes, gifts and the real kicker: the bling. Writes the paper, "J. Lo also reportedly is quietly selling all the jewelry Anthony gave her -- and he gave her quite a lot." No kidding.
See, this is Jennifer's "thing": when she's done with something, the source says, she needs to be rid of it. Completely. No remaining baubles, no sparkly accessories to remind her of the bad times.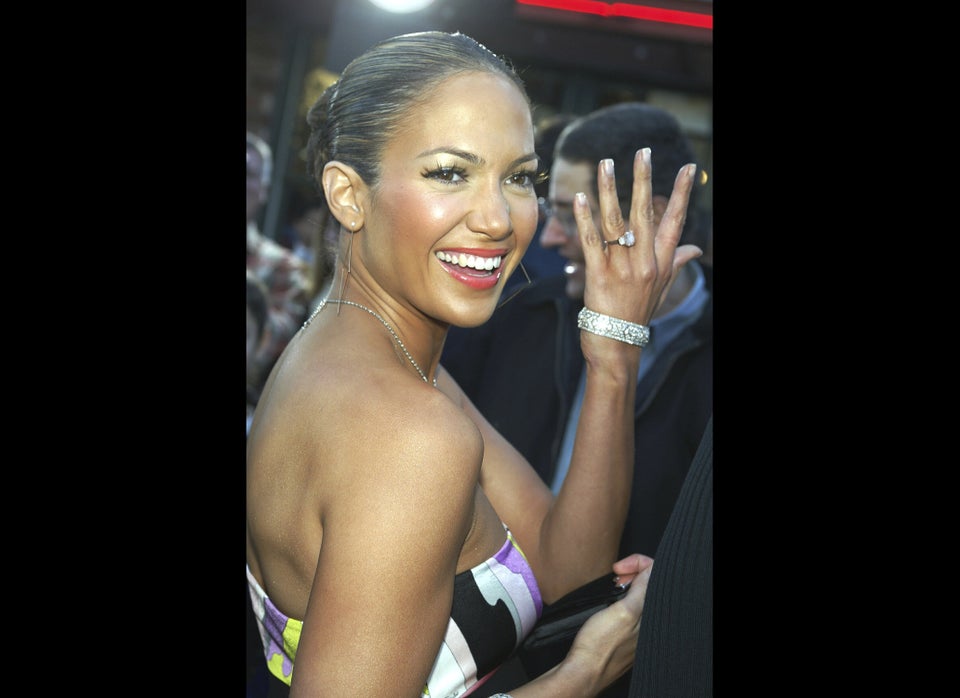 Celebs Who Sold Jewels Post-Split (CLONED)