In an interview with The Telegraph, J.Lo addresses the controversy that arose when viewers of the show didn't approve of her racy stage costume (you know -- the one with gorilla sleeves). Twitter and Ofcom, a television regulator in the UK, were flooded with complaints that the outfit wasn't appropriate for a family-oriented program. The star, however, has a different take on the reactions:
"I don't think I'm any racier than any other female pop artist. OK, I'll wear a sexy outfit, but I think it's more because my body shape's a little different to other body shapes, so that's not very fair."
Curvy women in Hollywood have often spoken about the effect their bodies have on their careers, whether it's for better or for worse. "It's horrible being a curvy woman!" Scarlett Johansson has said. "People are obsessed. Obsessed with weight, curves. It's nuts." On the flip side, actress Sofia Vergara has talked about how being "voluptuous" has "opened many doors" for her. Clearly, each woman has her own perspective on the issue.
Do you think Lopez was judged on her curves or her fashion? See photos from the now-infamous performance below (or watch the performance here) and tell us what you think!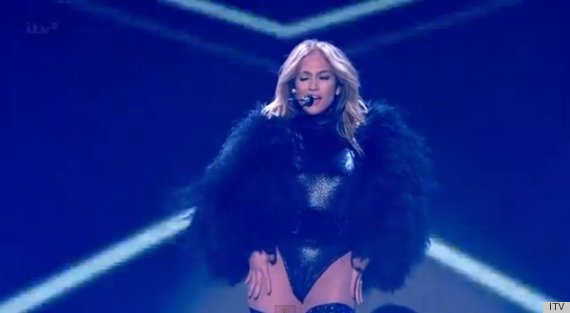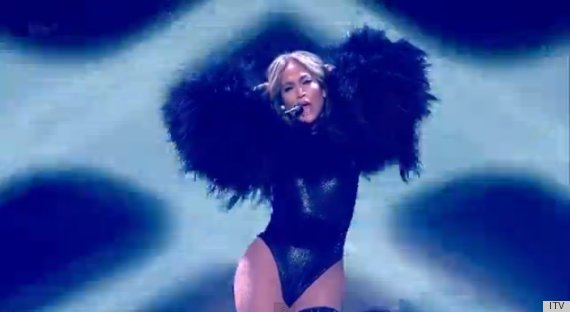 See more of J.Lo's fashion: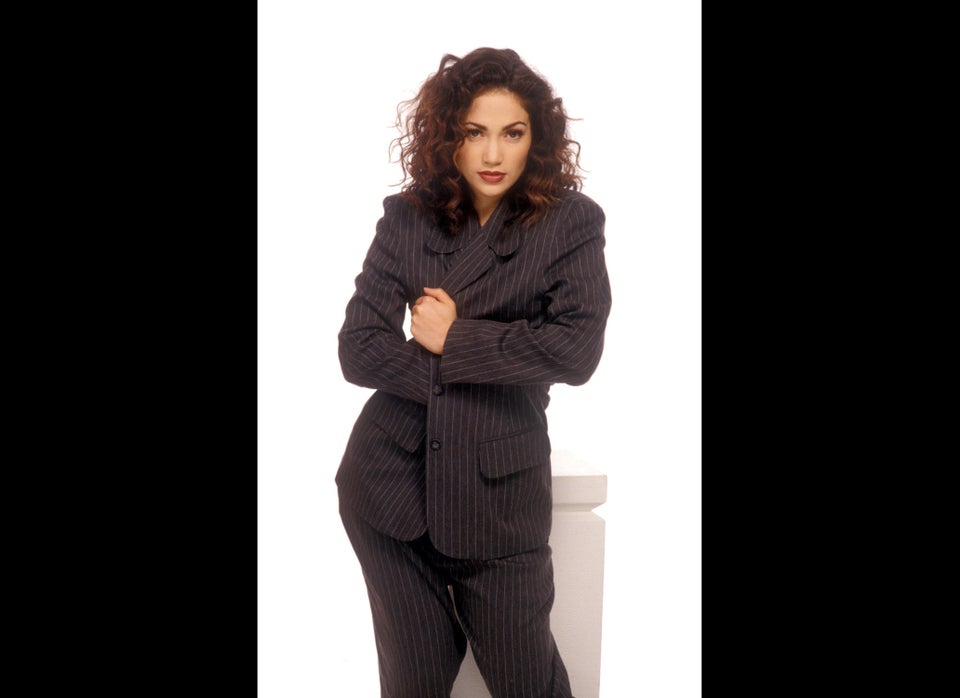 Jennifer Lopez Style Evolution