Jennifer Lopez is single now, and for good reason.
On Tuesday, the 45-year-old superstar sat down with Arianna Huffington to discuss her new book, "True Love," during an interview on HuffPost Live. In the book, J.Lo gets honest about the biggest romances in her life, including her engagement to Ben Affleck and seven-year marriage to Marc Anthony. Today, she realizes the greatest love someone can have is self-love.
"It was work for me to finally go, you know, 'Okay, I need to be on my own,'" Lopez told Huffington. "That's not a place that's comfortable for me, but that's something that I need to do so that I know I'm okay on my own, that I can handle this, that I got this. You know what I mean? I got these kids, I got this job, I got this house, I got this."
"I don't need anybody else," she continued. "I want somebody else, that would be nice, but I gotta be happy and whole on my own first. I gotta heal from things. You gotta give yourself time and space ... to grow and to realize things about yourself, to become your own best friend, to love yourself. That's what the book is about. The book is about realizing that one of the biggest keys to life is having love for yourself, love inside of you, knowing that the love inside of you is enough, that you are enough, having that self-worth. And then, once you're okay there, then you can share that. Somebody can add to that happiness that you already have."
When Ben and I split up at the moment when I thought we were committing to each other forever it was my first real heartbreak, it felt like my heart had been torn out of my chest. People do lots of things to anesthetize themselves in moments like these. Some people do drugs, some drink and some go out and party. I sought out comfort in another person, tried to find someone who could make me feel loved and wanted in my loneliest hours. And that was the moment when Marc reappeared in my life.
Before You Go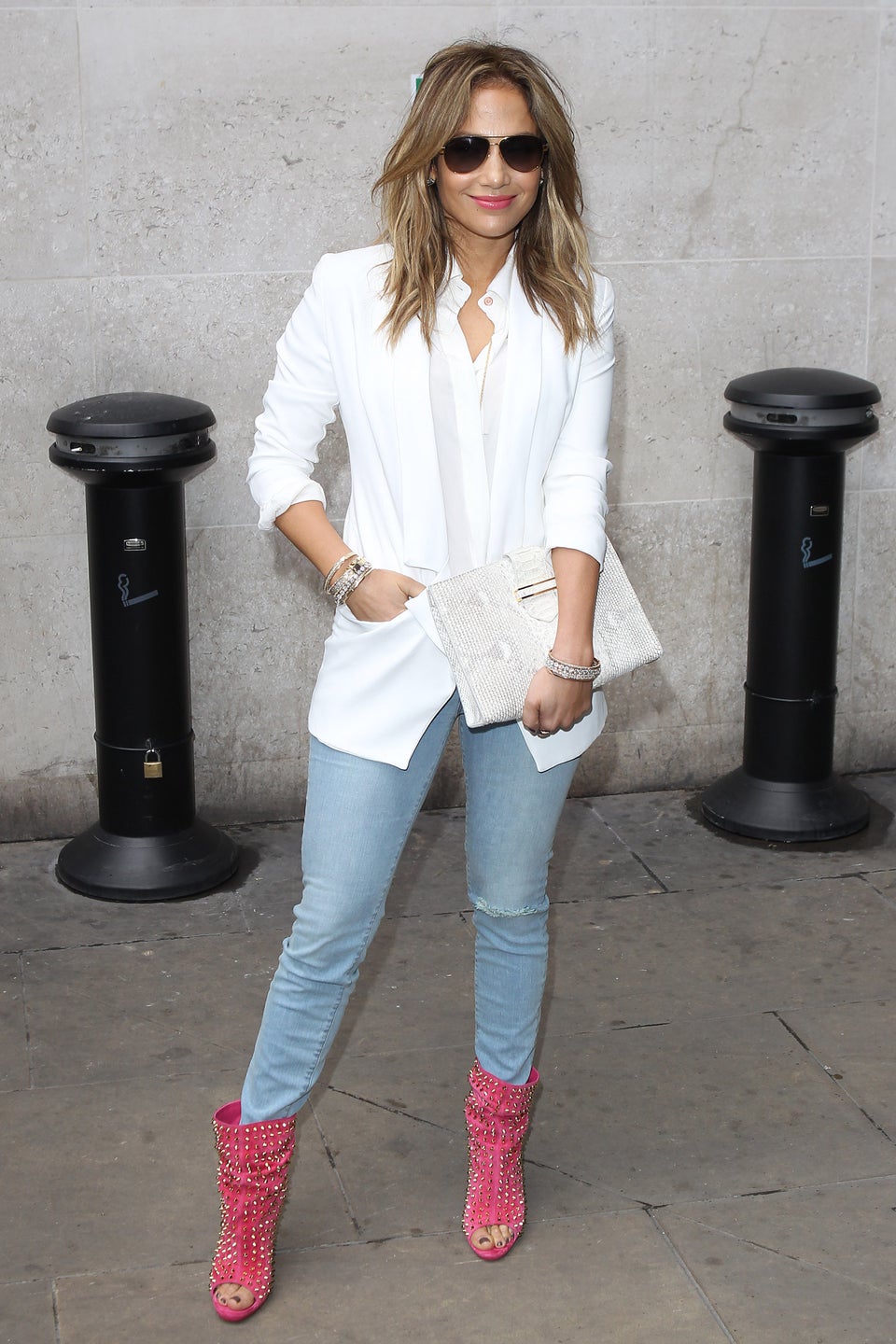 Jennifer Lopez