We love you here at Stylelist. We've loved you since your Fly Girl days, since you were "Jenny From The Block," and even through your many tumultuous relationships. Your work ethic is to be admired, and your body is sick (in a good way, we love curves!), and your warm personality on "American Idol" is something we tune in for.
But it's time to come clean about your addiction to sparkles. We understand that sequins look great on the stage and on the red carpet -- catching the light and all that. But we are pretty sure that you'd be the center of attention no matter what you wore.
Today we are here to ask you to leave the sparkles behind. The bedazzled drop-crotch pants were a new low, and we know you're better than that. Don't go the way of some legends who just can't give up the sparkly, stagey outfits even in their later years.
You're no one-trick pony, in terms of style, or anything else for that matter. Now show us what you've got.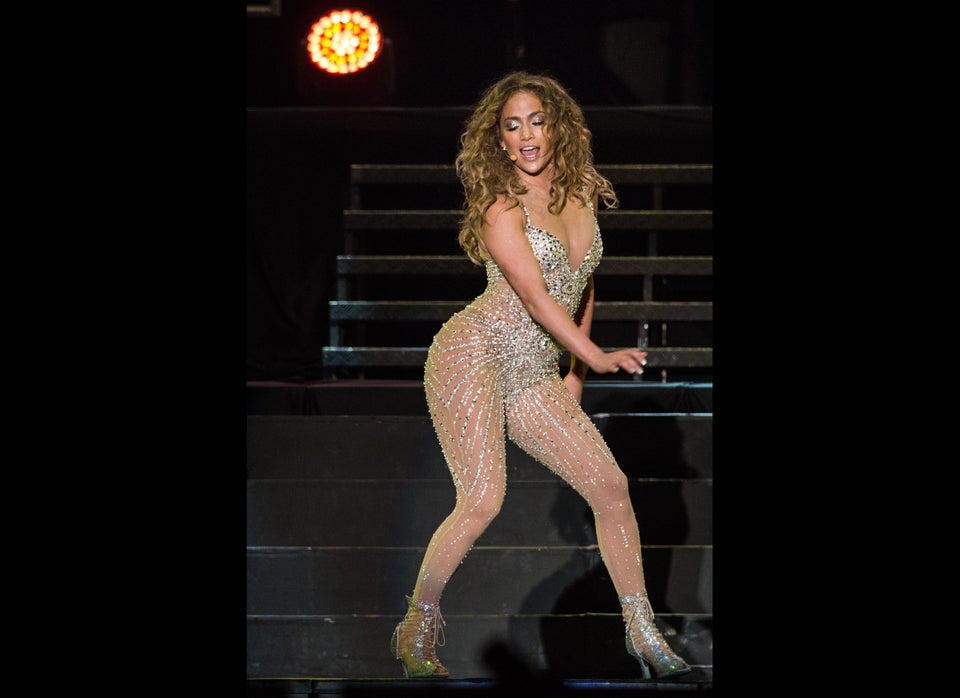 Jennifer Lopez In Sparkles