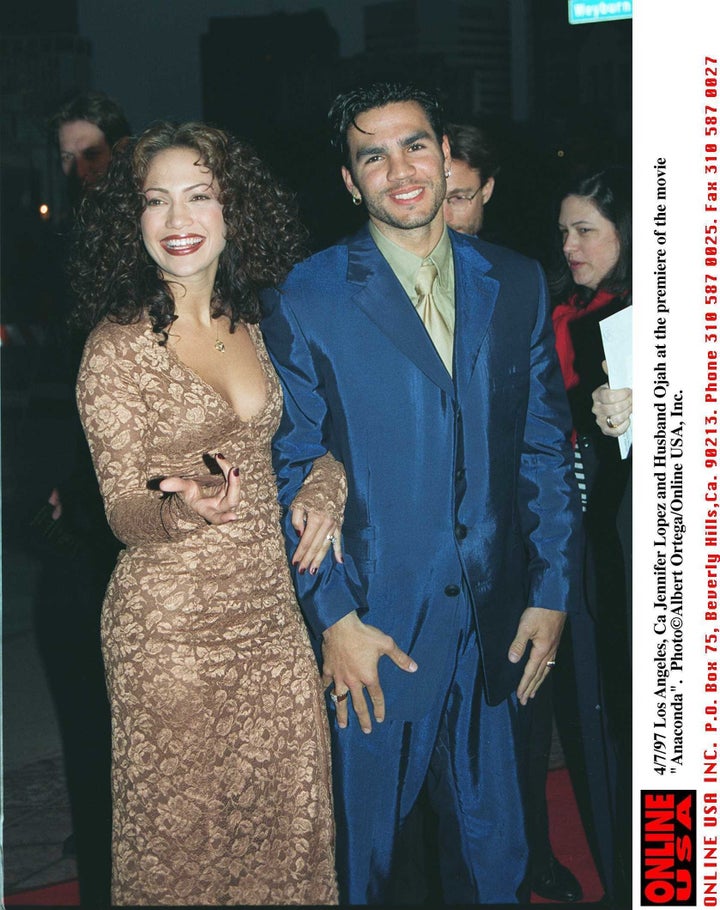 Jennifer Lopez's first ex-husband Ojani Noa has won the fight to release intimate footage from their short-lived marriage. But he isn't happy with the way Lopez, her family and her legal team have been treating him and has gone as far as calling the singer's mother a gold digger.
"I'm not that horrible guy to her or anybody," Noa tells me. "I just wanted to get my life and story out there and for whatever reason people have judged me and misinterpreted my life. I'm a regular guy trying to make a living and trying to work. I never in my life or 12 years since I've been divorced from her ever said anything bad about her or her family."
Noa claims that he was originally supporting Lopez when they met. He was earning good money in Miami, modeling and acting. But once her career took off he put his career on hold and worked as her bodyguard and trainer -- none of which he regrets but does resent what Lopez's mother has said about him

"Her mom went on [the] radio calling me a gold digger. I never was a gold digger. If anything that would be her [Lopez's mother] calling herself a gold digger because she was the one crying, asking Jennifer for money."

Noa believes that his ex-wife and her very impressive team of lawyers have manipulated the media when it comes to his reputation. But says it wouldn't be the first time Lopez and her lawyers have got the better of him.

"When we got divorced she hired her lawyers. She paid for [them] and everything. I didn't know what was happening. I didn't speak the language. Everything was done in English," Noa, whose first language is not English, tells me. "I have tried in the past to tell her and her people what I was doing ... They have managed to sue me and I haven't done anything. All this stuff that [the video] is pornographic is coming from her part. Not my part. It's not pornographic."

Noa maintains that he has no idea why Lopez is so scared of him and the tapes.

"Besides the story is about me not about her," he tells me. "If you see those videos it's a beautiful thing. We were young, we went to Cuba. If anything people will like her more."
Popular in the Community