When Jennifer Love Hewitt sneezes, the world reports it. Earlier this month, the "Client List" star was in the news for appearing in public without makeup. Seriously? That was followed by a report that she regretted appearing in public without makeup. Next up, there was the analysis that she went sans makeup because she must be in love. We're back to: Seriously?
Keep in mind that this is a woman who plays an erotic masseuse on Lifetime and is the subject of a Gawker column called, "So Who Did Jennifer Love Hewitt Jack Off This Week?" We're guessing Hewitt doesn't embarrass easily.
When it comes to her real estate portfolio, the actress has nothing to be ashamed about. She just listed a 5,295-square-foot house that she owns in Toluca Lake for sale at $2,895,000. The six-bedroom, six-bathroom home features a heated swimming pool, huge patio entertainment space and its very own ballet dance studio. A hat tip to Trulia for alerting us to the listing.
The same two trusts that own Hewitt's home also listed a smaller property, also in Toluca Lake, for lease at $12,500 a month. The home's best feature? An expansive, multi-level patio and pool area overlooking the lake. Air kisses to Realtor.com for spotting that one.
We'll leave it to the gossips to speculate if the guy she went face naked for is Mr. "Why I'm Unloading Real Estate."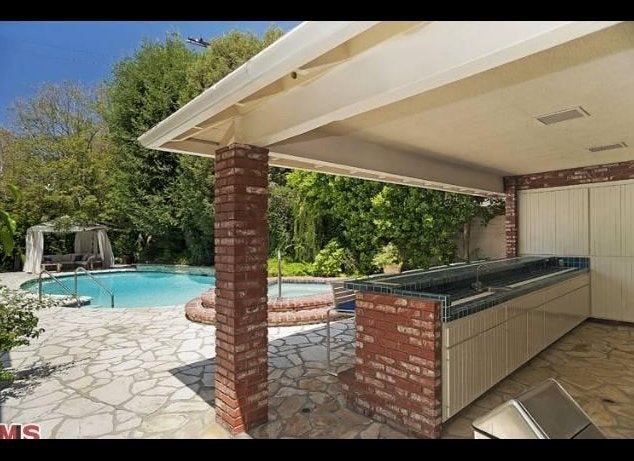 Jennifer Love Hewitt's Home For Sale
Related
Before You Go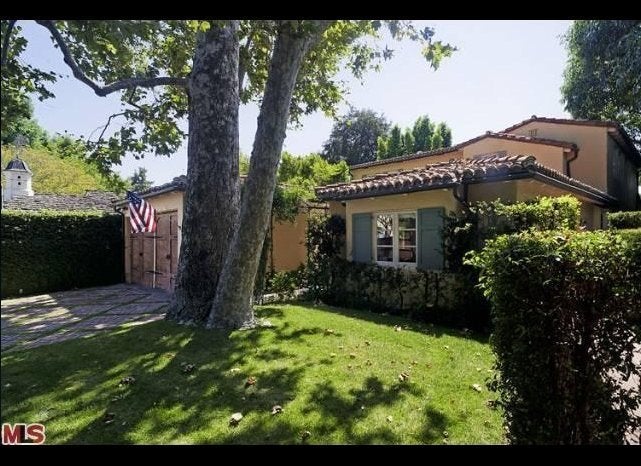 Jennifer Love Hewitt's Home For Lease
Popular in the Community