Jennifer Olsen, chairwoman of the Yellowstone County Republicans and a prominent tea party organizer in Montana, is facing scrutiny after being accused of posting a racist picture on her Facebook page earlier this month.
In a post admitting "disdain for the Olsen family," Montana blog Montanafesto put up a screenshot of the following picture of a cardboard box with a watermelon underneath it, alongside a caption calling it a "plot to kidnap" President Barack Obama. Montanafesto alleged it was a repost from Olsen's personal account forwarded by a source.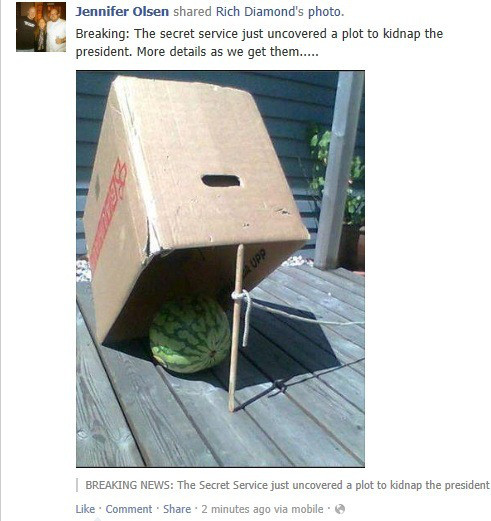 While Olsen later denied ownership of the picture, telling Billings Blog that it was "fabricated" and "absolutely not true," the accusation has forced state Republican Party officials to weigh in.
"In no way, shape, or form do the Yellowstone County Republicans condone nor accept the use of stereotypes by members in either their personal or political lives," reads a statement from John Quandt, Yellowstone County Republican Central Committee vice chairman, according to the Billings Gazette. "The committee investigates any allegation made against a member and due to the sensitivity of the subject matter, we are approaching the situation methodically."
Quandt went on to cast doubt on the authenticity of the post, arguing that none of Olsen's Facebook friends had been willing to go on the record to independently corroborate it. He also suggested that hackers may be to blame, if the picture appeared on Facebook at all.
Republican groups have taken heat for connecting Obama to racist imagery in the past. In 2008, a California women's GOP group sent its followers a newsletter claiming that Obama's election would lead to food stamps becoming "Obama Bucks." The article came accompanied by a crudely photoshopped image of Obama surrounded by a watermelon slice, fried chicken and Kool-Aid.
Before You Go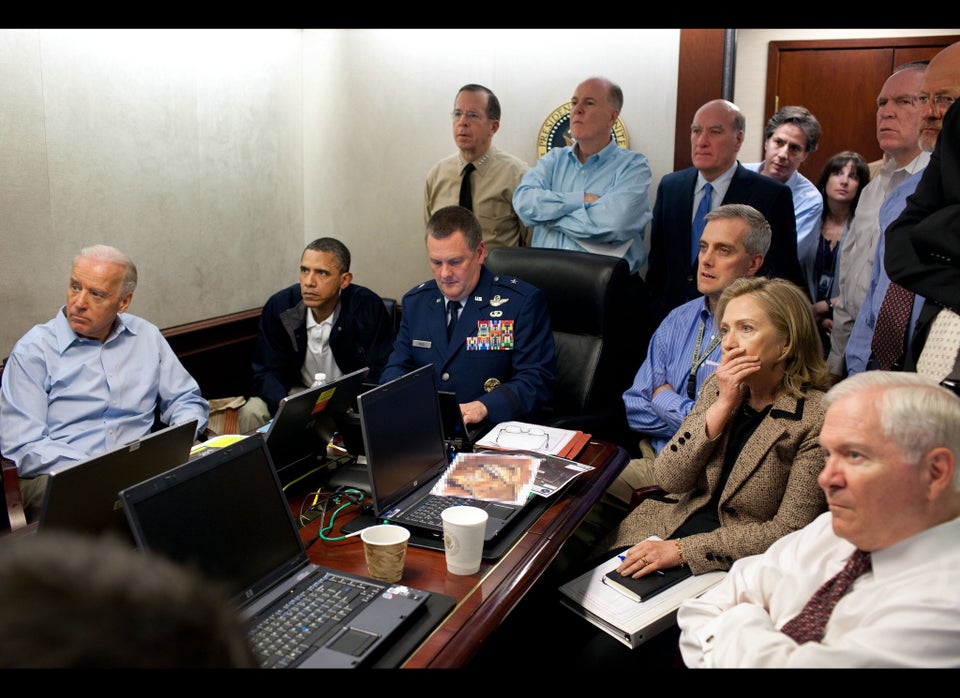 Most Iconic Photos Of Obama's First Term
Popular in the Community