Jennifer Tress' first marriage ended after her husband cheated on her because, as he told her, she "wasn't pretty enough." Instead of letting a horrible insult destroy her, Tress -- a consultant for the federal government by day -- was inspired to start a body acceptance movement.
I realized that so many people -- thousands every month -- were reaching my site after Googling phrases such as "Am I pretty enough?" It was startling. At first I thought, Why are you asking the Internet? It's like asking a Magic 8 Ball! But that sparked something in me. I wanted to take action.
In a video posted to yourenotprettyenough.com (see above), Tress also recalls feeling moved by a YouTube trend in which young girls posted videos asking the internet if they were ugly. These observations prompted Tress to turn her website into a platform for discussion about women's self-esteem issues. "I wanted it to be a conversation about empowerment: Let's talk about how to get out of that space where you start questioning whether you're pretty enough," she told Marie Claire.
But Tress is moving beyond the Internet: She recently published a memoir -- You're Not Pretty Enough: Extraordinary Stories From An (Un)Ordinary Life -- and is about to embark on a tour of 100 colleges to run multimedia salons on self-esteem. These workshops are designed to realistically approach attendees' negative body image, "through exercises to combat negative 'self-talk' and encourag[ing] the audience to realize how common feelings of self-loathing can be," reported the Washington Post.
Though she devotes a considerable amount of time and energy to combatting women's body image issues, Tress remains hopeful for the future. "I think it's getting better," she told Marie Claire. "And the more we see a variety of people represented and accepted in pop culture -- think Lena Dunham -- and in our daily lives, and the more we talk about what that means and how we feel about it, that's when change happens."
Related
Before You Go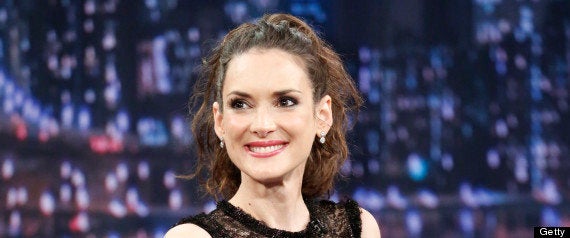 Actresses Told They Weren't Pretty Enough
Popular in the Community