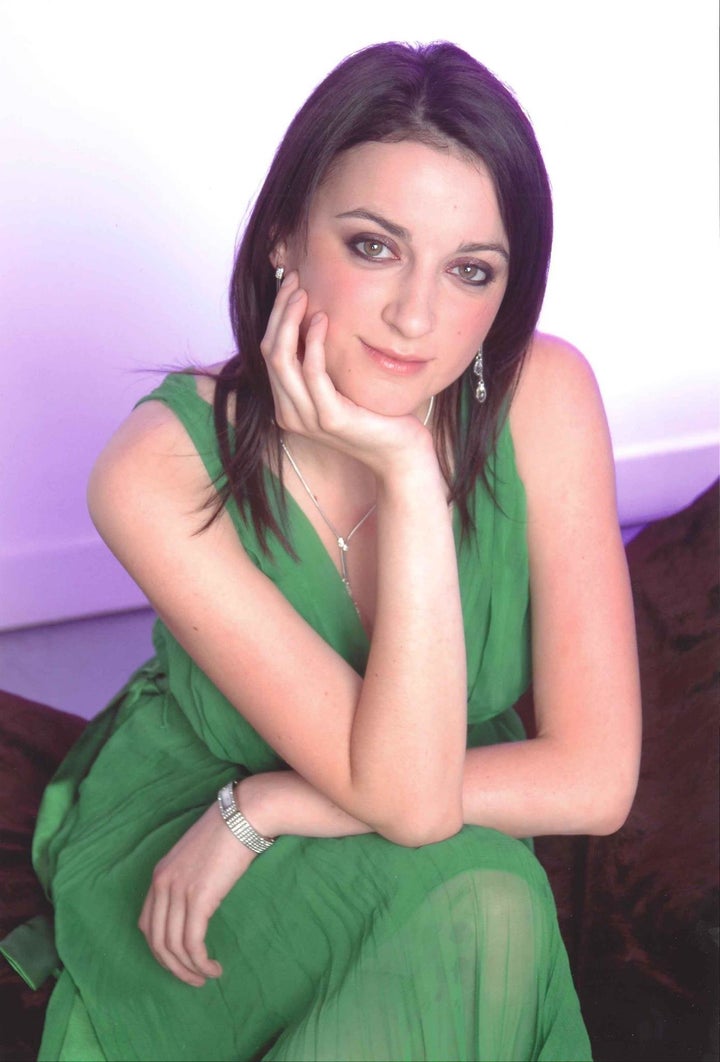 A 27-year-old British woman with cystic fibrosis died after receiving a pair of smoker's lungs in an organ transplant. Her family said the woman did not know that the organ belonged to a heavy smoker until after she was diagnosed with lung cancer, according to news reports.
According to the BBC, Jennifer Wederell from Hawkwell, Essex, received the life-saving transplant in April 2011 after an 18-month-long wait.
At the time of the surgery, Wederell -- who had been diagnosed with cystic fibrosis as a child and had not been expected to live into her 20s -- had been close to death and was having difficulty breathing, the Telegraph reported. Cystic fibrosis, which is a genetic disease that causes mucus to build up in the body (including the lungs and digestive tract), can cause infections and life-threatening complications, according to the A.D.A.M. Medical Encyclopedia. The transplant, therefore, had been celebrated by Wederell and her family as an incredible gift of life.
But within months after getting married in September of last year, the young woman's condition took a turn for the worst. Wederell was informed early this year that she had lung cancer and that it had spread to other parts of her body. They also told her that the lungs she had received had belonged to a heavy smoker.
"I just could not believe it," Wederell's father, Colin Grannell, told the Telegraph. "The warning on a pack of cigarettes says, 'Smoking kills.' How can you have a campaign like that and still allow smokers' lungs to be used for transplants?"
Wederell lost her battle with the disease in August -- just 16 months after receiving the lungs.
"Dying from lung cancer is very different from dying [from cystic fibrosis]," Grannell told the BBC. "She [died] a death meant for someone else."
Wederell's case raises difficult issues regarding organ transplants. She was diagnosed with cystic fibrosis, a progressive and debilitating lung disease that affects more than 70,000 people worldwide, at the age of two. By her mid-20s, she relied on an oxygen tank 24 hours a day to survive.

Would she have been better off refusing the transplant, and hoping another set of organs became available that matched her blood type and came from a non-smoker?
"Probably not," Dr. G. Alexander Patterson, surgical director of lung transplants at St. Louis' Washington University and Barnes-Jewish transplant center, told ABC News. "If she was critically ill and had poor chance of short-term survival, she was better off accepting the transplant."
Patterson went on to say that most hospitals, including those in the U.S., accept and transplant the lungs of smokers if they are "of otherwise good quality."
In the U.K., a similar argument has been made.
In the House of Lords last month, a peer speaking for the Department of Health revealed that from March 2009 and March 2012, a whopping "39 per cent of lung transplants had been made possible by donors with a history of smoking," and that because of organ shortages, survival chances from patients are higher if they receive smokers' lungs, compared with waiting for a non-smokers' lungs, the Telegraph reported.
Experts have also pointed out that Wederell -- who would have had to receive a "great deal" of immunosuppressant therapy to stop the body from rejecting the lungs to begin with -- may have succumbed to cancer whether the organ was a smoker's or not.
But this, argues Wederell's family, is beside the point. Grannell told the Telegraph that if she had indeed been given an option, his daughter would have definitely not accepted the smoker's lungs.
In response to a wave of public backlash following a series of damning media reports, the hospital that treated Wederell issued a statement on Friday, apologizing for keeping the family in the dark about the lungs' origins.
"It is very rare for patients to specify that they do not wish to be considered for clinically healthy lungs from smokers, but we recognise that Jennifer should have been given the opportunity to make this choice. We have apologized sincerely for this oversight," the Royal Brompton and Harefield NHS Foundation Trust said, according to the BBC.
Grannell says he hopes his daughter's experience will alert other transplant patients to the dangers at hand, and that it will also encourage non-smokers to become organ donors. He has set up a Facebook group called "Jennifer's Choice" to promote his cause.
For more on Jennifer Wederell and her family, click through this gallery of photographs: