I first saw Jennifer West's work at Art Basel in 2008 and was intrigued. Her edgy West coast rock 'n roll vibe was refreshing, particularly in that context. And her use of film is fascinating: sometimes the celluloid surface is a support to which she applies different materials (like rocks, gun powder and soda), other times the images on the film are the subject matter. She uses strips of film like brush strokes in compositions or incorporates it in performance pieces, such as in her 2009 project at London's Tate Modern. I recently interviewed her for an article on emerging LA artists for The Art Newspaper and that's when admiration grew into a full-fledged art crush! Just last week, I drove over to east LA to visit her studio as she prepares for an upcoming solo show in London.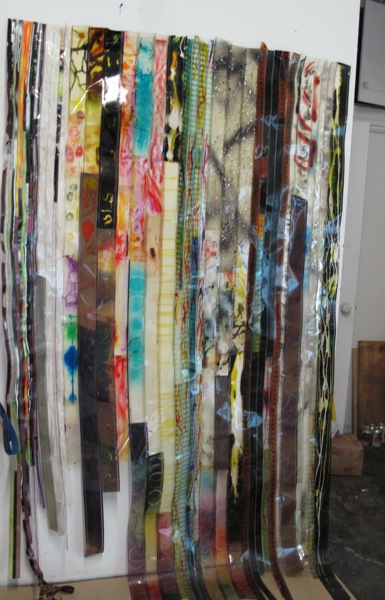 Yasmine Mohseni: Tell me about your upcoming exhibition. What's it about?
Jennifer West: This exhibition brings together four new films made over the spring and summer of 2011 and related drawings, objects and filmstrip photographs and an accordion style fold-out zine booklet. The films are made with Super 8, 16mm, 35mm and a scientific film that is the same size as 70mm. They revolve around a number of discreet and related themes including heavy metal, sharks and old films won off eBay, mascara drawings transformed into Rorschach tests.
I had the idea to pair heavy metal with sharks when I read an NPR article on a great white shark trainer from Australia who discovered that playing heavy metal music for the great whites underwater had a calming effect. The sharks become less aggressive, even rubbing their snouts against the caged speakers, which is adorable in a terrifying way. In response to this, the prints were treated directly with actions and materials related to heavy metal music: black dye enriched with iron, zinc and magnesium was applied with hair in a headbanging fashion.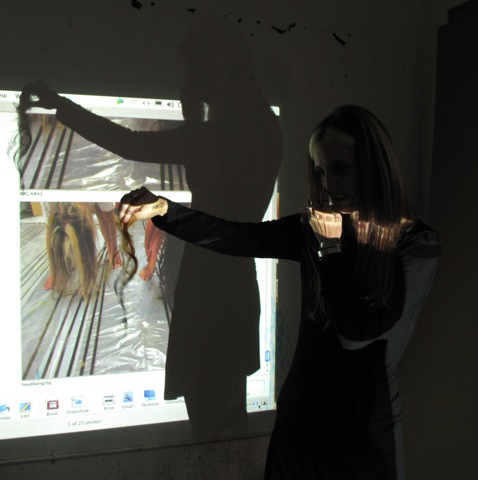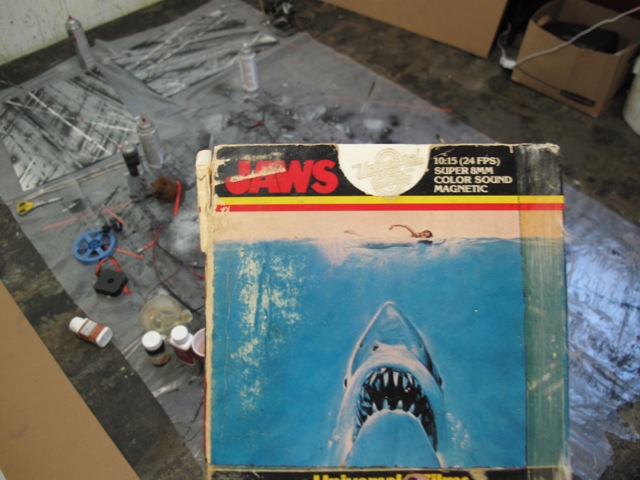 Wanting to work with fewer references, I produced a film by painting a few hundred feet of 35mm clear film with different types of mascara. The results of the tests looked like a non-symmetrical version of a Rorschach test. Friends responded to this image on Facebook with a series of comments ranging from "a blind-folded, pompadour-ed head screaming in indignation" to "an upside down, forest-dwelling mammal of some type."
JW: DIY all the way, power to the people. Experimental, homegrown, West Coast, rock n roll, film-nerdy, synesthetic, materialist, collaborative, rebellious, performative and cinematic. It's a place where the avant garde meets the drugstore; where film celluloid meets the substances of the world and the actions of the people.
YM: Why did you become an artist?
JW: When I was 20, I made my first 16mm film and found my passion. My mother was a visual artist working in mixed media and I didn't want to do the same thing as her. I first tried showing my works in a film theater context in film festivals and realized that my aesthetics and ideas did not fit at all- I just got a lot of rotten tomatoes. In the art world context, I could present my works in an experiential form and that's what made sense.
YM: Which single artwork in art history has inspired you the most?
JW: This is difficult as I look to so many different kinds of work. But if I have to choose, I will say Tony Conrad's Pickled, Curried, Hammered, Electrocuted and thrown films of the 1960s.
YM: Which artists (living or dead) do you find most inspiring?
JW: I'm inspired by artists who use materials in a surprising way, whose work is performative, social, action or process driven, funny, witty, generous. Allan Kaprow's happenings such as Household; Carolee Schneeman and Tony Conrad for working with film celluloid in a physical way that is also conceptual, funny or sexual; Ed Ruscha's use of materials such as beet juice and gunpowder in his liquid work paintings; Tom Marioni's works involving groups of people such as The Act of Drinking Beer with Friends is the Highest Form of Art; and a lot of feminist work [by artists] such as Valie Export and Lynda Benglis. Rei Kawakubo's Comme des Garçons "fragrance notes" which include things like lettuce juice, nail polish and dust on a hot light bulb inspired a number of early smell films. And yes, Jackson Pollock's drip paintings, especially the ones that have objects embedded in them such as matches, cigarettes, keys, etc. I think my interest in odd and everyday materials is inspired from my mother -- Elissa Freemon Greisz -- who was always using strange and interesting materials in her work. When I was a little kid, she was painting with nail polish and had hundreds of bottles of opalescent and glitter nail polish in these bins in her studio. She made this sculpture out of the crusts of Wonder Bread (which we weren't allowed to eat as children and were in heaven eating the centers of the bread) -- and I remember thinking, "this is really funny, Mom."
Yasmine Mohseni is a California-based curator and arts writer, and contributor to The Art Newspaper, a London-based arts monthly.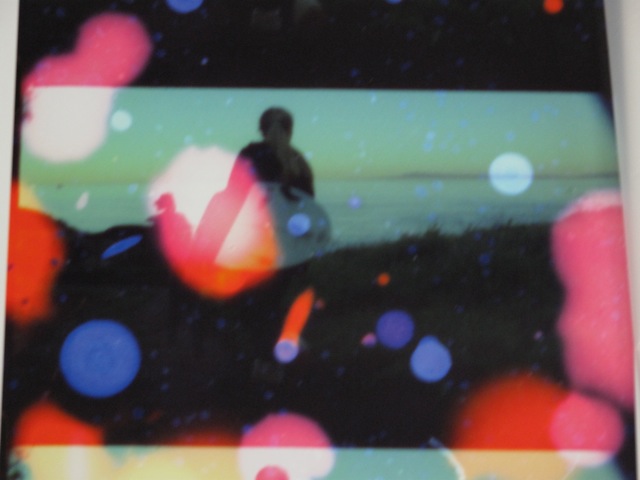 Calling all HuffPost superfans!
Sign up for membership to become a founding member and help shape HuffPost's next chapter